Select quality building materials in architectural design guide, Architecture product selection advice
The Significance of Selecting Quality Building Materials in Architectural Design
6 June 2022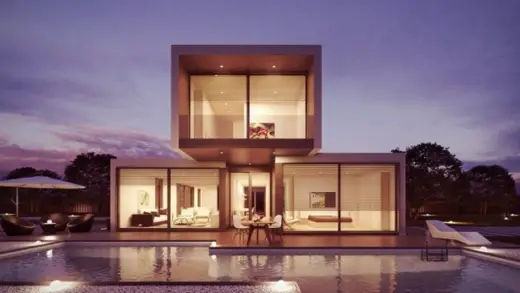 Image by Giovanni Gargiulo from Pixabay
An exceptional architectural house design is a key element in the construction of an excellent building. Choosing top-notch building materials will help to execute the design perfectly. The materials used will determine the construction quality, character, endurance and general durability.
There is a massive collection of building materials in the market, and excellent quality may not always be a guarantee. You should therefore be keen to purchase the perfect quality. You can visit Materials Market and select quality building materials that fit various aesthetics, maintenance, stability and price. You can gain some of the benefits discussed in this article with quality building materials.
Durability
Select top-quality materials that are usable at their premium performance for better results. Utilizing materials of high quality with utmost performance ensures their permanence, and they pose a minimal chance of being replaced. They will also offer better performance than other equipment. Materials of low quality can develop breaks and cracks, which are dangerous for an architectural design, and as a result, they have a short life expectancy.
Top-notch materials require low maintenance, and the building will always appear beautiful. Property owners are encouraged to choose materials that will serve them longer and withstand environmental conditions such as corrosion and moisture. If you plan to build in an area that experiences certain climatic conditions, seek professional advice so that you purchase the most suitable materials. Construction supplies should be able to adapt to various climatic and weather settings to be durable and strong depending on the particular region and usage.
Cost
Selecting quality construction supplies enables you to cut costs in the long run. It is essential to consider that sourcing for the most cost-friendly products is not always advisable. Affordable products will most probably offer substandard services, which will require regular maintenance resulting in more expenses in the long run.
For instance, repairing and replacing corroded wall sections is difficult, time-consuming and costly. Thus, having quality materials from the onset will cut off more expenses in the future. Additionally, a building constructed with quality materials is lucrative in the market if you want to sell it. The rate of products varies significantly, and it is important to note their utility and lifespan.
Safety
Safety is a major consideration in any construction, and planners should research and ensure the building's wellbeing is not compromised. Appropriate construction of walls ensures that the general integrity of the design is maintained. Quality construction materials will provide higher resistance and endurance to weather and time conditions, which offer you safety assurance.
Construction professionals have adequate knowledge concerning building legal requirements, which they strive to adhere to while ensuring they offer property owners safe solutions. Hiring efficient, experienced and reliable builders comes in handy since they understand the importance of safely constructing walls and can determine sections that need higher consideration.
Aesthetic Appeal
Property owners need to choose materials that will form an appeal that suits them best. Selecting quality construction materials and interior designers contributes to a better aesthetic appeal. Low-quality products will constitute an aesthetic appeal that is short-lived or will require maintenance to endure time challenges.
Sustainability
Regarding the various concerns of the environment, it is essential to select environment-friendly materials that do not pose harm to the planet. Taking into account the appropriate material is essential in providing a sustainable future. Building walls with suitable and superior materials results in proper insulation, which is a reasonable attempt to achieve a green future. Insulation is a major consideration that contributes to a home's well-functioning as it assists in preserving heat.
Noting every aspect of the walls of a building is very crucial. Using eco-friendly and sustainable construction materials such as bamboo, earth, recycled steel, metakaolin, fly ash, linoleum, rice husk ash, and silica fume is better than settling for traditional concrete or cement. The continuous use of cement or concrete leads to increased carbon emissions, a threat to the environment. The ideal materials are reusable since they minimize the order for new products to be created in the future. The installation and fixation of these materials determine the capacity of the reusability. Additionally, local materials minimize transportation hassle reducing carbon emissions.
Select quality building materials in architectural style Conclusion
Suitable materials have a considerable impact on various aspects of the construction process. Selecting quality construction materials is essential in architectural design, and it can result in a high-end building.
Choosing quality construction materials results in durability, cost-effectiveness, sustainability, aesthetic appeal and guaranteed safety. Mostly, property planners overlook the material selection stage and use sub-standard products, which cost them in the long run through regular maintenance and repairs.
Comments on this guide to select quality building materials in architectural design article are welcome.
Major Buildings
Key Buildings in Scotland Articles – architectural selection below:
Merchant City boutique hotel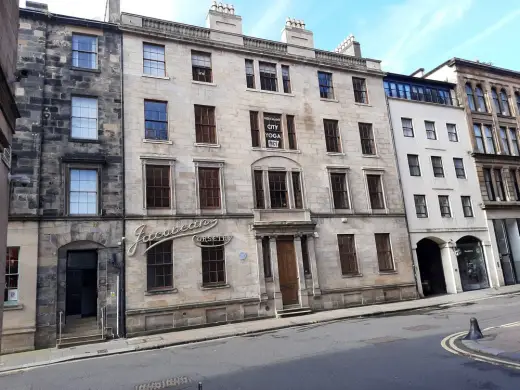 image courtesy of architects practice
Merchant City
Historic Glasgow : best Glasgow architecture of the past
Comments / photos for the Select quality building materials in architectural design advice page welcome