Scale up visa guide: understand immigration guide, Expand business into the UK advice, Fast-track process
Scale Up Visa Guide Help You To Understand Whole Requirements For Immigration
13 September 2022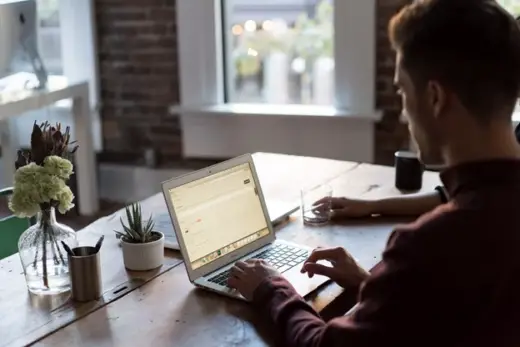 image source : unsplash.com
If you're an entrepreneur or business owner wanting to expand your business into the UK, you may wonder what the process is for obtaining the UK scale up visa. This is a fast-track visa opportunity for highly ambitious and skilled individuals.
The scale-up visa is perfect for those who wish to expand their business during or after a successful job for six months. This guide will help to outline the requirements for this type of visa and explain how you can go about applying. Moreover, it'll offer valuable guidance on what steps to take next and what kinds of documentation you may need.
Scale Up Visa works for employers and employees
The new scale up visa UK allows employers to hire highly skilled employees with a quick application process. Under this visa, the employer must be approved and registered by UK Home Office to offer a valid Certificate of Sponsorship (CoS). Any employer with at least a 20% business growth in the last three years can offer the sponsorship.
Moreover, the employer must have a registered business with at least ten employees. The visa has a flexible process and offers two different visa phases. It has a two-year stage followed by an extendable three-year stage.
As per the scale up visa requirements, the applicant must have a job with a Certificate of Sponsorship (CoS). The annual earning must be £33000 or more per year or an hourly rate of £10.10. This is calculated without any additional allowances and benefits. In addition, the applicants must have a graduate degree with a proficiency level of CEFR B1 in English.
Furthermore, the UK scale-up visa 2022 is a convenient way to apply for indefinite leave to remain after five years of continuous stay in the country. This allows the employers to work with highly skilled employees for a long tenure. Scale-up visa's flexibility allows the employees to work independently or handle additional projects after serving six months at the sponsored job.
Who can Apply for the Scale Up Visa?
The UK scale-up visa is open to entrepreneurs who can show that their business has the potential to create jobs and grow in the UK. they must be above 18 years of age and have a graduate-level degree. Anyone in business with an annual growth of 20% can scale up with this visa.
The sponsored job or business must be in the list of occupation codes in the Appendix Skilled Occupations in UK's immigration rules. They must also have a credible and viable business plan along with financial security. Besides, be able to demonstrate that they meet the English language requirements. In addition, the applicant must not have breached the immigration laws in the form of misconduct and criminality.
Sponsored Vs Non-Sponsored Visa
Sponsored UK scale-up visas are ideal for those with the financial backing of an established company or organisation. This option provides security and peace of mind, knowing that you have the support of a large organisation behind you.
However, it is worth noting that sponsored visas come with strict conditions and requirements that must be met to maintain your status. There is also the burden of reporting back to your sponsor for the time you work for the company.
The non-sponsored visa applicant is required to maintain the financial status of £1270 for 28 days. These funds must be as per the Appendix Finance of the Rules. With the non-sponsored visa, you'll be allowed to commence business straightaway.
Required documents
You need to provide the following documents when applying for the scale-up visa:
Certificate of the sponsorship reference number
Name of the employer with sponsor licence number
Proof of English proficiency
Valid passport
Job title, occupation code, and annual salary
You may apply with these documents three months before your joining date in the UK.
In Conclusion
This guide is a great starting point for understanding the visa process, but it's important to keep in mind that it is not exhaustive. Many specific requirements may vary depending on your individual situation and country of origin. For more detailed information and advice, be sure to consult with an experienced immigration lawyer.
The visa application process may seem daunting, but you may make it through smoothly with the right preparation and support. Contact Mishoura to connect with an immigration lawyer to help you throughout the visa process.
Comments on this Scale up visa guide: understand immigration article are welcome.
Buildings
Key Buildings in Scotland Articles – architectural selection below:
Merchant City boutique hotel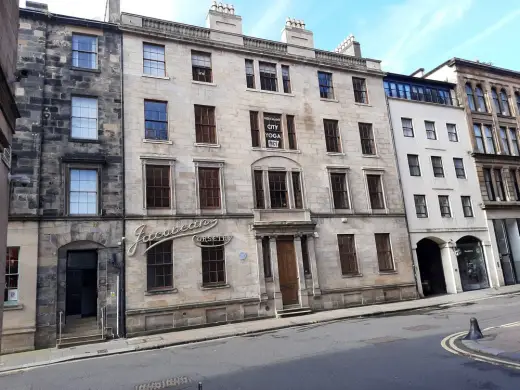 image courtesy of architects practice
Merchant City
Historic Glasgow : best Glasgow architecture of the past
Comments / photos for the Scale up visa guide: understand immigration advice page welcome