Purchasing metal signs as wall decors for your loft Tips, Building Design, Property
10 Things to Note When Purchasing Metal Signs as Wall Decors For Your Loft
2 Dec 2020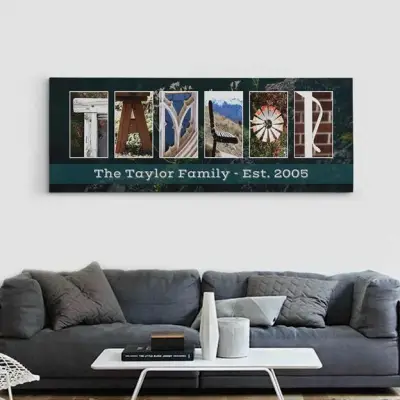 Image by 365Canvas
Metal signs decors have become popular ornaments lately and clearly, it has almost replaced the traditional decorations such as paintings and other ornaments. Personalized metal signs and artworks contribute very much to the rising trend of minimalism.
Now, large distributions of metal wall ornaments anywhere and everywhere via online marketplaces or in malls and boutiques. The online marketing platforms have been a great help for the purchases we make because it caters both domestic and international orders. As a result, we get to see various types of decorations available and yes, we might not be able to escape from the temptation of buying them. However, we need to set limitations for ourselves and be responsible when buying because we may never know the risks it poses to us.
In order to help you go through such a process, we have listed the things to consider when buying metal signs as wall decorations. Buying metal signs wall decorations is an investment that is needed to be dealt with properly even if these are non-essentials. Check them out here:
10 Things to Note When Purchasing Metal Signs Advice
1. Don't be afraid to choose the decoration that stands out the most
Be confident in how you approach the whole project of decorating your space. Challenge yourself to go beyond what is mainstream. Pick the unusual items that you think would accompany the concept you were aiming for. It is your house, your own concept, and your own experiment of the whole idea
2. Rely on your instincts
It is your home and no one else knows it better than you. This is the part where you trust yourself with whatever you plan to buy because you have the clearest idea of what your interior space looked like and how big can one object fit in a particular space. There's no one else that is reliable other than yourself.
3. Remind yourself of the space size constantly
Yes, it is tempting to buy all the ornaments you happen to see in a shop because of its visual features that truly catch your eye but not all of these can fit inside your area and may not even match with the atmosphere your house should bring. Make sure that the object itself takes up space completely but still leaves empty spaces. Remember that the goal is for the ornament to coordinate to the feel of your home and not filling up the spaces.
4. Compliment the overall design of the area
The purpose of conceptualizing the theme for your home will make no sense at all when you purchase things out of the blue that doesn't even match your home concept. Always turn back to what you've originally planned so you don't get lost on the track.
5. Explore other motifs or themes
There are several samples or ideas for themes that you can choose from and do not settle for one only. Feel free to experiment with varying styles and tones and enumerate the things that you think would fit your chosen house concept as your guide. Keep researching for the possible combinations that you can make that will enable you to produce a newer interior design concept that challenges the common house themes or atmosphere. The contemporary concepts keep evolving and evolving and it would be better if we go beyond the trends because these will soon die down.
6. Don't be afraid to combine varying elements
Designing the interiors of a house is a continuous process and that you may probably have on-the-spot changes to make while on the procedure and it is definitely normal. Mix and match elements to help you produce the environment you wanted to achieve and be sure to aim for the right vibe and tones. The tendency when you combine too many details and elements, there is a higher chance that it will feel crowded and confusing. You're now unsure of what to do and this is where you consider removing unnecessary components that do not contribute to the formation of your design concept.
7. Be mindful of the angles and placements
Maybe you've been endlessly adding items to your cart that you forgot its sizes. Regret follows once you've realized that it couldn't fit in the space. Maybe the ornament could not complement the elements within the space you originally planned it to be. Angles and the positions of the pieces are important because it will help produce the visual effects depending on how you observe the area. There are certain sides where the place looks enticing and on the other, it is the opposite. Right angles and positioning would allow the place to exude the elegance and exquisiteness it was
8. Check the product guides
Your safety is of utmost importance here and we never know what probable dangers lie with the products you purchase even you are highly aware that these do not pose any threat. Read the instructions carefully so that regrets and frustration won't immediately replace your excitement. The product guides will help you especially in times when an item malfunctions or broken and will absolutely assist you in fixing the problems or lapses found in the product. Especially when a product is complex to form or install, the product manual consists of a step by step procedure to assist you.
9. Examine if the item is authentic
This should be done especially when you're buying an item from another country and you are unsure about its quality. You have the right to check the authenticity of the product because it might be different compare to what was marketed on the shopping platform. Demand proof of authenticity from the seller to make sure that what you bought is the real thing.
10. Quality and quantity
Are you torn between choosing this low-quality Nordic-themed miniature house or the long-lasting lampshade? People are oftentimes conflicted about whether picking a certain item with higher visual aesthetics than quality or utility. It is better when the item is a balance of both – user-friendly and visually appealing. We cannot afford to compromise quality over quantity or vice versa because we would definitely need objects that are dual in purpose.
Comments / photos for the Purchasing metal signs as wall decors for your loft advice – page welcome
Glasgow Building Designs
Glasgow Architecture Designs – architectural selection below:
New Glasgow Architectural Photos
Glasgow Architectural Photos
Merchant City boutique hotel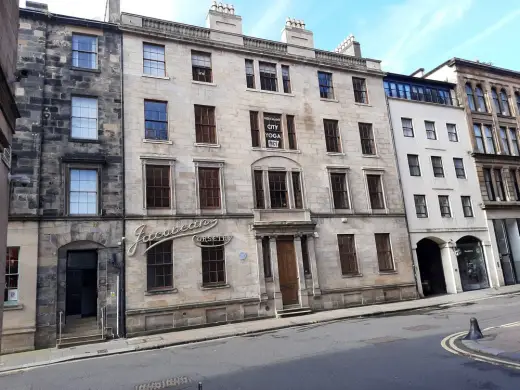 Merchant City Property
Comments / photos for the Purchasing metal signs as wall decors for your loft guide page welcome