Be the interior designer of your own house guide, Residential building design, Property style decor
Be the Interior Designer of Your Own House
24 Nov 2020
Some people have fantastic home design.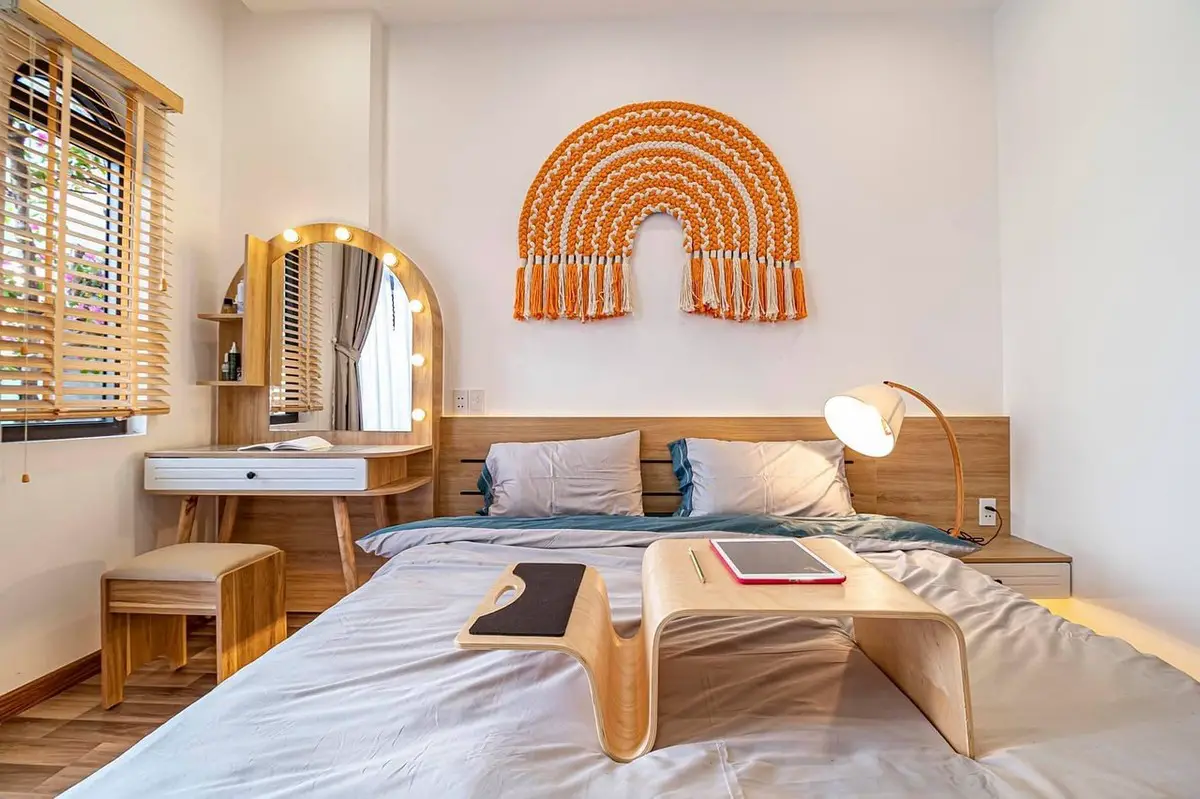 A fancy living room with designer furniture, an open-space bedroom with modern decor, a dining room in a Greek style, full of unique, one-of-a-kind items… You've probably seen some of those beautiful projects on Pinterest or in modern fashion magazines. Such interiors are a real feast for the eyes.
They also might make your soul ache if you want a similar interior design but cannot afford an interior designer to help you make your dream come true.
If that's the case for you, don't give up just yet. There's a better and much cheaper way.
Become an Interior Designer Yourself!
To create an interior that could match your style and image, you don't need to have interior design knowledge, a lot of money, or a specified vision just yet. You don't even have to leave your house; if you need any tools or furniture, you can buy it online.
To start interior designing, all you need to have is a deep desire, some time on your hands, and our short guide on how to become an interior designer of your own home. To make sure we give you only the best tips to decorate your interior, we contacted professionalists to provide us with reliable information. Ready for some great interior design tips? Let's go!
Define Your Goal
First of all, define the end goal of the renovation. What look do you want to achieve? Do you want to change your room's function, or rather just the style of the place? Or maybe you want to transform the room atmosphere by changing the lightning to warm or cold? Upon deciding what goal you want to achieve, it will be much easier to assess how to do it.
While you're on it, consider what you don't like about your interior and what you would want to avoid. Are there any furniture pieces that you don't like, or is there a color you can't stand? The answers to all these questions will help you create a clear design vision.
Create a Mood Board
The best interior designers typically brainstorm before they use any tools. According to experts from Sawshub.com, your road to decorating your home interior should start from creating a mood board to decide on the style of the room.
Don't be afraid to go on the web and print out the inspirations for your dream interior; think accessories, pieces of art, furniture or lamps. Take decor items from the newest and older collections, print them out, and try to get your room's overall desired look by combining the printed pieces. Keep your design project always on your desk or wall to see how you feel about specific compositions – or colors – after a day or two. A mood board can also help you determine if you would like to combine a few styles or not, and if they work well together.
Plan Color Scheme
You need to make sure the room has the color scheme you like. When choosing the colors for your living room or bedroom, you need to follow the so-called rule of three, used by every interior design professional.
Professionalists state the composition of three colors is just the perfect amount to make sure the room doesn't look messy and overstuffed. Essentially, you have to determine three base colors of your preference that can be implemented in paint and furniture.
Interior designers often recommend adding one statement piece, which would catch an eye immediately. That could be a different, vivid color, texture or pattern, that will make your living room stand out. One unique piece of furniture can make your living room truly alive. When it comes to design, typically, less is more.
Remember that your room's design is meant to say something about you. Don't be afraid to experiment with the color and style scheme, but make sure not to combine too many different elements in one room.
Plan Your Space
To create a unique space that will be fully functional, you need to plan the use of your space. Sketch how you will use the area in the room, considering the proportion and scale of the place.
If the room is relatively small, avoid big size furniture. If it's big, think about dividing the space into zones for different activities, for example, by using a wall unit or a windbreak. Specific zones will require other furniture pieces, and any empty spaces can be nicely decorated with accessories that can also be functional, such as a coffee table.
Once you have your space plan, it will be easy to apply the tips to make your home look like an interior designer styled it.
Be the Interior Designer of Your Own House Conclusion
If you've been ever wondering how to make your interior design, you may now stop wondering. You can, and you will be an interior designer of your own house.
To create a new, fresh space for you and your family, you don't need to have expensive furniture or do a lot of DIY work. Rather than that, you should focus on the desired style and the feeling of your place. If you want your living room to look creative and stylish, you can start just now. Use your creativity, add some personal taste to it, and you're good to go. Good luck!
Comments / photos for the Be the Interior Designer of Your Own House Advice – page welcome
Glasgow Building Designs
Glasgow Architecture Designs – architectural selection below:
Bearsden House
Bearsden House
Comments / photos for the Be the Interior Designer of Your Own House guide page welcome