Plumbing upgrades to increase your home value, Property enhancement tips, Home plumber
Plumbing Upgrades To Increase Your Home Value Guide
24 May 2023
The housing market is thriving, with demand from buyers continuing to skyrocket. For this reason, you may want to put your house on the market and sell it. However, home buyers investigate various aspects of a home before purchasing. One of the most crucial aspects they consider is the plumbing system.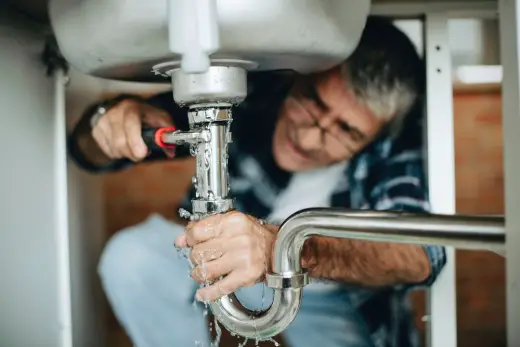 A poor plumbing system can be a turn-off for most people. Most home buyers would want to buy a house in good condition to avoid making major renovations before or immediately after moving in. Therefore, when your plumbing is up-to-date and in good condition, it can attract more buyers and lead to a quick sale.
That said, here are five plumbing upgrades to increase your home's value:
5 Plumbing Upgrades To Increase Your Home's Value
Fix Leaks
Leaking pipes can be why your house can stand on the market for a long. A slow pipe leak in your walls can result in growth moulds. Moulds cause health issues, especially for people with asthma and allergic reactions. Mould exposure can increase the sensitivity of such people, worsening their situation and causing severe allergic reactions.
Water may accumulate inside your walls from the leaking pipes, damaging the structure of your building. Also, this can reduce your property's value. Therefore, before putting your property on the market, inspect all your plumbing pipes for leaks and make the necessary repairs. Consider hiring expert plumbers such as those at Luke Ginger Plumbing to help you check and evaluate the state of your pipes.
Replace Deteriorated Fixtures
With time, your plumbing fixtures can undergo massive wear and tear, causing them to loosen or break. Additionally, these fixtures can rust and deteriorate over time. Replacing worn-out fixtures can enhance your home's value.
Consider upgrading the following fixtures:
Faucets: Kitchen faucets are among the most crucial elements in your kitchen. They let you cook comfortably and minimize energy usage. You can upgrade your existing faucet to touch technology. With this, you can tap anywhere in the handle or spout for the water to flow.
Toilets: For the toilets, you can choose classic shapes matching your home's aesthetic or switch to the standard lever. Also, you can install a soft close seat.
Sinks: Most buyers focus on the kitchen when buying a new home. Therefore, ensure your kitchen sinks are up to date. If you have a single sink, you may install double ones, as most people prefer this to wash and rinse their utensils seamlessly.
Water heater: A water heater supplies warm water to showers, dishwashers, and washing machines. Therefore, if your water heater can't meet the demand or breaks down frequently, you can replace You may opt for tankless water heaters since they're more energy efficient.
Replacing worn-out plumbing fixtures ensures that they work in their best condition and that there's a constant water supply throughout your home.
Insulate Your Pipes
Properly insulated pipes reduce heat transfer and offer a vapour barrier against moisture. This boosts the thermal effectiveness of your home and enables you to save money. On the other hand, exposed pipes allow water to condense, making them vulnerable to standing water that can freeze during winter. This can damage your walls, floors, or ceiling. Aside from that, condensation can speed up the disintegration of pipes, leading to cracks and leaks.
Most people are aware of this. Therefore, they'd want to ensure you have added protection to your pipes before closing the deal.
Add Another Bathroom
If your home is old, you may have only one bathroom. However, modern home buyers may need more than one bathroom. Therefore, adding another one can help you fulfil their desires. Additionally, research indicates that adding a bathroom can increase the value of your home by a certain percentage. You may add luxury features like steam showers and heated flooring to increase your property's value further.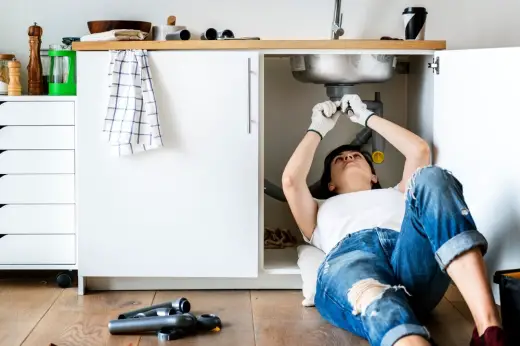 Fix Regular Clogs
Clogged drains can result from hair, fat, oil, grease, objects, and others. A blocked drainage interferes with the easy flow of water and alters your pipes' air pressure. This may lead to unusual noises like slow trickling or extended gurgling as the water gently moves around the clog. When potential buyers notice this, they may have a wrong impression of your property and not buy it. Therefore, inspect your drain for any signs of blockages and fix the root cause.
Conclusion
Upgrading your plumbing system can significantly improve your home's value. However, not all upgrades can increase your property's resale value. Therefore, knowing the renovations and fixtures you may need to make to attract potential buyers is vital. With the above upgrades, you can improve the condition of your property and sell your home quicker. Consider enlisting the help of professional plumbers for better outcomes.
Comments on this 5 Plumbing Upgrades To Increase Your Home's Value article are welcome.
Buildings
Key Buildings in Scotland Articles – architectural selection below:
Merchant City boutique hotel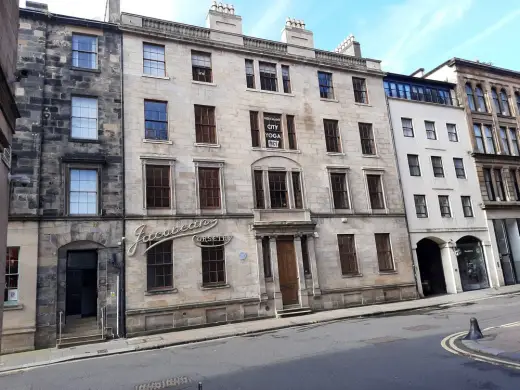 image courtesy of architects practice
Merchant City
Historic Glasgow : best Glasgow architecture of the past
Comments / photos for the 5 Plumbing Upgrades To Increase Your Home's Value page welcome