Path to electrical expertise, advice, Electrician courses benefits guide
The Path to Electrical Expertise: Exploring the Benefits of Electrician Courses
23 June 2023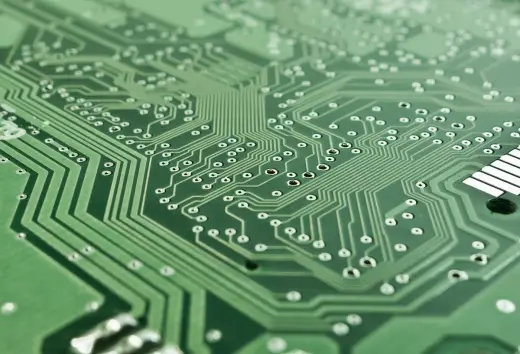 Choosing a career path is a crucial decision, and an increasing number of people are turning their gaze towards the electrical industry. The reason is simple: the sector offers a sturdy job market, robust earning potential, and opportunities to specialise in various fields. In this blog post, we'll delve into the many benefits of electrician courses, shining a light on how they help pave the way towards electrical expertise.
The Backbone of the Electrical Industry: Skilled Electricians
In the UK and across the globe, there's an ever-growing demand for skilled electricians. As we depend more heavily on electricity, the role of electricians becomes more vital. Electrician courses help meet this demand, equipping learners with the requisite knowledge and expertise to navigate the ever-evolving electrical landscape.
Navigating the Electrician Courses: An Overview
Typically, electrician courses commence with basic electrical concepts, gradually progressing to more advanced topics. The curriculum may cover areas such as electrical wiring, equipment installation, safety protocols, electrical theory, and building regulations.
However, the courses aren't limited to theory alone. They also focus on skills and hands-on experience, allowing students to apply what they've learnt in real-world situations. This practical approach equips trainees with the confidence to handle on-the-job challenges and makes them more appealing to potential employers.
Diving Deep: The Benefits of Electrician Courses
Skills Acquisition and Enhancement
A comprehensive electrician course covers both the theoretical and practical aspects of the profession. Participants learn about electrical systems, installation procedures, safety regulations, and much more. Moreover, they gain hands-on experience through lab sessions and work placements. This holistic learning approach helps shape well-rounded professionals, ready to take on the challenges of the electrical industry.
Boost in Career Prospects
With a recognised electrician qualification under your belt, your career prospects could significantly improve. Electricians are in high demand across a variety of sectors, including construction, maintenance, renewable energy, and many others. As a result, job stability and good earning potential are often associated with this profession.
Flexibility and Mobility
Electrician courses can offer flexibility, making them ideal for both young students and career switchers. Depending on your circumstances, you may choose full-time, part-time, or even online study options. Moreover, an electrician's skillset is universally valuable, meaning that with the right qualifications, you have the freedom to work almost anywhere in the world.
Recognition and Progression
Upon completion of an electrician course, you're awarded a recognised qualification. This serves as proof of your competence and opens doors for further advancement. You could opt for specialisation courses, management roles, or even start your own electrical services business.
Making the Leap: How to Choose the Right Electrician Course
Deciding on the right electrician course can be a challenging process. Here are a few considerations:
Accreditation: Ensure that the course you choose is recognised and accredited by relevant bodies, such as the National Inspection Council for Electrical Installation Contracting (NICEIC) or the Joint Industry Board (JIB).
Course Content: Go through the course content thoroughly. It should cover both theoretical knowledge and hands-on training, offering a comprehensive understanding of the profession.
Facilities and Instructors: High-quality training centres should have state-of-the-art facilities and experienced instructors. This will help you gain the best possible education.
Job Placement Assistance: Some providers also offer job placement assistance upon course completion. This could be a significant advantage when entering the job market.
Future-Proofing Your Career with Continued Learning
Beyond basic training, the electrical industry offers numerous opportunities for continuing education and specialisation. This ongoing learning is crucial, especially given the fast-paced technological advancements that regularly introduce new equipment and techniques into the field. By staying updated, you not only enhance your skills but also increase your marketability. Electrician courses often provide the basis for these specialisations, allowing you to branch out into areas such as renewable energy installations, home automation, industrial electrical applications, or even electrical project management.
The Social Impact: Building a Safer Environment
A less discussed but significant aspect of the electrician's role is its contribution towards creating safer environments. Through their in-depth understanding of electrical systems, electricians ensure safe installations and help prevent electrical hazards. As a trained electrician, you become an integral part of the community, promoting safety and well-being. This aspect of the job brings with it a high degree of satisfaction and social responsibility. In essence, embarking on electrician courses is not just a journey towards a promising career, but also a step towards making a difference in society.
Conclusion: The Journey Towards Electrical Expertise
Embarking on a career as an electrician is a decision that promises an engaging, secure, and rewarding professional journey. Electrician courses serve as stepping stones, providing the necessary knowledge and hands-on experience required to succeed in this industry.
Whether you are a school leaver looking to start a promising career or an experienced professional seeking a career change, electrician courses offer a path to expertise that blends theory and practice. And as electricity continues to be an integral part of our daily lives, the skills you learn today will remain relevant and valuable for years to come. Choose the right course, and illuminate your path to electrical expertise.
Comments on this guide to The Path to Electrical Expertise: Exploring the Benefits of Electrician Courses article are welcome.
Glasgow Building Designs
Glasgow Architecture Designs – architectural selection below:
New Glasgow Architectural Photos
Glasgow Architectural Photos
Holiday Inn Pacific Quay Hotel
Architects: Mosaic Architecture + Design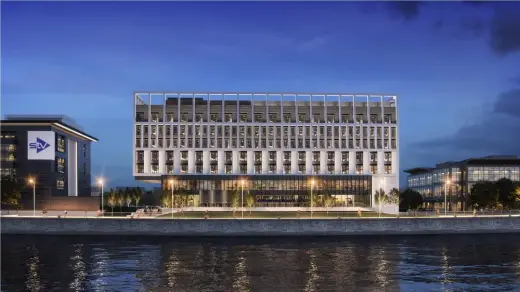 image courtesy of architects
Holiday Inn Pacific Quay Hotel
Merchant City boutique hotel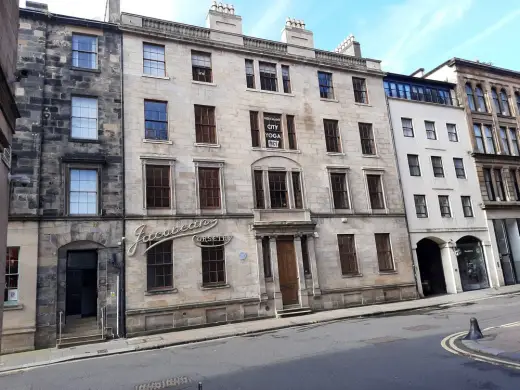 image courtesy of architecture practice
Merchant City Property
Comments / photos for the Path to electrical expertise: electrician courses benefits page welcome