How to blend your design style with your home's architecture guide, Bathroom space radiator advice
How to Blend Your Design Style With Your Home's Architecture
23 June 2023
Your home's architecture can have a big impact on your design style. It provides the backdrop to which you add personality, character and charm. The trick is learning how to mix the two together in harmony. Doing so can create a look that is truly special, and one that reflects your unique tastes.
Whether you want a new handtuchradiator to complement your bathroom's space or your favorite colors to match the details of your Victorian home, there's a way to combine your personal design style with the unique characteristics of your home's architecture.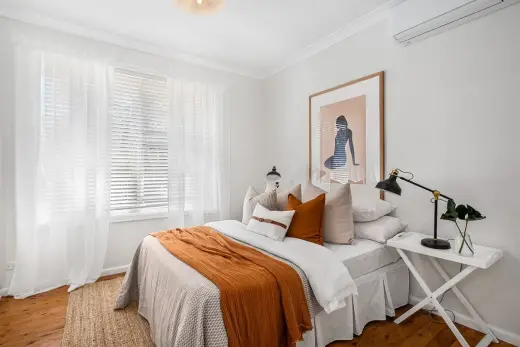 Here are some tips to help you get started.
Understand Your Home's Architecture
Before you can start to bring in your own style, you first need to understand the architecture of your home. There are different types of style, such as modern, mid-century, contemporary. Each type has distinct features and forms that you can use to guide your design decisions. As you look through the house, take note of any architectural details that stand out — whether it's a fireplace mantel or ornate crown molding.
Knowing your home's style helps you to make smart design choices, such as picking out colors and furniture that fit the tone of your house. It provides insight into effective and ineffective approaches, helping you to refine your design strategies.
Incorporate Your Personal Style
After gaining a solid grasp of your home's architecture, it's time to infuse it with your own personal style. This means adding elements that show off who you are and how you want to live. Select colors, textures, and patterns that you love and make sure they fit in with the overall style of your home. For example, if your home has a traditional architecture, choose timeless furniture pieces and decorations that are inspired by classic designs.
Incorporating artwork is another way to blend your design style with your home's architecture. Look for pieces that feature shapes and colors which complement the existing features of your home. Art can also be used to make a bold statement and add an element of surprise when designing your space.
Finally, consider the materials you use throughout the house. Natural materials such as stone, wood, and metal are typically best for traditional architecture while modern elements like concrete or glass may work better with contemporary homes. By selecting items that complement both your design style and your home's architecture, you can create a cohesive and chic look.
Add Accent Pieces
One of the best ways to bring together your design style and your home's architecture is through the use of accent pieces. These may include decorative objects, furniture, lighting fixtures, and other accessories that add a distinctive touch to your home. The key is to find pieces that fit the architectural style of the room as well as the overall design style you are after.
Carefully chosen accent pieces can help tie a space together beautifully and also provide visual interest. Be sure to choose pieces that reflect both your preferences and home's space arrangement nuances without clashing. That way, your design style and the architecture of your home will seamlessly blend together.
Incorporating accent pieces with clean lines or unique shapes can also be a great way to unite different architectural styles into one cohesive look. For example, if you have contemporary-style furniture in an older home, adding some mid-century modern accents can help bridge the gap between styles.
Keep It Simple
When it comes to blending your design style with the architecture of your home, less is more. Decorating your home in too many different styles can be overwhelming and make the space look cluttered. It's best to choose a few key pieces that represent both the architecture and design style you prefer, rather than trying to incorporate too much at once.
Think about how the pieces will fit together, and see if you can create a unified look. You should also take into account the size of each piece to ensure it fits in the room without overpowering it. This is especially important when choosing accent pieces for a smaller space, as too many large features can make a room feel cramped.
Try Out Different Textures
Adding texture is a great way to bring depth and interest to a space. Choose textures that will complement the architectural style of your home while also representing your design style. For example, if you have an older home with rustic wood floors, incorporating a few industrial-style pieces with metal or concrete accents can be a great way to add modern flair without complete changing the overall look.
You can also layer different textures to create a dynamic effect. Combining smooth fabrics with textured elements like wicker or wood can bring visual interest without detracting from the architecture of the home.
How to blend your design style with your home's architecture – Final Thoughts
Designing a space that captures the essence of both your own style and the architectural features of your home can be a rewarding journey. Keep an open mind when it comes to blending styles, and don't be afraid to experiment with different options until you find something that works for you. With these tips in mind, you should have no trouble creating a beautiful blend of architecture and design that is sure to impress. Good luck!
Comments on this guide to How to blend your design style with your home's architecture article are welcome.
Glasgow Building Designs
Glasgow Architecture Designs – architectural selection below:
New Glasgow Architectural Photos
Glasgow Architectural Photos
Holiday Inn Pacific Quay Hotel
Architects: Mosaic Architecture + Design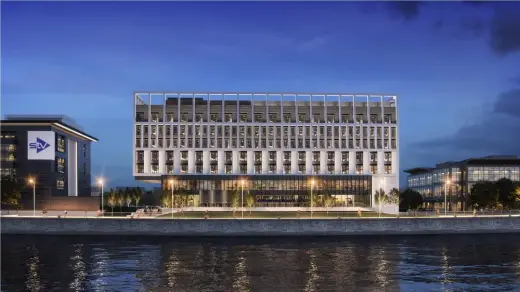 image courtesy of architects
Holiday Inn Pacific Quay Hotel
Merchant City boutique hotel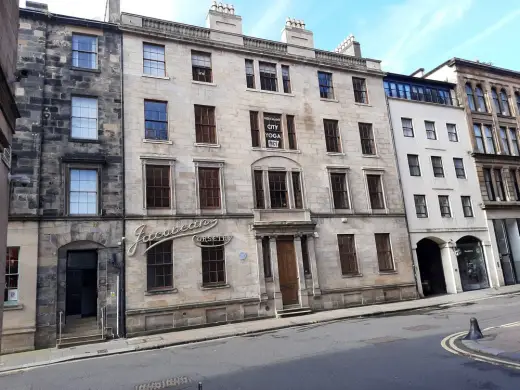 image courtesy of architecture practice
Merchant City Property
Comments / photos for the How to blend your design style with your home's architecture page welcome