How Long Do Asphalt Roof Shingles Last Tips, Home Roofing Guide, Building Design
How Long Do Asphalt Roof Shingles Last?
3 Sep 2020
Asphalt shingles are one of the most commonly used roofing materials in the United States. Asphalt shingles are a good option if you are looking to go with a low budget and easy to install option. There are a few factors that need to be reviewed before choosing asphalt shingles for your roofing. Replacing your asphalt shingles is inevitable, so the question that you should be asking is: "how long will my asphalt shingles last me?"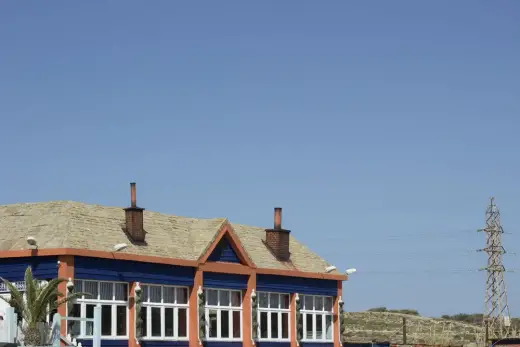 What Is The Asphalt Shingles' Design Like?
The strip shingle, the premium shingle, and the dimensional shingle are three of the most popular designs for asphalt shingles. Each design has a distinct life span. A strip shingle comes in different varieties. One variety is the three-tab shingle. This design can last from 10 to 25 years. Premium shingles can be visually compared to natural slate roofs. Premium roofing can hold up for as long as 50 years. Dimensional shingles have two or more layers and are heavier for that reason. Dimensional shingles can last from 30 to 50 years.
The materials used to construct asphalt shingles are usually organic mat or fiberglass. Each material comes with its own pros and cons. Organic mat shingles get their name from their design. There is a paperlike mat that is layered with asphalt to provide the structure for the roofing material. The asphalt is then layered with adhesive. The structural design of the organic mat shingles provides protection from the elements.
Organic mat shingles are created with renewable resources and are able to withstand colder environments. The materials used to construct fiberglass shingles are very similar to the organic mat shingles. Fiberglass fibers are used to create a mat that is layered in asphalt. Mineral fibers are added to the asphalt of fiberglass shingles to make the structure more resistant to the elements.
Maintaining Your Roof Can Help Your Shingles Last Longer
Roof maintenance is often overlooked. Properly maintaining your roof can be the difference between your asphalt shingles lasting 30 or 50 years. Routine inspections are the best method in maintaining a healthy roof.
Did Your Contractor Utilize An Underlayment When Installing Your Roof?
While the asphalt shingles are built to withstand harsh environments, you still want to make sure that there is an underlayment standing in between your humble abode and the asphalt shingles. If a storm carried a shingle away and underlayment was not installed, it is likely that there would be water damage. The underlayment is a necessary waterproof layer. It is a good idea to remind the contractor to have an underlayment installed with the shingles.
Do You Have An Attic?
A ventilated attic is a roof's best friend. On the contrary, an unventilated attic can drastically lower the life span of your new roof. The heat that builds up in an unventilated attic will rise up to the only thing standing in its way. Your roof. A ventilated attic can actually be beneficial to keeping your energy bills lower. The heat that builds up in the attic affects the temperature inside of the home and requires your air conditioning to work harder in reaching the desired temperature.
Quality Installation Leads To A Longer Lasting Asphalt Roof Shingle
The installation process is a focal point of your roofing adventure. The more attention paid during the installation process, the less money you will have to pay in the future. A good contractor is the key to receiving a good roof. If a poor installation is made, then the warranty of the roofing material could be at risk. The manufacturer for the material will not assume the risk of poor installation. Jackson Contracting Inc is here throughout your installation process.
Comments on this How Long Do Asphalt Roof Shingles Last advice article are welcome.
Glasgow Architecture
Historic Glasgow : best Glasgow architecture of the past
Comments / photos for the How Long Do Asphalt Roof Shingles Last? page welcome