Centre for Circus in Glasgow, Wasps Artists' Studios, Briggait Fish Market HQ
Glasgow Centre for Circus, Dance and Street Theatre
Wasps Artists' Studios Briggait: Dance and Street Theatre Strathclyde, west Scotland, UK
4 Feb 2014
Circus Centre, Glasgow
Major Boost For £1m New Glasgow Centre for Circus, Dance and Street Theatre
Wasps Artists' Studios plans further superb development at iconic Briggait fish market HQ
Glasgow is on track to have a new centre for circus, dance, street theatre, trapeze and aerial performance thanks to a capital grant from Creative Scotland.
The Scottish Government agency today announced that it is awarding an initial £58,750 for the scheme, with a further £941,250 earmarked for the future.
Wasps Artists' Studios aims to redevelop a currently empty area of its HQ building in Glasgow's Merchant City to form The Briggait Creation Centre.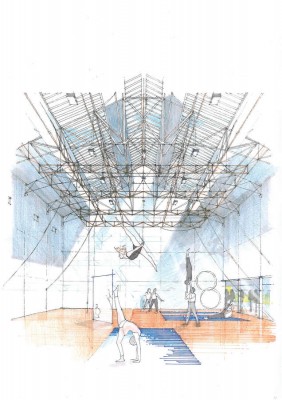 The centre would be a place where a new generation of performers could train before going out to entertain audiences across Scotland, the UK and the world.
Steve Inch, Chair of Wasps Artists' Studios, said: "This is an incredible opportunity for Glasgow, and for Scotland, to create its own centre of excellence for dance and physical performance."
"There's a huge amount of talent out there, and this would be the home where it can flourish."
David Cook, Wasps Chief Executive, added: "The Briggait Creation Centre would be there for people who want a career in areas like the circus, dance or street theatre and for people who want to learn performance skills for their own pleasure.
"It would provide a home for the work of several companies which specialise in this work, allowing them the space and facilities they need to expand and thrive.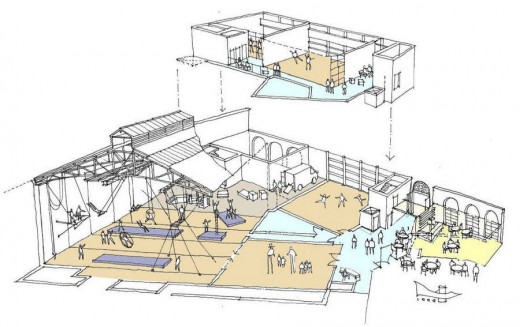 "It will also allow us to bring leading international companies to Scotland to train people to the very highest of standards."
It would become home to the activities of Conflux, Dance House, Indepen-dance and YDance – allowing them the space and high-quality facilities they need to develop and thrive.
The Briggait Creation Centre will not just be a place for the training of elite artists and performers, but will provide classes for people of all ages and abilities. Among the organisations based there will be ones which work with people with disabilities.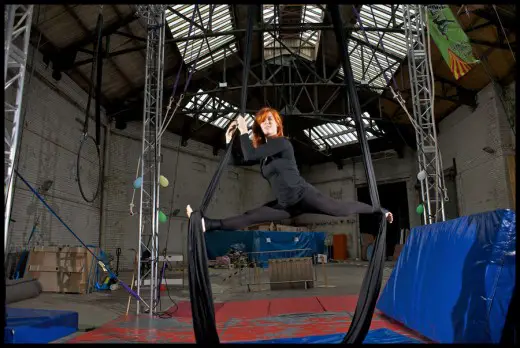 The initial grant covers the cost of developing the plans for the new centre, which would then have to be approved by Creative Scotland before the second tranche is awarded.
WASPS Briggait building is a former fish market which has been regenerated to provide a base for 145 creative workers, 45 studios and 22 arts organisations.
The new centre would have its own contemporary glass frontage leading on to Clyde Street, further contributing to the architectural regeneration of Merchant City.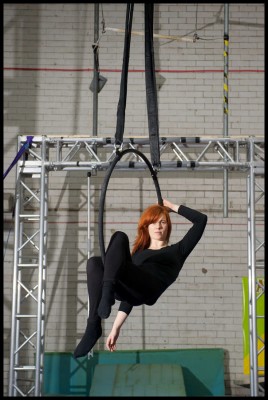 Architecture in Glasgow
Glasgow School of Art Architect : Charles Rennie Mackintosh
Glasgow Architecture Walking Tours
Glasgow School of Art Extension Building
Images for the Reid Building at The Glasgow School of Art – Artwork by Martin Boycepage welcome
Reid Building at The Glasgow School of Art – page
Website: www.gsa.ac.uk