Glasgow Institute of Architects, Scottish Property Prize Winners, Entry Info, Website, Deadline, Tickets, Venue, Date, Results
GIA Awards 2015 Winners
GIA Awards 2015 Results: Architecture Event in Strathclyde, Architects Dinner
3 Aug 2015
GIA Design Awards 2015 Winners
GLASGOW INSTITUTE OF ARCHITECTS ANNOUNCES RESULTS OF ITS 2015 DESIGN AWARDS
The Glasgow Institute of Architects is pleased to announce the winners of the 2015 GIA Design Awards. With 51 entries from 33 architecture practices, 7 categories including conservation and small works, and 3 special awards, the GIA Awards continues to display the talent of chapter based architects and local projects.
Winners of GIA Awards 2015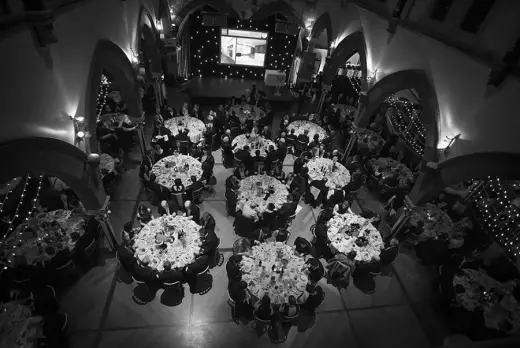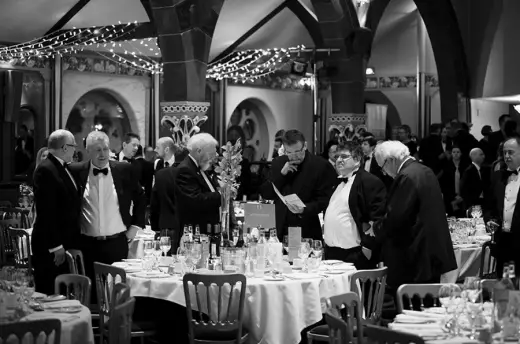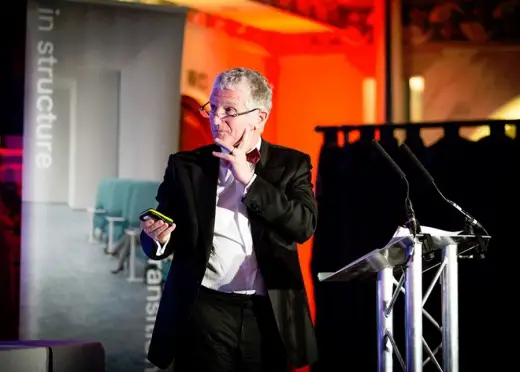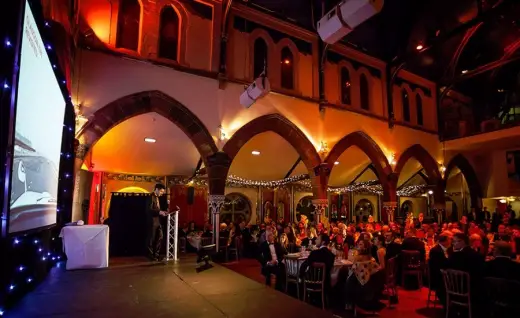 Photos : Flickr
GIA President Michael Dougall said, "The entries received by the GIA to this year's Design Awards were of an exceptionally high standard and we were delighted to have Rab Bennetts OBE in the role of Awards Chairperson overseeing the difficult, but enjoyable, task of judging.
The high standard was demonstrated in the four nominations for the GIA Supreme Award. Four projects conceived and executed to such a level of brilliance that they can be considered amongst some of the best projects to be completed across the UK in recent years."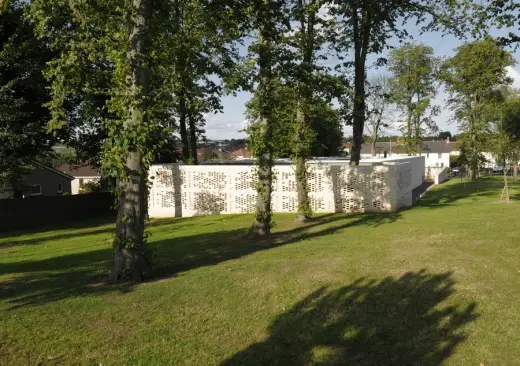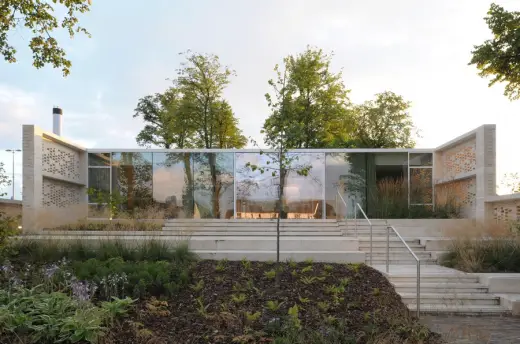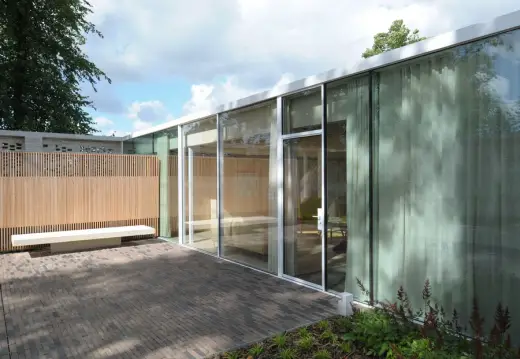 Photography: David Grandorge
Big winners of the night were Reiach and Hall Architects, who scooped not only a joint award with Michael Laird Architects for the Riverside Campus at City of Glasgow College but also the Best Use of Timber Award (supported by Wood for Good), an award in Healthcare and the beautifully engraved timber Supreme Award for Maggie's Lanarkshire at Monklands Hospital. Judges commented that "the building feels like it is sitting on the edge of a forest" and that "the quality of the winning building would have shone through whatever the competition".
Other deserving winners include Anderson Bell + Christie for the Shields Centre, which won an award in both Healthcare and Sustainability, with appreciation for its built form, engagement with artists and holistic approach involving the community.
The first phase of the housing at Laurieston was a triumph for Elder and Cannon Architects and Page\Park Architects, whose work at Theatre Royal was also award winning. Judges described the critical success of the Laurieston project as "the clarity and authenticity of the plan in creating new streets and courts in the traditional idiom…, instantly establishing a new neighbourhood, a genuine piece of city at a city scale".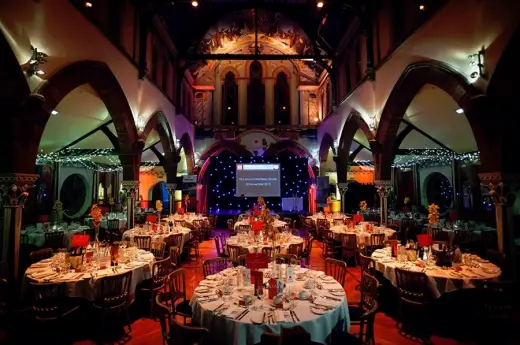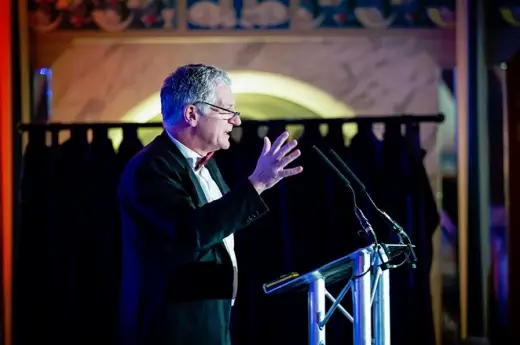 Photos : Flickr
The award winners covered a wide range of building types and sizes, interventions and new builds, public and private, each considering its brief and context with a sensitivity and delight which was apparent to those who visited.
As part of the Festival of Architecture 2016, GIA will be celebrating 37 years of Design Awards in March 2016. More details will follow in the new year (www.foa2016.com).
The GIA Design Awards 2015 were kindly sponsored by Tobermore (www.tobermore.co.uk)
The GIA Design Awards are presented at the GIA Annual Members Dinner, which was held this year at Oran Mor in Glasgow and attended by 220 members and guests. The Glasgow Institute of Architects is very thankful for sponsorship from main sponsors ISG plc (www.isgplc.com ) and Desso & Tarkett (www.desso.co.uk). Also junior sponsors CBES (www.cbes.co.uk), IKO Polymeric (www.ikogroup.co.uk) and REHAU (www.rehau.co.uk).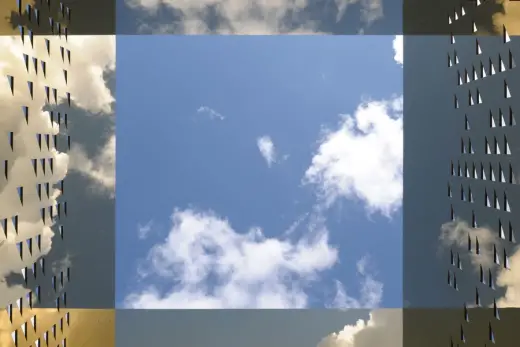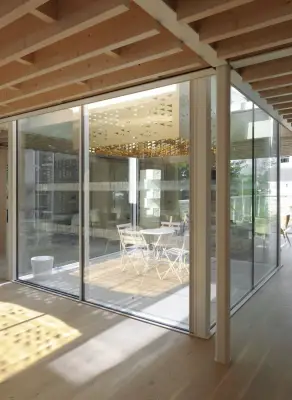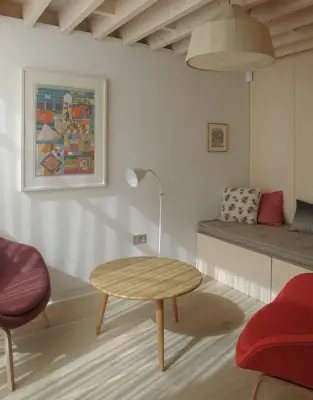 Photography: David Grandorge
GIA Awards Winners in 2015
FULL LIST OF RESULTS:
SUPREME AWARD
Maggies Lanarkshire
Reiach and Hall Architects
WOOD FOR GOOD AWARD
Maggies Lanarkshire
Reiach and Hall Architects
SUSTAINABILITY AWARD
The Shields Centre
Anderson Bell + Christie
CONSERVATION AWARD
Annandale Distillery
Fiona Sinclair Architect
CONSERVATION AWARD
Glasgow Art Club
MAST Architects
EDUCATION AWARD
Lairdsland Primary School
Walters & Cohen Architects
EDUCATION AWARD
City of Glasgow College ‐ Riverside Campus
Reiach and Hall Architects / Michael Laird Architects
EDUCATION COMMENDATION
St Brides Primary School
Stallan‐Brand
HEALTHCARE AWARD
The Shields Centre
Anderson Bell + Christie
HEALTHCARE AWARD
Maggies Lanarkshire
Reiach and Hall Architects
LEISURE / ARTS AWARD
Scottish Opera Theatre Royal
Page\Park
LEISURE / ARTS COMMENDATION
Glasgow Central Station Refurbishment
Atkins
OFFICE / COMMERCIAL AWARD
One West Regent Street
Ryder Architecture
OFFICE / COMMERCIAL AWARD
Boys and Girls ‐ Bloomfield House
Mark Kilkenny Architects
OFFICE / COMMERCIAL COMMENDATION
Johnstone Town Hall
Holmes Miller & Renfrewshire Council
RESIDENTIAL AWARD
Highland Steading
Marcus Lee and Cameronwebster architects
RESIDENTIAL AWARD
Ronald MacDonald House
Keppie
RESIDENTIAL AWARD
Laurieston TRA, Phase 1A
Page\Park Architects and Elder & Cannon Architects
RESIDENTIAL COMMENDATION
Hyndland House
Carson & Partners
SMALL WORKS AWARD
The Kettle
Roots Architecture
SMALL WORKS COMMENDATION
Office refurbishment with a box of tricks
Carson & Partners
SMALL WORKS COMMENDATION
Sanctuary 1
Baxendale / Argo
3 Aug 2015
GIA Design Awards 2015
3 Aug – The GIA are pleased to announce that the GIA Design Awards 2015 are now open for entry.
The usual rules apply, please submit via the website and send your images on cd. Further details can be found on the entry page.
If you have any questions, please contact [email protected].
Winners of the 2013 GIA Design Awards
Supreme Award – The SSE Hydro
Foster + Partners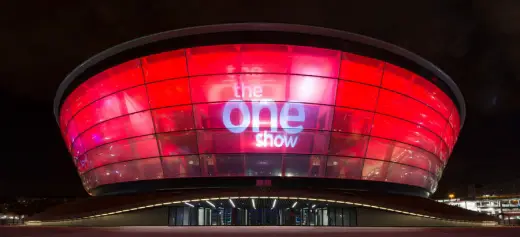 GIA Student Awards 2010 – winners
GIA Awards 2009



photo © Andrew Lee
GIA Awards 2008



photo © Paul Zanre
Architecture in Glasgow
GIA Design Awards Archive
Buildings / photos for the GIA Design Awards page welcome
Website: www.glasgowinstituteofarchitects.com