Doors Open Day Glasgow List, Scottish Architecture Event, Architects, Building Locations
Doors Open Day 2013 Glasgow
DOD: Access to New + Old Buildings in Strathclyde, western Scotland
26 Sep 2013
Glasgow closes its doors to a number of intriguing buildings for another year, although opening again is in the pipeline
Doors Open Days Glasgow 2013
We congratulate the huge team behind making this annual event a success. This is such an important day, bringing people closer to their surroundings and their heritage, making connections between the built environment and the public.
It is not just about engagement but also about people's rights: so much space in our cities is out of bounds, this huge project allows people for one day a year to have a little more freedom in their own city. Architecture gains from the process, the public benefits and in the process people have learnt a little bit more their surroundings and no doubt enjoyed their day. Well done to GBPT and the Scottish Civic Trust.
Editor, Adrian Welch, architect.
Glasgow Doors Open Day 2013
Glasgow Doors Open Day 2013 has ended. Consisting of a total of 176 buildings & events Glasgow Building Preservation Trust are delighted at the response seen so far from the event. The festival started on Monday 16th September with talks and tours and continued to Sunday 22nd September with the weekend seeing the opening of 100 buildings. Throughout the city cultural enthusiasts, heritage buffs and generally intrigued individuals ventured out and explored.
Doors Open Day 2013 Glasgow – New Buildings Opening
This year Glasgow Doors Open Day saw a number of buildings open their doors that will hopefully be opening them much more from now on into the future;
William White & Sons Clay Pipe Factory
42 Bain Street, the former pipe factory is on the buildings at risk register. In 2011 The Pipe Factory was formed. They have worked closely with the owner in initiating a major redevelopment and restoration programme to help secure the buildings future as an important venue dedicated to the production and dissemination of artists work and ideas, as well as reviving an important building within the heart of the Calton community. Opening that building for Glasgow Doors Open Day highlighted the buildings existence and encouraged visitors & locals alike to explore the enchanting building. With gaps in the floor boards and a bare interior the building is a blank canvas for the artists involved. The hopes are high for this building and with over 800 visitors during the weekend they will hopefully gain the support of the local community and potential funders and be able to progress in their plans.
Verity Hocking, committee member of The Pipe Factory has said:
"The Pipe Factory was founded in 2011 as an artist's run, not-for-profit, independent space for art which is dedicated to the production and dissemination of artist work and ideas. We run a visual arts and learning programming and artists studios and are situated in the heart of Calton and Glasgow Barrowland's market in a red-brick 19th Century building formerly known as William Whyte's Clay Pipe Factory. The building is significant in Glasgow's industrial and architectural heritage and we have launched an ambitious restoration project as part of our ongoing programme. To be able to participate in Glasgow Doors Open day this year was a momentous marker in the development of our organisation.
We had over 800 visitors through our doors and the event brought an entirely new and diverse audience of all ages to visit our space. The positive feedback we received over the two days has been invaluable to our organisation and we were able to develop lasting connections for future support. Our aim is to deliver a sustained programme of regular classes, workshops, exhibitions, events, improve our facilities for artists to practice art, and to launch a skill share programme with artists, architects and designers for young people and adults in Glasgow to pursue their creative career ambitions. Doors Open Day is an ideal opportunity to generate publicity and support for such projects as well as learn more about the buildings history. We intend to participate again next year."
McLellan Galleries
For the first time in three years The McLellan Galleries were opened for visitors to come in to admire the potential of this outstanding building. Once inside, these magnificent grand halls lead from one to the other and lend themselves to the imagination of any organiser. The potential of these galleries are huge and The Royal Glasgow Institute of Fine Arts are hoping to use this potential and the momentum of Glasgow Doors Open Day to bring this building back to life.
Karin Currie, President, The Royal Glasgow Institute of the Fine Arts has said: "It was a wonderful lid-opener! We had a very enthusiastic public – some seeing these magnificent Galleries for the first time, others relieved to see what good condition they are in, after being mothballed by the City Council…. The RGI anticipates having a very special 152nd Annual Exhibition to mount here, opening 10 November for a month's duration, back in its traditional home. And we continue to work towards a viable, sustainable future for these amazing premises."
Fairfield Shipyard Offices
After opening its doors to the public for the first time during Doors Open Day in 2009, Fairfield opened again, following a multi-million pound restoration. As members of the public floated in through their doors they were presented with a restored building, sympathetic to its origins yet sailing towards a modern and sustainable future.
The Offices will provide a dedicated heritage resource containing both permanent and updateable displays, together with activity spaces for informal meetings, talks, films and other community events. The popularity of this building was huge during Glasgow Doors Open Day and the search is still on to find individuals who worked in Fairfield or sailed on a Fairfield-built ship to help tell the story.
Bridgeton Bus Garage – Glasgow Vintage Vehicle Trust
This vast treasure trove of vehicles dating back to 1932 opened its doors again to the public this year. An active trust with the dual aim of restoring and preserving historic vehicles in addition to promoting the welfare and relief of addicts has the long term aim to be able to open their doors a lot more often to the public.
Constraints of investments and staffing implications are all that is stopping them although they have set an annual open day taking place in October to ensure that anyone unable to get a place on their fully booked Doors Open Day tours are still able to see inside this wonder. The work that GVVT do is indispensable in the east end of Glasgow and the search for funding will continue.
Doors Closed
However some of the doors will now be closed for the foreseeable future;
The Gallowgate Twins
Opened specially for Glasgow Doors Open Day the The Bluevale and Whitevale high-rise flats are being demolished because there has been a decline in demand and they are expensive to maintain. Visitors were given the unique opportunity to gain access to one of the upper floors – meaning a head for heights really was required.
GHA Chair Gordon Sloan said:
"The Doors Open event at the Gallowgate twins – the Bluevale and Whitevale high-rise blocks – proved really popular. They are the tallest buildings in Glasgow and such a distinctive part of the East End skyline. There are exceptional views from the top – and people who came along were keen to go on to the veranda on the 29th floor and take photos. It's great that people got a last chance to visit these iconic buildings before they are demolished in 2015."
Henry Wood Hall
Doors Open Day was the final opportunity to view the RSNO home at Henry Wood Hall before it relocates to new premises in 2014. Many visitors took up this opportunity and danced into the grand hall. Tours allowed access to the often unseen areas and there was a huge variety of archival material on show demonstrating the history and…
RSNO Spokesperson has said:
"It was highly appropriate that we participated in this year's Doors Open Day. As the RSNO prepares to move to its new premises next year this was the final opportunity for us to invite the public to our current home. The Orchestra has been at the Henry Wood Hall since 1977, and in that time many people have played a part in the history of the centre. To have former musicians, staff audience members young and young-at-heart, and those simply curious, was a pleasure. Once we're settled in our new home I'm sure we will once again participate in this worthwhile enterprise."
Ramshorn Theatre
Although having been temporarily re-opened by Stathclyde University for Glasgow Doors Open Day the Ramshorn has now closed its doors (although will be opening briefly for a show in October) for the foreseeable future. The historic former church, built in 1824 by Thomas Rickman is home to magnificent stained glass windows depicting the heraldry of Glasgow. Plans are currently unknown and there is hope that someone falls in love with this building to help save it.
Visitors Thoughts
Although the formal evaluation will not be complete until the end of the year, visitors have already shown great support and gratitude for the event on twitter & facebook:
Facebook
Darrel Hendrie Had a fantastic day yesterday massive thanks to all the organisers and volunteers. I didn't manage to get round everything I wanted this weekend, but I think I would need a week to do all of it! Can't wait till next year.
Kenny Cropper Exhausted after a fabulous weekend at Glasgow Doors Open, my feet are shot, my legs and back ache but it was well worth it! Many, many thanks to all those who gave their time, knowledge and passion so freely to make it such a wonderful event. Special mention to our host on the Echoes of Empire tour who was marvellous and has the most encyclopaedic knowledge of his subject and Glasgow's history and the wonderful girls at BBC Scotland who were so helpful and kind. Big thanks too, to our charming hostess from across the pond, Jade at The School of Art for a really interesting tour.
Raymond Suspect Device Mcilreavy See parts of Glasgow you don't usually see get access to buildings you wouldn't normally get access to. If you love Glasgow and want to explore this is a must . Doors open day is a great way to get to places you wouldn't normally get to
Twitter
Muriel Hanlon @murielmc28 Another great doors open weekend. Well done to @DoorsOpenDays @GlasgowDOD @GlasgowArch roll on 2014
Lady W @Madamafirefly @GlasgowDOD thank you for a wonderful weekend of poking about magnificent buildings pic.twitter.com/ISHNZRL1QN
Public have the opportunity for their photographs to be displayed at Glasgow Airport
Competitions for the festival are open until Monday 30th September. Inspired by Mackintosh helps visitors to share their experience through their photographs. In addition to this it also provides an opportunity for visitors to have their photographs printed and displayed within the Creative Mackintosh Festival and eventually in Glasgow Airport. This partnership has helped to open up the opportunity for any member of the public to represent their city to visitors from all parts of the World (entrants will also have the chance to win a variety of prizes such as Two return flights from Glasgow to Barcelona with Jet2.com)
Future opportunities
Glasgow Doors Open Day offers an opportunity to access a number of buildings throughout Glasgow that would not normally be on offer. Volunteers run the event and make it what it is. They discover secrets and stories from the past and share these with visitors helping the buildings come to life. Every year more and more people look to get involved so that they can also be part of the event and GBPT will be trying to develop these opportunities.
Every year the programme is limited to just 100 buildings and GBPT are not short of finding these. Organisations see the huge benefit of opening their doors to the public and raising awareness of what they are doing. The Pipe Factory, McLellan Galleries and Fairfield Shipyard Ofiices realize that public support is critical to ensure a sustainable future for their buildings and Doors Open Day is a great way to make buildings accessible to anyone.
There is an optimistic future ahead; Glasgow Doors Open Day's 25th Birthday in 2014 along with the new focus year's of 2016 – Year of Innovation, Architecture and Design & 2017 – Year of History, Heritage and Archaeology. GBPT are positive that they can enhance the already popular festival and develop further to ensure that everyone is able to get involved in their built heritage in a fun way. Visitors have been encourage to complete the visitor surveys to ensure that the development of the festival is towards the demands of the public. Glasgow Doors Open Day is an event for the city and will continue to encourage the celebrating and learning of Glasgow's rich built heritage.
Doors Open Days 2013 Buildings – list : external link
www.glasgowdoorsopenday.com
Glasgow's Doors are Officially Opened!



photo from GBPT
Doors Open Days Glasgow 2013
Doors Open Days 2013 Glasgow : further information incl links + images
Glasgow Walking Tours – run by Glasgow Architecture
Doors Open Days Glasgow
Doors Open Days Glasgow
Organiser: Glasgow Building Preservation Trust
Address: Glasgow Building Preservation Trust, Room 16 Wellpark Enterprise Centre, 120 Sydney Street, Glasgow, G31 1JF
Tel: 0141 554 4411
Email: [email protected]
Website: http://www.glasgowdoorsopenday.com
Historic Glasgow: best Strathclyde buildings of the past
Doors Open Days Glasgow Archive
Doors Open Day Glasgow 2006
GBPT Development Director – Neil Baxter
Doors Open Day Glasgow Tours – 2006 part a
Doors Open Days Glasgow Tours – 2006 part b
Doors Open Day Glasgow – Website: www.gbpt.org
Burrell Collection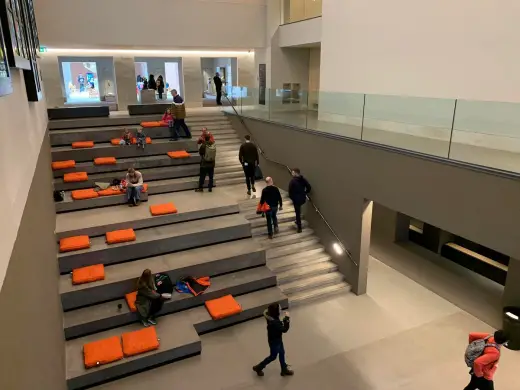 photograph © Adrian Welch
Burrell Museum
Comments / photos for the Doors Open Day Glasgow 2013 Architecture page welcome
Website: www.doorsopendays.org.uk