Doors Open Day, Glasgow, List, Scottish Architecture Event, Architects, Location
Doors Open Day 2014 Glasgow
DOD : Access to New + Old Buildings in Strathclyde, western Scotland
–
Doors Open Days Glasgow 2014
Glasgow begins plans for its 25th annual event – Appeal for Participants
Glasgow Doors Open Day had another successful year in 2013 with the evaluation proving the need for the built heritage festival. Plans are now underway to organise the 25th annual event on 20th & 21st September 2014. Glasgow Building Preservation Trust, the organisers of the festival, are appealing for any interested participants to get involved.
Plans for 25th Annual Event
Plans for the 25th event to take place on 20th & 21st September 2014 are underway. The organisers, Glasgow Building Preservation Trustt are already looking for new participants.
Appeal for Participants
Every year the programme is made up of individuals and organisations that take part voluntarily, giving up their time to open their building, organise a walking tour or arrange a special event. The programme is being devised now and GBPT would like to make a call out for potential participants. If you have an interesting building that you would like to open, have knowledge on a particular area that you would like to share either via a tour (walking, cycling, bus, boat) or a talk, or if you have an idea for an event that helps to raise awareness of Glasgow's Built Heritage – Get in Touch Now. Over the next month expressions of interest are requested to be sent to Ruth Morris, 0141 554 4411 [email protected] for consideration into the programme.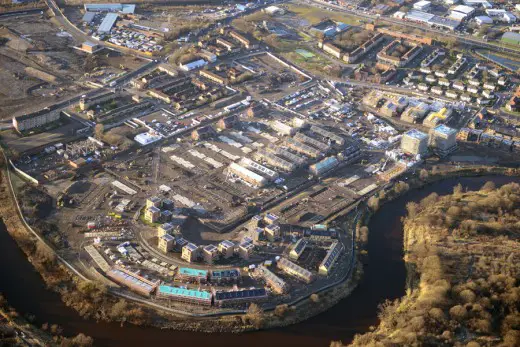 The benefits of being involved in the event are widespread for each individual;
• Be part of Glasgow's Built Heritage Festival (a regional finalist at the Scottish Thistle Awards 2013 for Best Cultural Event)
• Be part of a legacy 2014 project
• Support community engagement, ownership and belonging
• Promote public awareness of architecture & built heritage
• Association with a strong and well respected brand with key publicising benefits – print, web & e-marketing is very successful
• Share your passion and/or building with others
Expressions of interest should be received by the end of February.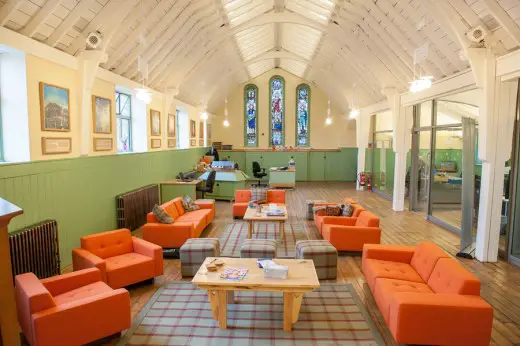 Full details of the principal requirements and how you can be involved in the event can be found here: http://glasgowdoorsopenday.com/be-involved/become-a-participant/
photo : A McAteer
2013 Evaluation
Glasgow Doors Open Day 2013 proved to be a successful year with 69,079 combined visits to the 176 buildings & events. Glasgow Building Preservation Trust are delighted at the response from the event. The festival started on Monday 16th September with talks and tours and continued to Sunday 22nd September with the weekend seeing the opening of 100 buildings. Throughout the city cultural enthusiasts, heritage buffs and generally intrigued individuals ventured out and explored.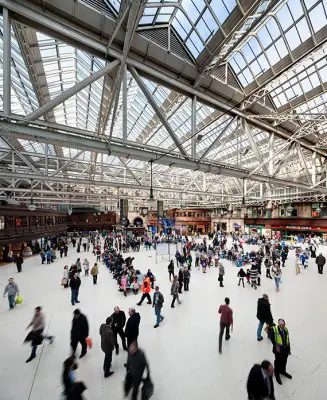 The evaluation of the event has shown how much the festival is loved and cherished by Glaswegians. It is this fact that makes it so special and unique. The effects Doors Open Day has on the people involved are widespread with stories from many telling of their memories that have been created or reignited with a connection to Glasgow's Built Heritage:
• 3 generations of the artchitect JJ Burnet's Family revisited his masterpieces
• reuniting of friends of 40 years from the Railways
• hearing stories from people brought up in Easterhouse in the 1960s and discovering how it has changed
• discovering photos of ancestors in Glasgow Police archives
• engaging with new visitors that had been brought along due to DOD
• rekindling happy childhood memories
• seeing people get on the bus for a journey and leaving with a smile on their faces
• couples revisiting a building they were married in some 20 years ago before it became derelict
• hearing stories that could never be found in a book
• hearing people praise the project to volunteers and seeing the pride they took in showing off all they had worked for
• rounds of applause at the ends of each of the tours
• being part of a "granny" book a lady is writing for her children so they can read all about the past and the area she was brought up in
• meeting other people who love looking at our city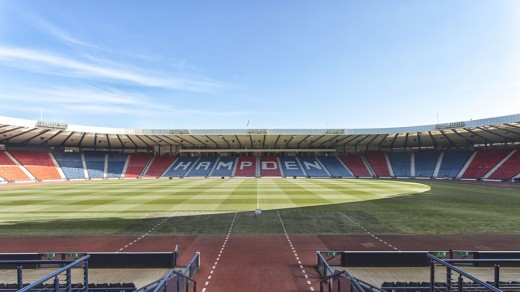 photo : Ross Campbell
Visitor Comments
I would like to thank all the volunteers. Their knowledge and enthusiasm about the subject helps makes each event interesting and fun with their typical Glasgow humour.
GREAT event!! Really enjoyed myself, attended two years ago and built my travel plans from the US around this years' event. Will definitely be back!
Extremely useful to gain a quick insight of other religions/cultures.
I really enjoyed this event, I learned new things and had new experiences and I was able to do this even though I have very little money.
This is a great way to promote towns & cities in Scotland. All 4 of us nosey people attended and where so impressed. We are planning on visiting more next month both in the city & neighbouring areas based on this weekends experiences.
It really is a fantastic opportunity for the public to see buildings we don't normally get to see, and long may it continue.
The competition inspired me to have a great day visiting a number of Mackintosh buildings, an excellent opportunity both to see interesting buildings, and more importantly to meet the many friendly people who are involved.
Brilliant event and makes me appreciate my city even more.
Best thing I've done in the 4 years I have lived in Glasgow!
My memory is weakening but sure I had more reminiscences today. Thank you so much, very nostalgic. Your knowledge on your subject is verily encyclopaedic. Very glad we came along.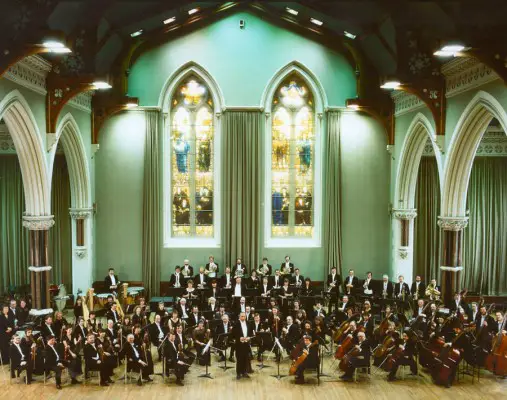 Key Facts & Figures from 2013
• 69,079 visits
• 16,447 unique visitors
• 23 NEW buildings
• Just under a third of visitors were NEW to Glasgow Doors Open Day
• 37,512 unique visits were made to the website in August & September
• 99% of visitors rated the visit as excellent or good and agree that Glasgow Doors Open Day should always be part of Glasgow's annual calendar of events. (we think so too)
• Almost all visitors agree that Doors Open Day gives you pride in your area, helps to bring communities together and that their experience has enhanced their images of Scotland as a place to live and a visitor destination
• The average spend per person is £22.90
• Although Glasgow Doors Open Day does not directly aim to bring a positive economic impact, as a by product of the festival it brought a direct economic impact of £266,413 to Glasgow
• Facebook likes and Twitter followers doubled with 1k+ comments and 600+ mentions
• Just under half of visitors are from outwith Glasgow
• 1,376 people contributed 11,874 hours to making the event a success
• The economic value of volunteering is £96,019
• 24 articles in print
• There were almost 14,000 views of the Glasgow Central Station webpage (with just 100 places available)
• Almost all participants agree their event has been a success, that Doors Open Day acts as a marketing opportunity, helps raise awareness of their organisation and they are likely to recommend taking part in Doors Open Day to another organise
• The first Doors Open Day Awards for Excellence were launched, championing the efforts that were made towards the event.
The evaluation report is available here.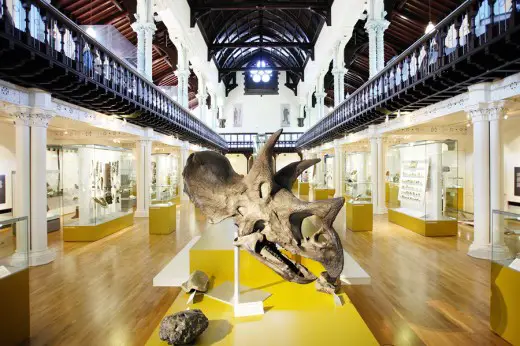 GBPT need your help to make the 2014 event one to remember. Participate.
www.glasgowdoorsopenday.com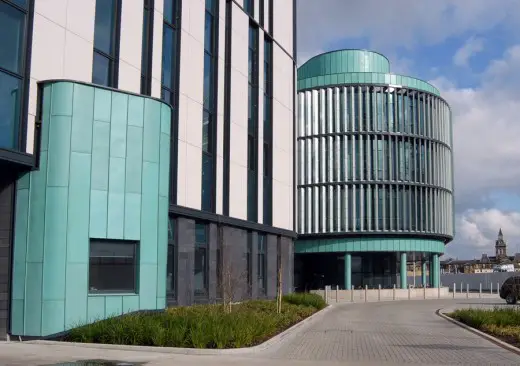 Press Toolkit
For images, logos and more information please download our Press Toolkit
Facts & Figures
Glasgow is the one of the largest Doors Open Day in Scotland.
Over 69,000 recorded visits were made in 2013, with 16,447 unique visits.
In 2013 1,376 people worked 11,874 hours on the event most of whom were volunteers.
In 2013 there was a direct economic impact of £266,413 for Glasgow.
2014 will be the 25th annual Glasgow Doors Open Day.
Glasgow Doors Open Day will take place on 20th & 21st September 2014.
More details in 2013 Evaluation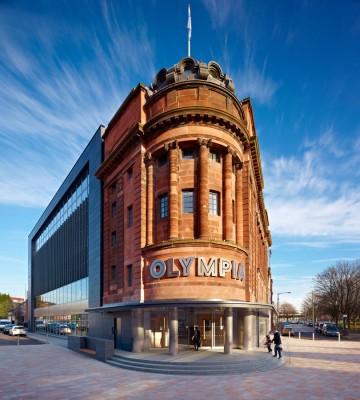 photo : Andrew Lee
Scotland
Doors Open Days® is coordinated nationally by the Scottish Civic Trust. It runs throughout Scotland every September as part of European Heritage Days. For more information see www.doorsopendays.org.uk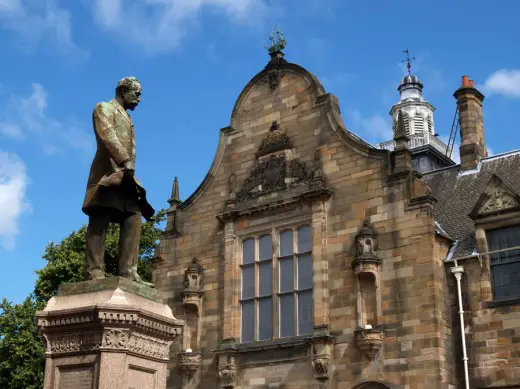 Background
Glasgow Doors Open Day is a free festival that will take place 20th & 21st September 2014
Doors Open Days first took place in Glasgow and Ayr in 1990 where it formed part of the European City of Culture celebrations. This fantastic FREE event is Glasgow's way of celebrating its buildings, its streets, its parks and its people – in short, itself! Held on the third weekend in September each year, there are tours, walks, talks, seminars and exhibitions in addition to more than 100 buildings being open to visitors to come and 'get to know' Glasgow. This Built Heritage Festival provides a chance for Glaswegians to become 'tourists' in their own city for a day. More information can be found at www.glasgowdoorsopenday.com
Coordinated by Glasgow Building Preservation Trust, a charity that focuses on saving our built heritage by establishing new uses for and restoring much loved old buildings.
Glasgow Doors Open Day is funded largely by Glasgow City Council and sponsored by a number of other organisations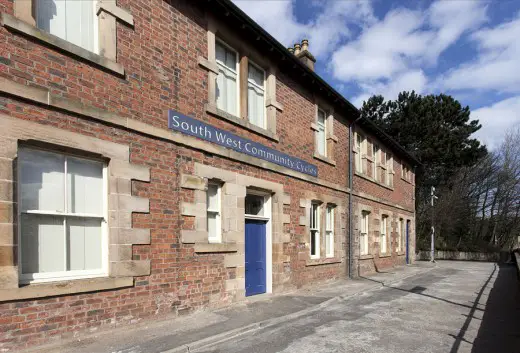 photo : Ross Campbell
Glasgow
Glasgow's Doors Open Day is coordinated and organised by Glasgow Building Preservation Trust.
For more information see: www.glasgowdoorsopenday.com
Lord Provost with the key to Glasgow ; Lord Provost with GBPT & SCT ; Lord Provost Welcomes the City in:



photo from GBPT
Doors Open Days 2013 Glasgow : further information incl links + images
Highlights
82 of the 100 buildings do not require you to pre-book before visiting. Some of the highlights this year will include:
Henry Wood Hall, RSNO Centre
The Olympia
Pollokshaws West Railway Station
The Glad Cafe
Wise Group Head Office, formerly Our Lady and St Francis's Secondary School
Lord Provost gives a tour at the Doors to the City Chambers:


photo from GBPT
There's many walks & tours taking place with most fully booked although still some places and some that you do not need to book for (Route 75, Special City Centre Sightseeing Bus Tour and Historic Guided Tour of Dennistoun). The best way to find those with spaces, is to go to the Booking Page of the website.
Doors Open Days 2013 : news from 26 Sep 2013
Doors Open Days 2013 Buildings – list : external link
Glasgow Walking Tours – run by Glasgow Architecture
Doors Open Days Glasgow
Doors Open Days Glasgow
Organiser: Glasgow Building Preservation Trust
Address: Glasgow Building Preservation Trust, Room 16 Wellpark Enterprise Centre, 120 Sydney Street, Glasgow, G31 1JF
Tel: 0141 554 4411
Email: [email protected]
Website: http://www.glasgowdoorsopenday.com
Historic Glasgow: best Strathclyde buildings of the past
Doors Open Days Glasgow Archive
Doors Open Day Glasgow 2006
GBPT Development Director – Neil Baxter
Doors Open Day Glasgow Tours – 2006 part a
Doors Open Days Glasgow Tours – 2006 part b
Doors Open Day Glasgow – Website: www.gbpt.org
UK
Glasgow School of Art



photo © Adrian Welch
Comments / photos for the Doors Open Day Glasgow 2014 Architecture page welcome
Doors Open Day Glasgow 2014 Building – page
Website: www.doorsopendays.org.uk