Different Benefits Of A Solution Dyed Nylon Carpet Tips, Building Design, Property
Different Benefits Of A Solution Dyed Nylon Carpet
9 Dec 2020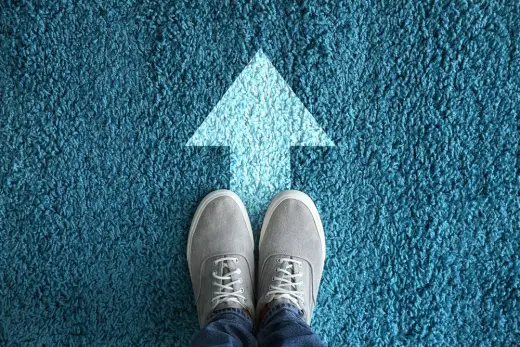 Whether you're a homeowner or business owner, using carpets for your property or building is extremely essential. It comes with a variety of purposes, such as making any type of flooring more comfortable to sit on, insulating a person's feet from a cold concrete floor or tiles, and adding decoration to your room.
Solution Dyed Nylon Carpet Guide
However, with a variety of carpet styles to choose from, buying the right one for your property is never an easy task, especially when making property renovations. This is where a solution dyed nylon carpet comes into play. This type of carpet is ideal for any area in your home or office because of its exceptional quality. That's primarily because of the pre-dyeing process involved, wherein the fibre is dyed using molten nylon polymer, thereby allowing the colour to stay in the fibre permanently.
Here are the different benefits of a solution dyed nylon carpet:
Stain, Soil, Mould, And Mildew Resistant
A huge benefit of using a solution dyed nylon carpet for your home or office space is its ability to resist stains, soil, mould, and mildew. That's thanks to this carpet's flexible fibre, which is nonporous and synthetic in nature.
Thus, despite of having to deal with high traffic and plenty of spills and dirt, you have nothing to worry. Because of this, you can save some money on your monthly cleaning costs in the long run.
Durable
Just like other floor coverings used in both residential and commercial properties, using a solution dyed nylon carpet can be a great investment. Apart from resisting stains, soil, and other elements, it can also prevent any form of damage and wear and tear.
Typically, the harsh cleaning chemicals used in cleaning carpets can destroy their colour, making them look old and damaged. This is one of the reasons why you should consider buying a solution dyed nylon carpet for your personal or business spaces. The solution used in the dye of this carpet makes it durable and safe from any damage.
UV-Resistant
While most traditional carpets' colours fade in the sun, a solution dyed nylon carpet is UV-resistant. Hence, if you're living in a place with too much exposure to harsh ultraviolet light, you can consider it as your carpet of choice. Even if you're sitting beside your north-facing picture window, there's nothing to worry because the vibrant colour of your solution dyed nylon carpet will not fade easily, making it a long-term investment.
Comes With Fire-Retardant Qualities
Whether you're a residential or commercial property owner, it's important to keep your property from potential fire hazards. This is where a solution dyed nylon carpet becomes beneficial due to its fire-retardant qualities.
Even if the carpet comes in contact with flames, you don't need to worry because it can burn slowly and can self-extinguish the fire. As such, it can be a great choice for floor coverings, especially if your home or office is located in an area where fire hazards are prevalent.
Provides Comfort
Having a solution dyed nylon carpet as a floor covering is important as it offers optimum comfort at the end of the day. Your family or business clients in the office will appreciate walking on a carpet that's comfortable and is of excellent quality. It may be a small thing, but buying this type of carpet can also be an excellent idea to improve the overall appearance and cleanliness of your place.
Comes In A Variety Of Styles, Colours, And A Reassuring Set Of Warranties
Due to the exceptional qualities of solution dyed nylon carpets, many people and business industries prefer these synthetic floor coverings. Hence, plenty of carpet manufacturers start producing these products, which means you'll not be restricted as to the number of choices you'll have. This means you can explore on a wide range of options based on colours and styles; therefore, you'll surely find one that would suit your needs and preferences.
In addition to a variety of choices, these carpets also come with a reassuring set of warranties. Because of their attractive features, many manufacturers and retailers aren't afraid to offer the best warranty deals you can ever imagine.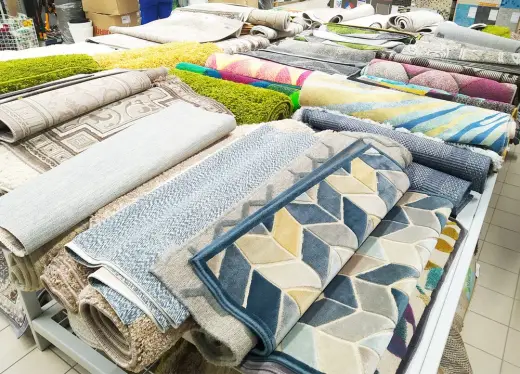 Different Benefits Of A Solution Dyed Nylon Carpet – Bottom Line<
Overall, a solution dyed nylon carpet can be an ideal choice for both residential and commercial properties. Thus, if you want to invest in a great floor covering, keep these benefits in mind and you'll certainly get the most out of this significant investment. Remember, carpets play an essential role in your home or office, so you should be careful in making a sound buying decision to avoid any hitch along the way.
Comments / photos for the Different Benefits Of A Solution Dyed Nylon Carpet Advice – page welcome
Glasgow Buildings
Glasgow Buildings Selection