Glasgow Classical architecture style, Scotland buildings, Merchant City built environment
Classical Architecture – Loved by Glasgow and Beyond
16 December 2019
Stepping into the Merchant City district of Glasgow will show you some of the best classical architecture in Scotland. This style of architecture is so loved in Glasgow that it can be found in many places around the city and not just in this one district. Let's take a closer look at the popularity of this architectural style and its history in this city.
What is Classical Architecture?
You can find classical architecture in many cities throughout Europe. This style of building is heavily influenced by Roman and Greek styles and usually features columns and decorative elements. It is a very beautiful and distinctive style of architecture which still stands out; especially if it is featured amongst more modern buildings.
In Glasgow, many of the classical buildings were constructed by Alexander "Greek" Thompson. Though he received little praise outside of Glasgow during his lifetime, he has since been described as one of the greatest Western architects of his era.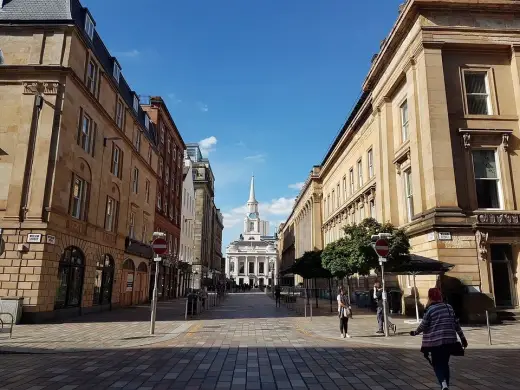 Classical Buildings of Glasgow
Thompson was responsible for some of the most beautiful and recognisable buildings of Glasgow. His Egyptian Halls are a standout feature of Union Street and are loved by many people in the city. Other famous building of his include the St Vincent Street Free Church, Holmwood House in Cathcart, and the Great Western Terrace.
While some of his buildings have fallen into decay or misuse, they still remain key parts of the Glasgow skyline. Together with Charles Rennie Mackintosh, he is one of the most influential architects Glasgow has ever produced.
Classicism Abroad
This style of architecture is, of course, not unique to Scotland. Travel to any country in Europe and even to parts of the Americas and you will see buildings which draw inspiration from this art style. Even a famed building like the White House has some aspects of classicism in its design.
Classicism has also seeped through into other more modern buildings. Take, for example, the casino of Caesars Palace in Las Vegas. While many people prefer to play online at the best PayPal casinos, there are those who still want to make the pilgrimage to see this magnificent casino. Though it was built in 1966, long after Classicism had swept through Scotland, you can still see the influence this style had and the joint ancestor they both share.
Another great place to see classical architecture is often Germany. From museums to official city buildings, there are plenty of beautiful buildings throughout this country which a lover of classical architecture could admire.
Classical Architecture in Glasgow Summary
Classical architecture is stunning to behold. There is little wonder that it has remained as popular as it has throughout the years. No matter where you go in the Western world, it is nearly impossible to not find a building which has been touched by it.
Here in Glasgow, it has helped to form the character of much of the city. Together with the sandstone tenements and gothic spires of beloved buildings like the university, the classical designs of Alexander Thompson have helped to give Glasgow a firm architectural identity.
Comments on the Classical Architecture – Loved by Glasgow and Beyond article welcome
Glasgow Architecture
Major Strathclyde Building Designs – selection:
Historic Glasgow : best Glasgow architecture of the past
Burrell Museum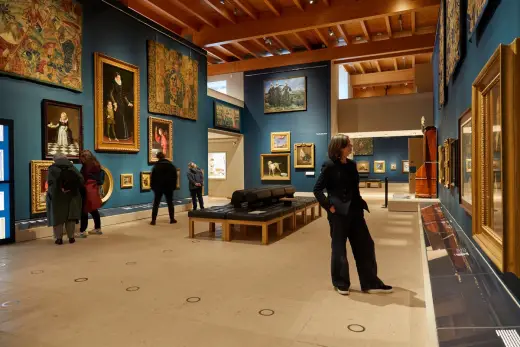 photo © Janie Airey Art Fund 2023
Burrell Museum
Comments / photos for the Classical Architecture – Loved by Glasgow and Beyond page welcome