Space Utilisation, Everything You Need To Know About Space Planning, Property, Building
Space Utilisation, Everything You Need To Know About Space Planning
22 January 2020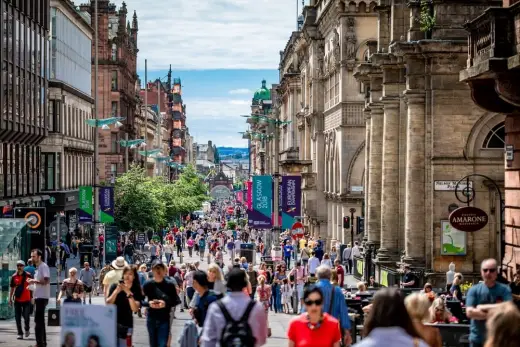 If you're unfamiliar with the ins and outs of office refurbishment, particularly the lingo used, you may find yourself asking: what is space utilisation? That's why we're here – to explain exactly what space utilisation is, when considered in an office workspace context, and to elaborate on how it can actually benefit your company.
As one of the most expensive outgoings any company with office spaces will spend, making the most out of your office's physical space is crucial. Read on to find out more about space utilisation…
What is Space Utilisation?
Space utilisation is the process within which specialists endeavour to ensure that every single square foot of your office building is being utilised to its maximum potential. While this may sound like simply cramming as much as you possibly can into one area, that's not what space utilisation is about. The process also takes employee wellbeing into consideration, evaluating how much space the workforce needs in order to actually perform at their best.
Space utilisation is a great tool if you find that your workspace just isn't being used effectively. It has the ability to completely transform your working environment when done right, so it's important not to overlook this crucial step in achieving an extremely efficient office workspace.
Considering How Employees Interact with Space
Space utilisation doesn't just pluck solutions out of thin air. During the space utilisation process, your office workspace will first be monitored by specialists. This enables them to determine which areas are operating at full efficiency, and which areas are not being fully utilised. This stage of space utilisation looks at staff occupancy of each area, the frequency of visits to an area, which are the peak usage times, and which areas staff actually gravitate towards more.
After examining the results of their findings, space utilisation specialists will be able to determine which changes should be implemented in order for your office workspace to become a more effective place.
Thinking About Agile Environments
Agile environments are the latest trend in office management techniques, and it looks like it's a trend that'll be here to stay. Agile working is basically restructuring your office in order to develop a system of working where employees can complete tasks without being restricted by the limits of time or physical space. It aims to allow employees to work from wherever they like, whenever they like, ultimately allowing them to have an improved work life balance and take greater control over their career. It also has multiple benefits for the business.
Employees can choose to work when they are more productive, generating more successful outcomes for the company. Money is saved on employee sick days and employee retention levels are heightened, as they become more engaged with their roles and appreciate how their wellbeing is cared for by the company.
Improving Employee Experience
Space utilisation has the added benefit of improving overall employee experience. Being limited to small, cramped spaces can have a very detrimental impact on relationships with co-workers, so ensuring that everyone has the personal space to work within is a huge positive for them.
Hot desking can be beneficial here, as statistics show that the majority of employees in offices are not seated at their desks at any one given time. This can also be taken a step further, and involve more elements of agile working, too. Incorporating a mixture of both collaborative and individual working spaces also allows employees to delve into whichever area they like, whenever it suits the task they're working on. This gives them better mobility within the office, as well as enhancing the feel of community and nurturing a positive company culture amongst employees.
Conserving Expenses and Energy
Space utilisation saves your business money in the long run, particularly where agile working and hot desking are involved. It allows you to pay less for a smaller space within which your employees can conduct the same quality of work, saving you money that can be cleverly re-invested elsewhere. It also reduces energy costs. If the space utilisation specialists notice that a space simply isn't used at a particular time, the lighting and technology within that area can be switched off. This also has great benefits for the environment, too.
Alternatively, it also saves human energy. The efforts made in commuting to work can be taxing on the workforce, so they actually arrive at work feeling disgruntled already. By reducing the need to commute to the office, employees will have extra time and energy to invest into their projects.
Futureproofing Your Office Workspace
How to futureproof the office is a big question for many businesses out there, and there's not always a simple answer. In addition to this, every company is different, so it can be hard to predict exactly how your office can be refurbished in a way that incorporates its future requirements, too.
Space utilisation is a great idea when it comes to futureproofing the office. It can help you devise innovative, space saving solutions that will allow you to continue to use your office workspace in an efficient manner, despite possible expansion and growth. For example, modular furniture can be shifted and adapted to suit various needs, while futuristic storage solutions utilise the spaces you never even thought you had.
All in all, space utilisation is a great way to advance your office workspace's capabilities and ensure that every penny is being well spent.
What is Space Utilisation?
Space utilisation is where specialists review how your space is being used by employees and implement new strategies and ways to ensure that each inch is being used in an efficient manner.
Considering How Employees Interact with Space
Your office workspace and how employees interact with it is scrutinised by the space utilisation experts, as they can then determine which areas are successful or unsuccessful.
Thinking About Agile Environments
Agile environments allow your employees to work from anywhere, at any time. This reduces the need for extra physical space, and also ensures that your office space is utilised to its full potential at all times.
Improving Employee Experience
Employees revel in the appreciation for their wellbeing and personal space, while having the freedom to work from anywhere improves their work life balance.
Conserving Expenses and Energy
Reducing the costs spent on spaces that aren't actually being used is key, while energy – even human energy – is saved, allowing employees to perform well.
Futureproofing Your Office Workspace
Specialists can help identify the ways in which you can futureproof your workspace, ensuring it remains suitable for the years to come.
If you've been intrigued by this article and want to know more about how we can ensure all of your office workspaces are being utilised effectively, get in touch with us today at www.officeworkspace.com
Comments on the Space Utilisation, Everything You Need To Know About Space Planning article welcome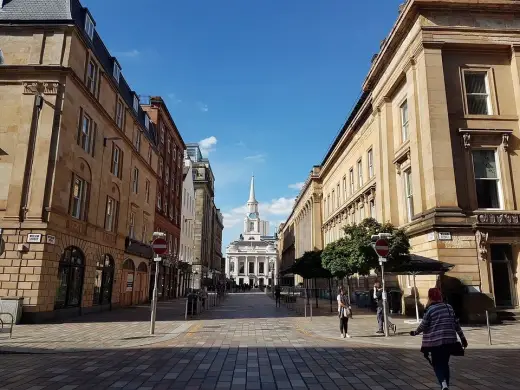 Major Scottish Buildings
Key Buildings in Scotland Articles – architectural selection below:
Historic Glasgow : best Glasgow architecture of the past
Comments / photos for the Space Utilisation, Everything You Need To Know About Space Planning page welcome