Bidet buyers guide for people on the fence, Bathroom sanitaryware tips
A Bidet Buyer's Guide for People Who Are on the Fence
11 April 2022
Ever since the recent toilet paper shortage, bidets have been a trending item, and for good reason. Rather than relying on TP to be in stock, all you need is water to get the job done. However, there's more to bidets than simply a stream of water. For this reason, people who are interested in owning one may find them intimidating at first.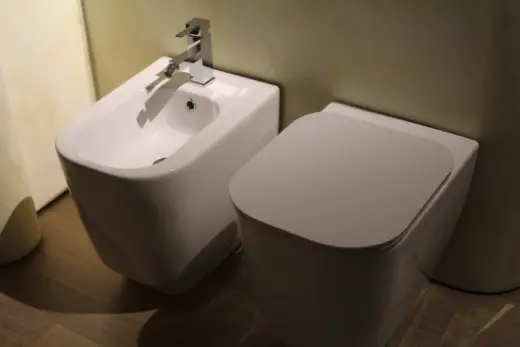 With that being said, this bidet buyer's guide is perfect for people who are on the fence. The following points will help you to establish an informed opinion. By the end, you'll know for sure whether owning one is right for you or not.
What is a bidet?
For starters, what is a bidet? Essentially, it's a device that uses a stream of water to clean your bottom or lady parts after using the toilet. In today's world, there are plenty of bidets to choose from, ranging from handheld sprayers to toilets with built-in bidets. And this is where things can get confusing.
Since the different types range greatly in price, it can be difficult to choose a model for the first time. Generally, handheld sprayers are the most affordable option, while toilets with built-in bidets are the most costly.
Yet, while there are many varieties, they all serve the same purpose, and that is to clean you up after you go.
Will you be able to eliminate toilet paper altogether?
Now, this is where things get interesting. The whole point of owning a bidet is to skip over using toilet paper altogether, right? Well, it's not always that easy. Because of this, people who usually use a lot of toilet paper may find it more difficult to get a complete clean.
First-time owners may want to steer clear of non-electric bidet seats and lesser-known brands. With these types, you're more likely to still have to do a wipe or two to get completely clean. Now, on the other hand, a handheld sprayer is the most affordable option that consistently delivers a complete clean.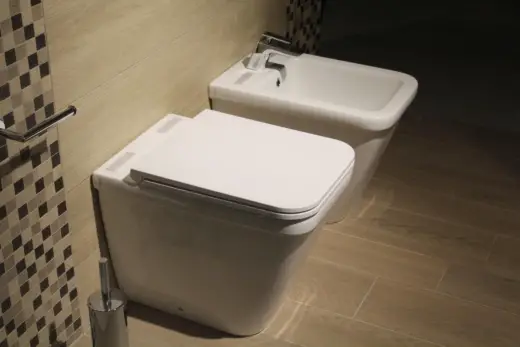 If you've never seen a handheld sprayer, it's very similar to what you've seen used as a kitchen sink sprayer. Only that this variety hangs from your toilet and cleans your rear. With this type of bidet, you're able to direct the stream and ensure you get enough pressure to eliminate the need for toilet paper.
After that, a good bidet seat like a Toto Washlet model is likely to give you enough oomph to eliminate toilet paper. Brands such as Toto, Kohler, Brondell, and American Standard manufacture the top bidet seats on the market.
The bottom line is that to eliminate the need for TP, it's best to choose a sprayer or a reliable seat brand.
What about luxury features?
Beyond cleaning your rear or lady parts, a bidet also brings additional luxury features to the table. However, these features are mostly reserved for electric seats and toilet combo models. Thus, to get luxury features, you will need to be able to plug in your bidet to a nearby outlet.
As for the features themselves, there are plenty to choose from. For starters, a heated seat, air dryer, and deodorizer are commonly found on high-end seats. Plus, the highest-end models may even feature auto-open lids that use motion detection.
For people who plan to share their bidets, there are models that allow you to save user settings for a certain number of users. This way, you don't have to input your preferred setting each time you sit down. Regarding the controls, there are models with control panels on the side of the seat and models with remotes.
The key here is to consider the specifications for each model to get an idea of all the luxury features that are included. Typically, as you move up the ladder in the feature department, the price will rise accordingly.
How much do bidets cost?
Bidets can cost from as little as under $20 to over $1,000 for luxury seats. Then, there are the toilet-bidet combos that can cost thousands. As a first-time user, it's best to stick with a sprayer or an economical electric seat from a reputable brand.
By doing this, you'll give yourself the chance to see whether the bidet lifestyle is right for you. Then, once you know for sure, there's always the option to upgrade your arrangement later. And this route is surely better than spending $1,000 on a seat only to find out that you prefer toilet paper.
Is it hard to install a bidet?
In most cases, people who are somewhat handy with no plumbing experience can install a bidet. The most important step is to ensure compatibility with your current toilet first. This can be done by taking measurements or contacting the manufacturer directly.
In most cases, people with elongated toilets will find that bidets are nearly universal. As for people with one-piece toilets and round toilets, finding a suitable bidet can be harder. For people in this category, it's even more important to take measurements and contact the manufacturer.
Depending on the type of bidet you choose, installing it can be as easy as removing your old seat and replacing it with your new one. Then, simply plug it in and set it up according to the instructions. For sprayers, most models include the parts you need to install them.
One challenge you might face is not having an outlet within reach of the cord. If you fall into this category, it's best to have an electrician install a nearby GFCI outlet.
Final Considerations
Ultimately, matching your budget to the right bidet is one of the most important steps. Since this is your first bidet, it's best to stick with a sprayer or an entry seat from a reputable brand.
Plus, there may be some trial & error involved at first to find the settings that complete the job. So hang in there if you're not getting the results you want from the start. Because chances are that once you realize that you don't need toilet paper, you'll never look back.
Comments on this Bidet buyers guide for people on the fence article are welcome
Property Designs
Glasgow Architecture Designs – architectural selection below:
50 Bothwell Street Office News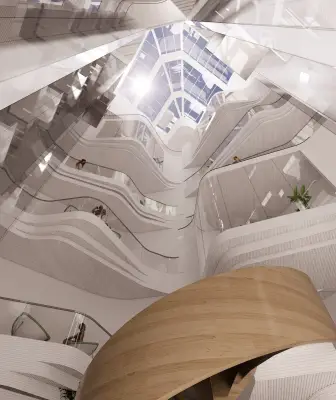 image courtesy of architects practice
50 Bothwell Street Office Redevelopment
Comments / photos for the Bidet buyers guide for people on the fence advice page welcome