Benefits of timber frame houses tips, Property building work advice, Construction H&S guide
Benefits of Timber Frame Houses
22 February 2022
It might be difficult to choose the appropriate building style for your new house or business complex. Each construction method has advantages and disadvantages. Other buildings cannot compete with the benefits of wood framing. A robust and dependable timber frame might be your best choice when it comes to your home.
For those who don't know, a timber frame is made out of wooden frames and bars connected by a sheathing board to provide structural support. This results in a timber home with a frame structure made up of huge posts and beams connected with bolts. Let's have a look at some of the benefits of developing a timber frame house or business structure –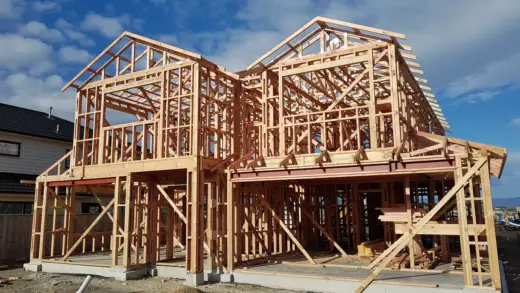 Easy to Maintain
Timber frame homes have a level of durability that is unrivalled by conventional construction. The natural movement of your foundation can create fractures or other damage to brick or other stiff materials. Timbers can stretch slightly without losing strength, which means that movements in your foundation will not reduce the stability of your structure and will require very little maintenance.
As long as you get high-quality timbers from good Timber Frame Suppliers, they will survive as long as feasible. Certain varieties of wood and well-built timber constructions can persist for millennia. Along with this feature, it is quite simple and inexpensive to maintain. Whether you want to alter its colour or add a layer of protection, you can do it swiftly and effortlessly.
Great Insulation
Timbers work great as natural insulators. When put on your windows, doors, and floors, they assist to control the temperature of your house. Though, heat isn't the only thing that a timber frame house insulates. Timber frame houses are also amazing as sound insulators. Timber frame party walls have traditionally provided outstanding acoustic performance. Two walls with small gaps in between create somewhat of a void that prevents sound travel. Because of this benefit, twin leaf party walls are now frequently utilized in different industries. Insulation and plasterboard are used in association with this gap to absorb sound even more.
Energy and Cost-Efficient
As timber frameworks as good heat insulators, they can save you a lot. Whether it is summer or winter, insulation means that you won't have to do much to regulate the temperature as you would need in other houses. As a result, they minimize power consumption for heating and cooling, increasing the overall energy efficiency of your home.
This in turn saves you a lot in terms of cost. However, that's not the only way timber houses save your money. Timber frame construction ensures a speedier building time, needing fewer on-site labour days and shorter total construction duration.
Other Benefits
There are a lot of other benefits of choosing timber frame houses. For example, you can have the opportunity to choose from a variety of options.  You may select anything suitable for your house building depending on its size, shape, colour, texture, style, and design. Also, timber frame houses are more eco-friendly than any brick-and-mortar houses out there. I already mentioned how energy efficient they can be.
Moreover, Timber is the most environmentally friendly building material since it has the lowest embodied CO2 of any construction material, whilst being organic, non-toxic, and naturally renewable. According to research, even imported lumber has a substantially smaller carbon impact than other popular building technologies.
A timber-framed house can also be a home for pest infestation. If that happens, you'll need expert pest control services; if you're located in the North of England, talk to a professional. The Busters Group is a team of professionals that do both residential and commercial pest control in Manchester. With years of industry experience, you can be sure that your infestation will be sorted quickly and efficiently.
These are some of the benefits of choosing timber over other building materials.  Let us all opt-out for timber and help save the world while enjoying all of these benefits alongside. It's a win-win for all.
Comments on this benefits of timber frame houses article are welcome.
Glasgow Building Designs
Glasgow Architecture Designs – architectural selection below:
50 Bothwell Street Office News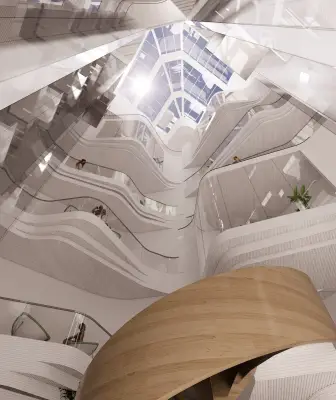 image courtesy of architects practice
50 Bothwell Street Office Redevelopment
Comments / photos for the Benefits of timber frame houses advice page welcome