10 tips for aspiring architects and designers guide, Architecture design style help, Freelance writing jobs<
10 Tips for Aspiring Architects and Designers
1 Dec 2020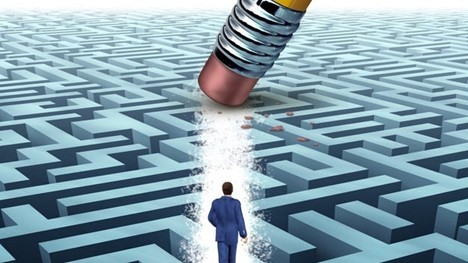 Living the architect life in school can be fun and stressful. But even more stressful is the switch from school to real life. At this point, you might start questioning your passion for architecture and try to apply for freelance writing jobs.
You don't have to give up that easily, though. Architecture can be rewarding and fun. We have compiled some of the best advice for you as an aspiring architect or designer. You would find it easier on your path if you can follow these tips. Let's dive into it!
10 Tips for Aspiring Architects and Designers Listed
Start Early
You don't have to wait until you are done with your education to start interning. Start your IDP as soon as possible. You can start immediately after high school graduation. If you have your IDP settled, it would be easier to get licensed after your college education. The internship would also help you know more about the profession.
Have Goals
Everyone is unique. Know where you want to reach in your career path and work towards it with each design. Find that part that you are passionate about and work at it. These goals will help you make accurate career decisions. You would know whether to stay or leave a firm, for instance.
Be Optimistic
It is easy to get weighed down by pressures from different quarters as an aspiring architect or designer. No one wants to work with that grumpy intern. Find things that make you happy and inspired. More people and opportunities will open up to you if you have a good disposition.
Meet People
Architecture and design is a service industry. It would help if you had a strong network of people. Join the AIA in your city. You should also not burn bridges. If you leave an organization, do so on good terms. The architectural world is relatively small. It will only affect your reputation.
Mentor and Be Mentored
It would be best if you had a mentor. There is someone who has reached the heights you want to reach. Look for this person in the form you work and outside. A mentor will teach you to avoid some mistakes. As you get taught, you should also share your wisdom with those coming behind. It could be with high school graduates. Tell them about the profession and share life's lessons.
Ask! (Voice Out)
You won't get anything in this profession if you don't ask for it. Do you want a salary raise? Ask for it! Do you want to try your hands on a design project? Ask! Let your colleagues and superiors know what you think in the most polite way possible. Give valuable insights into projects. You will get what you want and the recognition you need if you voice out.
Know the Tech
Start learning the technology used in architecture and design from school, and don't stop improving your skills after. Always stay on top of the latest technology. Learn Revit, MicroStation, ArchiCAD, Vectorwork, and BIM. Become proficient in the use of these tools and apply the knowledge at your firm.
Be a Part of your Community
Not everyone in your community can afford the services of an architect. Only an estimated 2% can. But, if you are not part of the lives of 98%, you might never get to meet the 2%. Get involved in community projects, organize one (if you can), and show up at community events. Ensure that your impact is felt.
Specialize and Become Indispensable
If you want to become indispensable in your firm, find an area of interest you love, and specialize in it. Do all that you can to master that aspect. Before you know it, your firm won't want to let you go because of your expertise.
Have Fun!
It is easy to get caught up in the architectural industry's consuming seriousness and work yourself to the bone. Don't lose sight of the fact that you choose this profession because you loved it. Ensure you have fun with every project, and remember to sleep and eat well.
Architecture and design is a demanding field. As an aspiring architect and designer, you have to work hard. Don't be afraid to take risks and fail once in a while. In no time, if you keep at it, you will reach your goals.
Comments on this guide to 10 tips for aspiring architects and designers article are welcome.
Glasgow Building Designs
Glasgow Architecture Designs – architectural selection below:
New Glasgow Architectural Photos
Glasgow Architectural Photos
50 Bothwell Street Office News
50 Bothwell Street Office Redevelopment
Ingram Street Property Development
65-97 Ingram Street Glasgow
Comments / photos for the 10 tips for aspiring architects and designers guide page welcome