Reasons why architecture should be your major, Architects education advice
6 Reasons Why Architecture Should Be Your Major
11 Jan 2023
Those who are wondering if they should pursue architecture may feel overwhelmed. After all, this discipline is both an intellectual and creative pursuit, harnessing both the left and right brain hemispheres. Thus, students must be adept at drawing drafts, computing math problems, and applying computer applications. Those who succeed in an architectural program have many tasks ahead.
Becoming a licensed architect will take at least five years, including reviewing for the board exams. This is not a course where students can ask someone: "Please do my homework for me." Learners must be willing to commit and do the hard work because this is an incredible educational opportunity to help them grow and set them on a path to a successful future. Without a doubt, there are many rewarding aspects of getting into this industry, and here are just a few of them to inspire students to seek this as a major.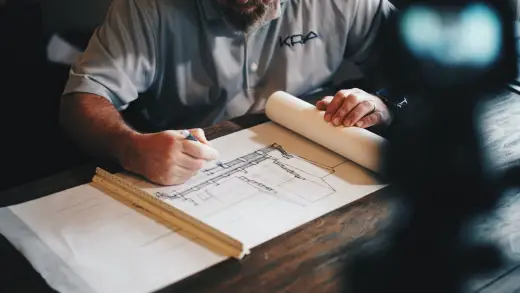 1.  Help Other People's Vision Become Alive
Although architects design buildings, it isn't their only work scope. Most of it entails exploring various ideas and collaborating with people to see how space can be utilized and maximized. Culture can sometimes even come into the equation to see which values the community wants to showcase in the design. Technical skills are harnessed to address design problems and ensure that the final product can work for thousands of people in real life.
For example, the tallest building in the world, the Burj Khalifa, is an exemplary work of art that holds so much meaning to many Emiratis. The building is now an iconic symbol in Dubai while serving as an office for many companies which drive commerce. An architect's vision made this masterpiece a possibility. And it feels gratifyingly good for any professional to have their work displayed for the world to see and enjoy. Those who choose architecture as their major will have their work immortalized in this manner.
2.            Harness Problem-Solving Skills
School teaches aspiring architects to hone their problem-solving skills using pragmatic tools. They must use knowledge of structures, symmetry, engineering, and construction in the profession to create their designs. A licensed professional usually comes up with innovative solutions for real estate problems. These skills are not just for the profession but for life because the world constantly brings challenges.
Thus, any architect could exhibit grace under pressure because they are used to it in their studies and work. As early as their student years, they're asked to draft samples or to write a research paper for a class.
But they don't panic with the amount of workload. Instead, they do their drafts or seek assistance with an essay writer hire if they're not well-versed in prose. Architects learn how to think quickly on their feet in school by observing, thinking, visualizing, examining, and rationalizing issues, and they carry this habit with them throughout their lives. They are the epitome of grace under pressure.
3.            Use the Profession to Travel the World
Everyone who studies this major will benefit from immersing in various parts of the world. So students can understand the nuances of design, they have to explore how other people live and go on about their days in other parts of the world. Examples of wonderful buildings worldwide are:
La Sagrada Familia in Barcelona, Spain
Taj Mahal in India
Empire State Building in NYC, USA
The Great Wall of China
Machu Picchu in Peru
Students are encouraged to leave their bubbles and visit various buildings worldwide. This experience will show them how people live and interact with their spaces or environments. Teachers strongly encourage travel for every aspiring designer because, upon graduation, they can also feel comfortable handling assignments on a global scale. Those who have a thirst for wanderlust will enjoy doing this major.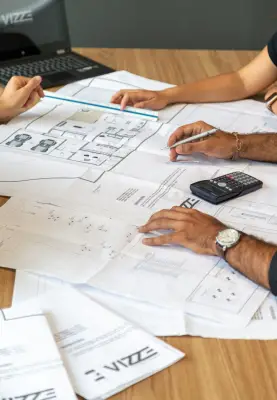 4.            Fuel the Flow of Creative Juices
Those who choose an architecture major will harness their creative juices. Students create, fix, and build stuff from scratch. They make tons of sketches, designs, and models, which are exercises that challenge the imagination. Students must know how to build things by hand and use a creative app. Examples of these requirements are:
Drawings
Sketches
Mini-models
3D Renderings
Digital drawings
Painting
Photos
Portfolios
Collages
When students choose this major, they receive many assignments that train and challenge them to think outside the box. They pour new ideas and keep track of their old work to see their growth and progress. Architecture school helps students forge better focus and concentration while honing the potential for creativity. This niche is not just about math and engineering but also encourages the imagination to work.
5.            Forge Bonds With Like-Minded People
People who attend classes for this major tend to become lifelong friends. That's because most architects usually share the same temperaments. The people who go to classes and undergo backbreaking work end up as family since they spend so much time fulfilling similar requirements.
Moreover, this degree is less popular than other majors like communication, business, or marketing. The small class size makes it very easy for architecture students to get to know each other and bond. And regardless of the school, there's an opportunity to meet many people via internships and on-site training.
6.            Enjoy Potentially Good Compensation
Finally, one of the primary reasons students choose an architectural major is that they eventually receive excellent compensation after studying and training. Architects can have multiple income streams, especially if they join different firms or work as freelancers, taking on various projects. It's acceptable in the industry to take on additional tasks, whether designing a home, renovating an office space, 3D rendering a new bridge, etc.
Final Thoughts
Noteworthy, there's no retirement age, and architects can work as long as they have a passion for design. This means there's a potential to earn at any age. More importantly, this profession comes with high esteem because people know architects have undergone rigorous training to be licensed. Students considering architecture as a major won't regret pursuing this course because of the financial rewards and the fulfillment that the practice of the profession brings.
Comments on this Reasons Why Architecture Should Be Your Major article are welcome.
Buildings
Key Buildings in Scotland Articles – architectural selection below:
Merchant City boutique hotel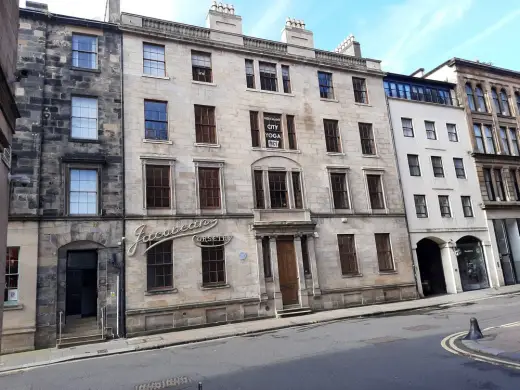 image courtesy of architects practice
Merchant City
Historic Glasgow : best Glasgow architecture of the past
Comments / photos for the Why Architecture Should Be Your Major page welcome