9 ways to make your space comfy for the winter Tips, Packaged terminal air conditioner advice, PTAC home tips
9 Ways to Make Your Space Comfy for the Winter
4 January 2022
Just because the temperatures are dipping doesn't mean that your mood should also be frosty. Winter is a great time to retreat to the comfort of your home and enjoy the holiday season.
The shorter days mean you'll spend plenty of time curled up indoors, so you have to make the best of what you've got. You don't have to be content with a dreary interior setup because you can add a few items to your space to make it cosier and more practical for extended stays.
Top Tips to Prepare Your Home for Winter
These upgrades do not have to change your home entirely. You can simply add a few knick-knacks and appliances to add a touch of cosiness to your home. Here are nine easy tips to prepare your home for winter to turn your abode into an ideal space.
1. Throw Blankets for Comfort
The easiest way to add a new look to your space is to get cosy and eye-catching throw blankets. Just like the cheesy Christmas cardigans you may love wearing during the holiday season, throw blankets are great accessories that you can't get tired of collecting.
The blankets come in a range of designs and textures, which gives you the leeway to explore your décor abilities. You don't have to use just one; the idea is to create a nice textured look by layering several throw blankets on your sofa, bed, and accent chairs.
Choose from a range of materials, including flannel, fur, wool, and fleece. Whatever feels good to the touch, feel free to try it out.
Remember that these blankets are more than just attractive décor pieces. Curl up with a book or a movie and keep your winter days warmer.
2. Some Floor Coverage
The easiest way of warming up your floors is to add some textured rugs. Covering your surfaces will ensure you keep your feet warm and give your home a welcoming ambience.
Apart from adding comfort to your home, a good rug is a great aesthetic accessory. You can add a splash of colour that will do away with any dullness. Warm earthy tones are perfect for the winter season since they create a visual appeal that adds to the physical snugness.
If you're looking for that subtle, lush look, go for the vintage shag rugs with toned-down colours. The thick shag carpets are preferred because the dense fibres keep your feet super warm and create a great textured look.
Avoid Busy Designs
If you're not a big fan of the over-textured look, then you should use patterned floor rugs to add a textured illusion. But don't overdo it with your prints. You don't want to have a busy design.
A layered design adds character and practicality to any space while allowing you to be creative. You can have two rugs in each room and vary the textures of each piece to avoid a cluttered design. For instance, you should layer a boldly coloured carpet with a neutral coloured one to create a balanced look.
As a rule of thumb, bigger rooms should have more prominent and bolder carpet designs but ensure that the overall home interior design is cohesive.
3. Get a Fire Going
If you're one of the lucky few who still have a working fireplace, you'll love relaxing in front of a warm fire having a cuppa.
The ambience created by a fireplace is romantic and will brighten up even the most dreary winter days. Make sure you stack up on firewood beforehand to keep the fire going when you need it.
Luckily, even those without wood-burning fireplaces have several alternatives that give a similar effect. Electric fireplaces recreate conventional fireplaces' natural look and effect minus all the logs and actual flames. Take a look at Nostalgia UK.
The electrical appliance emits enough heat and includes visual effects of burning embers for full effect. So now you don't have an excuse not to have a fireplace experience.
Other options include gas fireplaces and ethanol fireplaces.
What if you don't have any of these fireplaces? Well, candles offer a great option to create a comfy atmosphere on a budget.
4. Wooden Warmth
If you want your bedroom or living room to have a warm, rustic feel, the key is to use wooden furniture and décor.
The idea is to find some furniture items to layer with accessories like throw pillows and throw blankets. You can find items for your entire home.
Refinish your kitchen with wooden cabinets or add a new stain colour to your coffee table with a few easy steps. Add a new spark to your bedroom by matching the colour palette with the rest of the home.
Make your home more inviting all through winter with simple wooden products that do not have to break the bank. Thrifted furniture items and accessories can turn your space into a cosy haven.
5. Softer Light Works
Do away with any harsh lighting if you want a comfortable winter stay in your home. Your lighting system dramatically affects your mood, so be mindful of light quality and intensity.
Most electrical shops stock soft evening light bulbs that do not emit any sleep-disruptive blue light.
Another way of softening light is using lampshades. Paper or linen varieties are great because they work well in diverse settings and blend with different décor styles.
Light projection lampshades are great because they shine the bulb light against walls creating a subtle lighting option. The diffused light is easier on your eyes and gives a cosy natural glow.
If your budget doesn't allow you to change your lightbulbs or lampshades, get dimming light switches that enable you to achieve the soft glow effect.
6. Get a PTAC Unit
A Packaged terminal air conditioner (PTAC) has an internal regulation system that supports heating and cooling. If you have such a unit in your home, you'll always have warm winter nights and cool summer days.
A PTAC with a heat pump produces enough resistive electrical power to keep your house warm throughout the winter months. The compact device is convenient since it combines heating and cooling capabilities into one unit.
If you don't want to spend too much money on a new heating and cooling air conditioner, plenty of quality refurbished PTAC units are available online.
These reasonably priced appliances are factory restored, which means they have passed a quality assessment process. The units undergo assessments for resistive heat and electronic controls, which users depend on to regulate temperature.
Fortunately, most credible refurbished PTAC suppliers offer a limited warranty which assures buyers of after-sales support in case of fault detection.
7. Add Some Greenery
Winter doesn't mean you can't create your green oasis in your home. Apart from the garlands and wreaths popular at this time of the year, you can add more plant clippings such as holly, pinecones, pine boughs, and lamb's ear.
If you wish to have a warm effect, you can add string lights or candles to your plant collection to complete the cosy look and feel.
Don't be afraid to experiment with new plants, especially if you want to achieve a diverse look. If you're not too keen on plants that need much tending, you should opt for well crafted faux options that can give you great aesthetic value.
Although the plants don't have a long lifespan, it's fun to keep replenishing them and creating interesting new formations.
8. New Winter Bedding
Add a fresh look to your bedroom with a new set of sheets, duvet, pillows, and throws. Soft fabrics like flannel, velvet, or fleece make your bed amazingly warm and comfy.
A new duvet is a must-have, and there are plenty of excellent designs to choose from. Changing your cover can offer a significant makeover with little effort if you don't want to upgrade your duvet.
Choose tones that match the room's theme to maintain design cohesion and look attractive. Add a splash of colour with accessories such as rugs, throw blankets, throw pillows, and quilts.
Most importantly, have fun creating a comfortable winter nest that you'll look forward to throughout the long cold months.
9. Tapestry Wall Hangings
Add some beauty and insulation to your walls with bold wall tapestries. These beautiful wall hangings add life to your walls and give you a warm protective feeling.
Choose from various design themes ranging from jolly florals to intricate geometric patterns.
The great thing about these wall accessories is they are a great fit anywhere in your house. From your entryway to your bedroom, you can bring your walls alive with woven wall drapes.
Don't overdo it with the tapestries, or your home may end up looking too cluttered and tacky.
Are You Ready to Prepare Your Home for Winter?
You don't have to let your home feel as drab as the winter weather. It is possible to turn your space into a restful sanctuary where you can spend long hours without feeling uncomfortable.
Adding some accessories to your space enables you to create a feeling of warmth and comfort. Simple items like succulent plants, scented candles, tapestries, and quilts have a great way of giving your space a new look while adding warmth.
Comments on this guide to 9 ways to make your space comfy for the winter – Packaged terminal air conditioner article are welcome.
Articles
Gardening Posts – selection below:
How to make your garden spring-ready
What greenhouses fit different house and garden types
Glasgow Building Designs
Glasgow Architecture Designs – architectural selection below:
New Glasgow Architectural Photos
Glasgow Architectural Photos
50 Bothwell Street Office News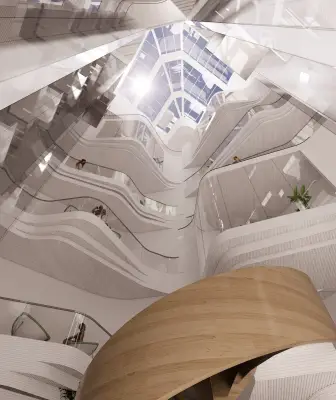 image courtesy of architects practice
50 Bothwell Street Office Redevelopment
Comments / photos for 9 ways to make your space comfy for winter guide page welcome