Adding a Garage Door Advice, Property Car Storage Best Practice
7 Tips for Adding a Garage Door
13 July 2020
7 Tips for Adding a Garage Door for Your Brand New Home Construction
When you build a new home, you want every room to look attractive, including your garage. You need to ensure that your garage matches with your exterior designs.
When it comes to garage door installation, new homers need to be careful as this is not a DIY task. It should be done by a garage door specialist who has enough relevant experience in this field.
If you have just purchased a new home, it is important to find the right door for your garage. Seeking advice from garage door experts may help you find the best door for your garage.
Here are 7 tips to help you while adding a garage door to your brand-new home:
Buy the Right Garage Door
Modern garage doors are made of different materials, including aluminium, steel, wood, or other synthetic materials. Consider choosing a material that will need less maintenance and last longer.
Garage doors also come in different sizes and styles. So, you should shop around for the door that will suit your needs.
You should not pick any garage door just because it is cheap. If you want to get the best door for your garage, let the price come last when choosing.
Get Insulated Garage Doors
Your garage door is usually the biggest opening your new home will have. Thus, it may contribute to great energy and heat loss, which may lead to drafty rooms, especially during winters.
If your garage is attached to the house, getting an insulated door will help in keeping the house warmer.
Insulated garage doors will also facilitate quiet garage operations. This is because the insulation strengthens the door, reducing rattles and creaks while opening or closing the garage.
Create and Secure Zone
Since you will use your garage to park your vehicle and store other valuable items, you need to prioritize safety and security.
The garage door should be reliable and safe for your entire family. You should also be careful while choosing your contractor to ensure that the door is installed safely.
In Glasgow, companies like the SD Garage Doors offers the best garage door installation services. SD garage door has experienced specialists who can install your garage door with precision.
Consider the Building Codes
While buying a garage door, make sure that it meets the Scottish building codes. Having a garage door that does not meet the required building codes can jeopardize the warranty of your new home.
Also, your insurance company may not honour your claims in case anything happens to your home.
If you don't know much about the codes, you can consult from garage door specialists.
Invest in Quality Openers
As the saying goes, 'cheap is expensive'. If you buy cheap openers, they will yield poor results. They won't last long and could lead to inconveniences.
Check out Gucci sunglasses!
To prevent frustrations, invest in a high-quality garage door opener. Premium door openers come with durable batteries and a spare to use in case the power goes out.
Get the Right Components and Accessories
Garage door accessories and components are essential in improving safety and efficiency in your new home.
Get organized with the right garage door accessories, including garage door tracks and springs, panel and windows, door screens, and child safety features.
Consider the Overall Home Design
7 Tips for Adding a Garage Door Conclusion
Your garage door is probably the first thing people see when they look at your house. Thus, you need to invest in a decent garage door that matches with your home.
Today's manufacturers design garage doors with different colours, textures, features, and pattern to suit the needs of various homeowners.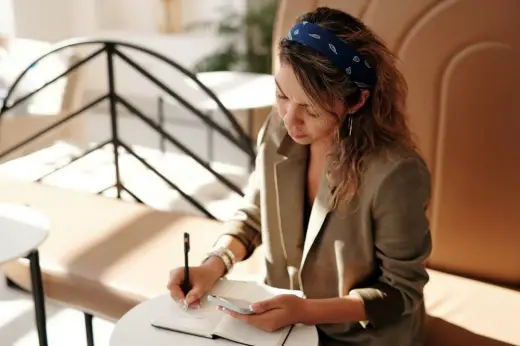 Comments on the 7 Tips for Adding a Garage Door advice article welcome.
Glasgow Architecture
Historic Glasgow : best Glasgow architecture of the past
Comments / photos for the 7 Tips for Adding a Garage Door page welcome