7 Inspiring Blogs for Architecture Students Tips, Building Advice, Design Education Guide
7 Inspiring Blogs for Architecture Students
Oct 6, 2020
Architecture is a wonderful science that plays a vital role in our society. It is thanks to architects that we live in cozy houses, work at modern and comfy offices, and can enjoy the beauty of buildings of all shapes and kinds.
Being a complex and important science, architecture is an art, at the same time. Every person who has ever been or is designing buildings is a true artist conveying ideas in different forms. For centuries, people admired the beauty of architecture and cherished the works of famous architects.
If you are an architecture student, chances are that someday you will also leave your mark in history. Of course, at the moment, your whole world revolves around studying and keeping up with everything going on.
Indeed, it is vital for you to keep up good academic performance and, at the same time, find ways to derive inspiration for your projects.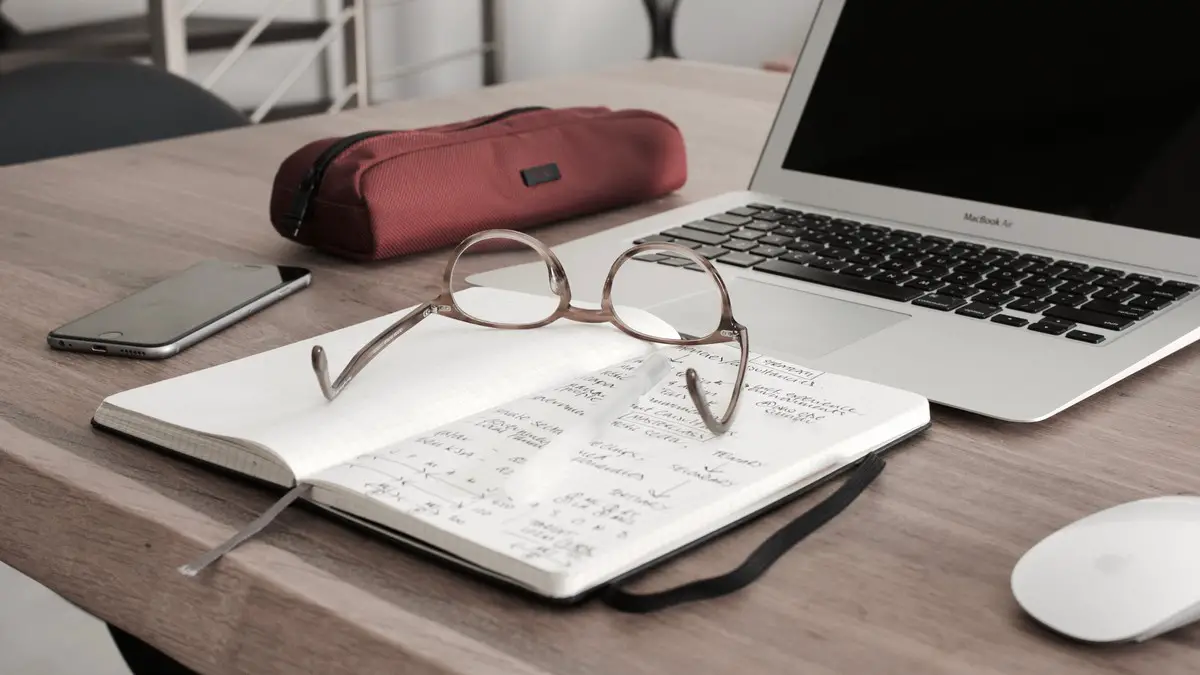 image source : unsplash.com
Top 7 Blogs for Finding Inspiration
Being at college, it may seem hard to maintain inspiration and motivation, so a little boost will never hurt. Thus, it is natural if, as a student, you want to find an additional source of inspiration to unleash your creativity and boost your studies.
Maybe you already have your own list of top inspiring online resources that correspond to your unique vision and tastes. However, having a few more options will only contribute to your advanced performance. In this article, you will find some excellent suggestions that are both helpful and inspiring. These blogs may help get you out of stagnation and give you a hand at the moment you need it the most.
Grammarly Blog
Strictly speaking, this blog is definitely not all about architecture. Still, it is a must-bookmark source for every student. No matter if you major in chemistry, literature, architecture, or any other subject – while you are at college, you will have to write academic papers.
Do you feel that you have a fear of the blank page? Do you need helpful advice on how to improve your writing? As a future architect, you may not be keen on writing. That's why it is a great idea to have a backup plan. Of course, you can always stick to college essay writing service from EssayPro option to handle your assignments. While this is a great way out, you can still check out Grammarly's blog for handy advice from time to time.
Grammarly has it all! From articles that boost your creativity and transform your writing to a top list of apps that will help you focus. It has various pro grammar and writing tips, reviews, trends, and digests for your consideration.
Besides the blog, Grammarly offers an app that checks your spelling and grammar, so you make your papers clear and worth of A+ grade.
i-D
The i-D magazine is a source of inspiration for many art students, including those who study architecture. As you enter the main page of the blog, you have no choice but to feel the creativity boost.
On this resource, you will find lots of materials authored by both young creators and those who deservingly rule the world of all kinds of art. The blog is appealing to a young audience, but it is a place for everyone who wants to learn the latest news.
i-D also has quite an astonishing YouTube collection of interviews, reviews, and blogs dedicated to various countries and the representatives of the cultural underground. The editors create documentaries and unique videos that allow you to keep abreast of all the revolutionary cultural trends.
Medium
Medium is a place where one can learn about the latest news in various areas of interest, from politics to culture. This platform has everything needed to boost your creativity and curiosity, meanwhile delivering new knowledge.
For future architects, in particular, there is a wide range of topics covered related to this field. For example, one popular user Architizer shares lots of helpful and important information, tips, best tools, and inspiring projects. This is a must source for every student in this field.
Life of an Architect
Another great resource for aspiring learners is Life of an Architect. This blog was created specifically for people interested in contemporary architecture, design, and art. Here you can find a variety of articles and videos on various related matters.
From inspiring new concepts to global industry issues and news – Life of an Architect has it all. This first-hand blog curated by a real professional in the field is a one-stop-shop for architect, design, and art students!
Busyboo
Are you particularly fond of simplicity and modern touches in design? If this is a case, this blog may suit you. This resource is all about simplicity as a trend in modern architecture. Students can find an extensive collection of stunning but yet simple designs on this platform.
There are plenty of projects to give your inspiration a boost. Busyboo also helps professionals find smart solutions for the most compact spaces which is a great plus!
Anthony Concrete Design
Lately, concrete has become a highly popular material. Today, it finds wide applications in architecture and design. And speaking of it, we mean not just using it as a material, but actually turning it into real art.
The Anthony Concrete Design blog is dedicated to this particular subject. Browsing materials on this platform you will discover a variety of ways to use concrete. Stay tuned to get inspired for lots of great projects.
The Bottom Line: ArchDaily
ArchDaily is the last resource on our list, but definitely one of the best resources for architecture students there is.
This website claims to be the most visited resource dedicated to architecture, so it is a must-visit blog for you. It literally has everything students and professionals in this field can be interested in. There is a huge collection of inspiring projects. Also, it covers all the latest news and trends. Here, students can learn about the most trending software, materials, and other tools in architecture.
Not only ArchDaily is a great source for self-education and inspiration, it also helps students and professionals discover exciting career opportunities! The website regularly posts sponsored articles that call for entries on different projects and award hefty cash prizes.
Comments on this 7 Inspiring Blogs for Architecture Students advice article are welcome.
Glasgow Architecture
Major Strathclyde Building Designs – selection:
Radisson Hotel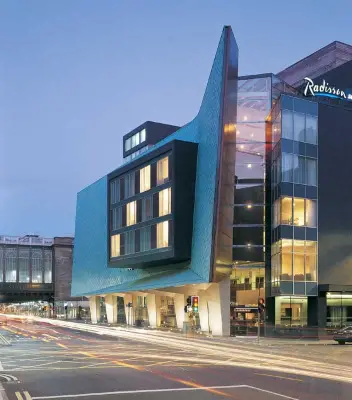 photo : Andrew Lee
Radisson Hotel Glasgow
New Glasgow Architectural Photos
Glasgow Architectural Photos
Comments / photos for the 7 Inspiring Blogs for Architecture Students Guide page welcome