7 best treks in Nepal guide, Mount Everest Himalayas trekking visit tips, Nepalese hills trip advice, Asia mountain travel help
7 Best Treks In Nepal
20 October 2021
Majestic mountains are one of the loveliest things about Nepal. People globally come to Nepal to see these great mountain peaks. Home to one of the highest mountains in the world –Mt. Everest (8848m), Nepal, homes some of the highest mountains in the world. And these mountains have given plenty of opportunities for trekking enthusiasts to explore- Nepal's diverse trekking regions.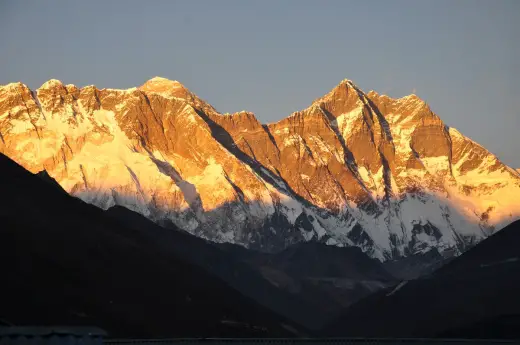 Annapurna and Everest are famous trekking routes. Most trekkers, whether they are novice or experienced trekkers, navigate these trekking routes. Even though mountains are the prominent highlights of trekking in Nepal, it is limited to that only. The most visited trekking destinations in Nepal are Everest Base Camp Trek and Annapurna Base Camp Trek. However, its attraction exceeds from mountainous landscape to its vibrant and unique cultural aspects. In addition to that, its wilderness is another crucial aspect that grabs the attention of most trekkers.
Few more treks in Nepal accumulates natural and cultural magnificence along with scenic mountain views. In the coming section, we highlight the seven best treks in Nepal that are prosperous in all sectors.
7 Best Treks In Nepal – Himalayas visit guide
Everest Base Camp Trek
Home to Mount Everest and a few other eight thousand's such as Cho Oyu, Lhotse, Makalu, hike to the Everest base camp is one of the well-known trekking destinations. Globally famous for offering bewildering mountain sights and unique Sherpa culture, trekkers look forward to observing these delights while navigating the Everest Base Camp Trek route. With these exciting attractions, charming villages like Namche Bazaar, Phakding, Lukla, and many more are few allures of the whole journey. Likewise, if Buddhism is something travelers find interesting, the entire route is filled with significance.
Mani scripts, prayer flags, chortens, Gumbas adorn the trekking route, which implies the heavy influence of the Buddhist religion. Additionally, the trek route goes through Sagarmatha national park, where trekkers might get a chance to meet a few endangered flora and faunas of the higher elevation. Also, as the region practice Buddhism, killing an animal is prohibited in this region. And this solo practice has worked as a great medium to save animals.
To sum up, the trek route offers all the affluence of trekking in Nepal and navigating the magnificent Khumbu valley. Anyone that finds being close to big mountains fascinating should consider exploring this trekking route.
Annapurna Base Camp trek
Another popular trek that encompasses both cultural and natural brilliance is the Annapurna Base Camp trek. Famous for being easily accessible, the trekking route is renowned for offering nonchalant mountain views and stunning views of deep valleys. Similarly, the vibrant environment of Ghorepani has stolen the heart of tourists that finds pleasure in experiencing the rural culture.
Likewise, another significant highlight of the trek is Poon Hill – the famous vantage point. Poon Hill gives you a teaser of the grand mountain views, which later come true upon reaching the mountain base camp of Annapurna. Another highlight of Annapurna Base Camp trekking is the base camp itself. Upon reaching base camp, trekkers will get to the surreal picture of Annapurna massif along with its neighboring peaks.
Most of all, a journey to Annapurna base camp lets travelers have a chance to taste the diverse culture of Nepal that is insightful and delightful at the same time. With that, experiencing natural magnificence is a terrific part of the journey.
Langtang Valley Trek
Langtang Valley Trek is a short yet rewarding trekking journey in the north of Nepal. Close to the capital city's distance, the valley shines with its majestic glacial lakes and incredible mountain views. The journey past lush forests and bamboo groves to a collection of high alpine pastures and villages settled on those meadow fields. With that, glaciers and peaks on the border with Tibet are additional treats of the journey. Although the trekking route attracts fewer visitors, anyone who prefers to enjoy natural elegance in solitude can do so.
Moreover, the region is home to indigenous Tamang and Sherpa culture that brilliantly led traditional life. It is interesting to observe their way of life in the mountains of Nepal. Henceforth, travelers adore the fact that they get to enjoy the flawlessness of the Himalayas in solitude. Thus, although the Langtang Valley trek is less busy, it is admired by many trekkers across the world.
Manaslu Circuit Trek
Because of its pristine and genuine beauty, Manaslu Circuit Trek is a favorite amongst trekkers who find joy in remoteness. In recent years, this remote region has seen few developmental works happening. But still, the trail is less busy and less opted trekking routes in Nepal. The trek routes navigate brilliant components of Mother Nature that offer an excellent experience. Similarly, the journey entails adventurous aspects as it involves crossing the 5,125 meter-Larkya Pass. Crossing a mountain pass alone is challenging, but it gets even more stringent with snow. Overall, the Manaslu Circuit is one of Nepal's best treks, so any hardships faced on the way are likely to be worth it.
Annapurna Circuit Trek
A cordial trekking route under the shadow of the magnificent Annapurna range is the Annapurna Circuit trek. It is different from other mentioned treks as it exposes trekkers to the Tibetan and authentic Nepalese culture. The hike's initial part entails traversing through the green forests of Nepal, which eventually reach the barren rocky landscapes of Nepal. Similarly, the beginning part lets trekkers take a glimpse of the rural life of people settled amidst the foothills of Annapurna.
Likewise, on the later part of the trek, it involves traversing through rain shadow areas in the Himalayas' foothills, the numerous mountain peaks reaching out to the grey skies. Tibetan culture is prevalent in these areas; hence, trekkers will taste two distinct cultures commonplace in this journey.
Besides notable cultural influence, the trek encompasses visiting Tilicho Lake and crossing testing Thorang la pass. These acmes make the hike enjoyable, fantastic, and at the same time full of adventure. As corresponding to these highlights, trekkers adore this trek; hence, it is one of Nepal's best hikes.
Upper Mustang Trek
Upper Mustang, where waterways twirl around pinnacles and life in chalk-white towns, moves gradually. Unlike other trekking regions, the region is distinct and is known for striated rock formation, high wall caves, and beautiful stupas. Upper Mustang was practically impossible until 2011 and opened exclusively by foot, horseback, or private airplane only.
Lo Manthang, one of the trek route attractions, lets trekkers soak in the sights and sounds of this unique walled settlement. Furthermore, the medieval implication is found all through the journey. Therefore, for anybody who finds ancient archeological sites stimulating, Mustang is the right place. From its rocky landscape to traditional houses and people, everything about the expedition is worthwhile. Hence, it is best to trek in Nepal to explore genuine cultural and natural aspects through Nepal's trekking.
Mardi Himal Trek
This one is the newest trekking route in the Annapurna region. Doable in a short time, the trek exposes trekkers to flawless subtropical forests and sparsely settled villages. This trek offers total wilderness, eye-catching south face view of Mardi Himal, Annapurna Ranges, Machhapuchre (Fishtail), and its surrounding peaks. With that, you get to glimpse the daily lifestyle of a local indigenous community and dense alpine forest. It is the perfect trekking trail to escape the crowd and dive into peaceful nature. It is an impeccable trekking route that offers all the features of trekking in Nepal.
The beauty of Nepal Himalayas does not limit to these trekking routes only. Nevertheless, these trails do give trekkers a taste of what it is like trekking in Nepal. Thus, anyone looking for a moderate journey in the mountain should start with one of these journeys for a flawless trekking experience. Any trip to mountains is pleasing and rewarding; therefore, travelers can begin exploring, elevating the trekking experience with any of these journeys.
Conclusion
There are several other trekking routes in Nepal. If you need clarification about choosing a suitable adventure, you can contact reliable guides in Nepal. For example, Nepal Hiking Team offers several tours throughout Nepal ranging from 7 days to 20 days and provides a custom trip and most treks on budget.
Comments on this guide to 7 Best Treks In Nepal article are welcome.
Glasgow Building Designs
Glasgow Architecture Designs – architectural selection below:
New Glasgow Architectural Photos
Glasgow Architectural Photos
Holiday Inn Pacific Quay Hotel
Architects: Mosaic Architecture + Design
Holiday Inn Pacific Quay Hotel
Merchant City boutique hotel
Merchant City Property
Comments / photos for the 7 Best Treks In Nepal advice guide page welcome