6 reasons to visit Street Art in London guide, Property advice, Home tips
6 reasons to visit Street Art in London
22 June 2021
Street art is a very sundry form of art that is used to express any inner imagination to the world. Street Art in London is the most loved and attractive eye-soothing form of art that is loved by every individual globally.
Street artists are interesting, creative, and also unrestricted and they apply their skills, size, and style to give meaning to their imagination. Graffiti form of art is also considered street art but the only difference is that it follows a messy way to present art on the walls.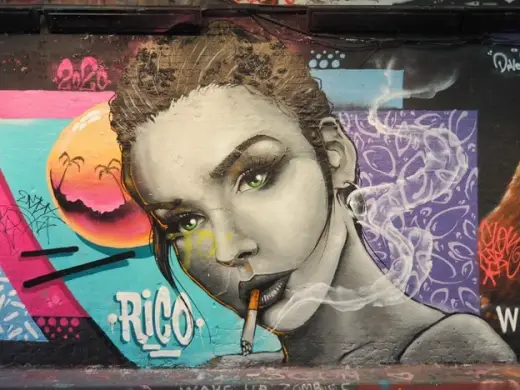 Why should you visit Street art in London?
London is famous for its uniquely designed walls. This city is beautifully designed with colors. This Street Art in London is mesmerizing to the eyes and looks like heavenly bliss. Several people visit this city to witness the color play with their own eyes.
Street art plays an important role to depict a part of history and also helps to identify many metropolises. Not only this, the street art sometimes helped to breathe life into communities. There are several reasons that depict why Street art is getting so popular in today's world. Let's discuss the reasons elaborately so that you can understand the importance of visiting Street Art in London.
Top reasons to visit the Street Art in London
1. Past of attraction
Street art or Graffiti has a beautiful past that can be dated back to the ancient period. The first art form was noticed during the cave periods and this period of time has a huge creation for several purposes. Earlier it was a form of communication. But in recent times this is a passion, fun, and spreading the message to the world. Neolithic Cave Painting or Kilroy, Blek Le Rat, and Keith Haring are some of the great urban art that is extremely wonderful and you should definitely know about.
2. Color Depicts Life
Street art is a colorful presentation of images and meanings. Colors have always been a successful reason to be happy. Looking at the Street Art in London, you can definitely be proud of your life and will feel mesmerized and happy too. Art is a true depiction of beauty that helps to wake people, inspires and motivates.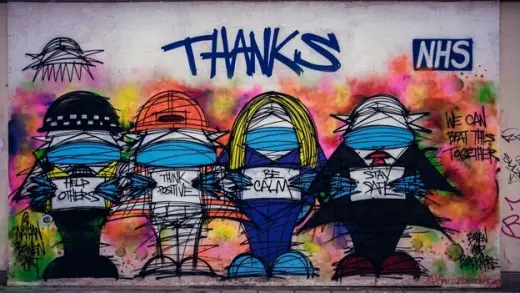 3. Community build-up
Street Art is very crucial in making the urban culture and their residence fully energized and active. This art form inspires the urban culture as well. In some areas, the building owners show the works of several artists in a beautiful manner rather than destroying them. Graffiti or Street art is sometimes created to convey some message to the neighborhood. These messages are relevant and provide deep thoughts to others communities and thus create a relation between the art of the artist with the other people. This relationship is obviously a positive relationship.
4. Freedom and Medley
Art can simply be depicted as creativity, freedom, expressions, asking questions, analyzing, protesting, and even beautifying. Street Arts are free from any boundaries. The artist can draw their heart out with love and passion. Not artists are legitimate artists or have thousands of fan followers but some work of Nob artists also gets picked up by agencies to be printed on galleries.
This form of art is also considered the medley and every portion of the world has artists who perform this style. The medley of Street Art in London makes it more diversified to the whole world.
5. Mystery of Maneuver
Every street has a secret message hidden to it. It is the imagination of the artists who perform these works, and each image has a different meaning hidden to it. Some people can connect to it, others find it mysterious.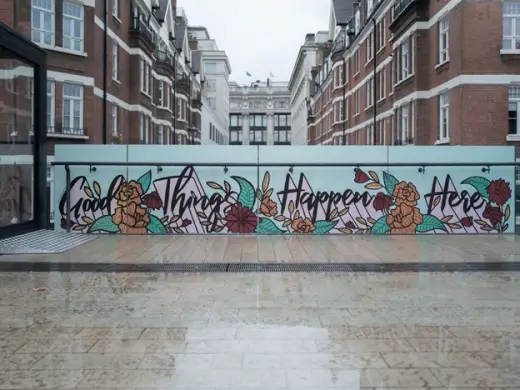 6. Creativity
Street Art has a unique way of creativity. Each art is different and each artist has a uniqueness that interacts with people with space. London is highly famous for the uniqueness of these arts.
Conclusion
So, with the above points, you already knew why you should visit the Streets of London. Street art has the capacity to make you stunned. It also has a thrill of the chase, as, for instance, you should visit again and again after visiting the uniqueness of the city.
Comments on this guide to 6 reasons to visit London street art help article are welcome.
Glasgow Building Designs
Glasgow Architecture Designs – architectural selection below:
New Glasgow Architectural Photos
Glasgow Architectural Photos
Holiday Inn Pacific Quay Hotel
Architects: Mosaic Architecture + Design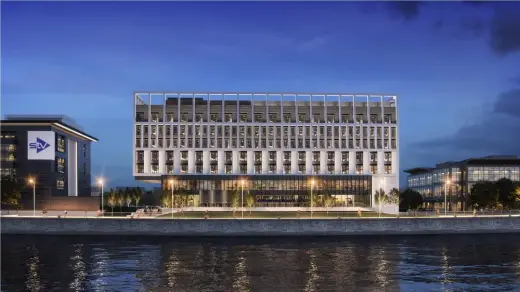 image courtesy of architects
Holiday Inn Pacific Quay Hotel
Merchant City boutique hotel
Merchant City Property
Comments / photos for the 6 reasons to visit London street art advice article page welcome