5 ways IoT can help you create a smart garage tips, Property refurb decor guide
5 Ways IoT Can Help You Create a Smart Garage
20 Dec 2022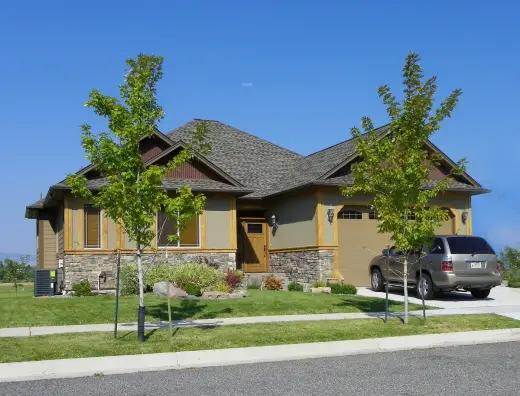 The Internet of Things (IoT) is a relatively new concept, but it's already changing the way we live. With all devices in our homes connected to the world wide web and sharing data with each other, it is possible to make our humble abodes smarter, more efficient, and above all, secure.
The IoT approach can extend beyond your bedroom or living room — you can also use it in the garage. To help you transform your garage into something more than just a parking space, we've gathered some of the best ways you can use the Internet of Things in this article.
From turning lights on and off with voice commands to monitoring the temperature with a smartphone, you can make your garage a smart space that caters to your needs. Read on and learn how to take it to the next level!
Get a Smart Garage Door Opener
If you want to upgrade your garage with IoT solutions, you have to start with the basics — your garage door. It is one of the critical components that can be actually made smarter. For example, instead of a traditional opener, you can get a smart one compatible with your smartphone or any other connected device.
In case you're wondering, you can control specific models of garage door openers via voice assistants like Alexa and Siri. So if you want to open the door without getting off the couch, you can simply ask your assistant to do it. Quite convenient, right?
Nevertheless, before changing your garage opener, ensure that the actual door is in good condition. After all, even the best opener won't do its job correctly if the door falls apart. Either service it to the best of your abilities or visit a reputable garage door company website like a1garage.com to hire someone to do it for you.
Buy a Smart Garage Heater
If you live in a cold climate, your garage may not be the most comfortable space in your home. So if you're planning to use it as a workshop or simply a place to hang out with your friends and family, you should invest in a smart garage heater.
With this handy gadget, you can ensure that the temperature is always ideal no matter what time of year it is. And all it takes is a few taps on your smartphone or any other connected device — no need to go inside the house and adjust the thermostat in every room.
A smart garage heater will also help you save money on energy costs, as it should automatically stop running once the desired temperature is reached. This way, you won't be wasting energy or money on heating the space when it's not needed.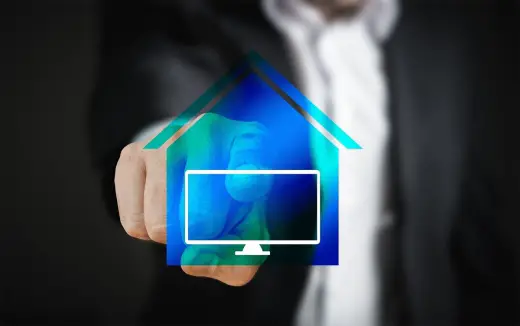 Invest in a Smart Lighting System
To improve your garage's functionality, you must ensure it receives enough light. Things like fixing a broken car door or changing a flat tire are much easier to do in well-lit spaces.
Fortunately, you can make this happen without spending a fortune on electric bills. All you have to do is install a smart lighting system.
With this technology, you can easily adjust every aspect of your garage lighting from any suitable internet-capable device, e.g., your smartphone or computer. You can even change the color of the light as you see fit.
Above all, however, you gain the ability to operate your lights remotely. From now on, there is no need to worry about leaving the lights on by mistake for an entire day!
Install a Smart Security Camera
Installing a security camera is a surefire way to keep your garage safe from burglars. Yet, instead of wasting money on a traditional recording device that lacks options and is difficult to operate, it would be best to get a smart security camera.
With one of these gadgets, you can monitor the entrance to your garage from anywhere in the world. All you need is an internet connection and any suitable internet-capable device.
If you search well enough, you can find smart security cameras that send alerts to your phone or email address whenever someone tries to enter your garage without permission. With such features, it's easier to react quickly and catch the intruder before they manage to do any damage.
Get Smart Anti-Burglary Shutters
If you want to increase the security of your garage, you shouldn't stop at a smart camera. Investing in anti-burglary shutters that you can remotely operate with your smartphone or any other connected device is a wise decision.
With these shutters in place, you can prevent burglars from breaking into your garage, even if they manage to disable your security camera. And since they are controlled by your mobile phone, you can quickly close them even when you're not at home.
In Conclusion
If you're a garage owner, consider making it smarter. It will help you tackle your everyday duties and make an impression on your guests.
With the help of IoT solutions, you can make your garage more comfortable, efficient, and secure. You can use this technology to upgrade your garage door opener, change the lighting system, or improve the security of your property.
All the options listed in this article will help you create the garage of your dreams. So, if you want to increase the functionality of your garage, make sure to use some of these tips!
Comments on this guide to 5 ways IoT can help you create a smart garage article are welcome.
Buildings
Key Buildings in Scotland Articles – architectural selection below:
Merchant City boutique hotel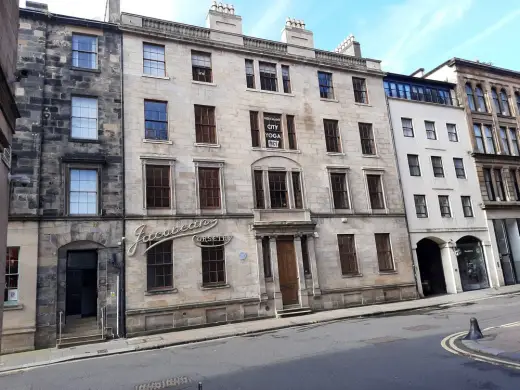 image courtesy of architects practice
Merchant City
Historic Glasgow : best Glasgow architecture of the past
Comments / photos for the 5 ways IoT can help you create a smart garage advice page welcome