How to build a cheap garage advice, Home car space guide, Construction building materials
How To Build A Cheap Garage
29 April 2022
A garage is an excellent addition to every house, even if the homeowners do not have a car. A garage offers extra storage space, is a place to park your car, and can double as a workshop or home office.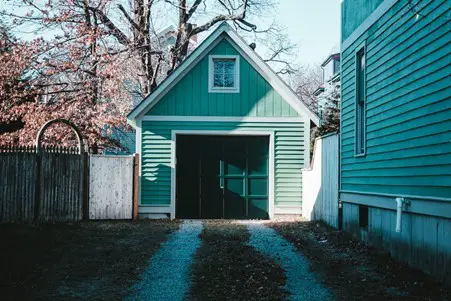 You may believe that building a garage from scratch can be daunting, but there are easy methods you can follow to build a garage for a low price.
Read more about building a garage for your home, and how you can save money in the process.
Before You Start Building
There are certain things to keep in mind before you start the construction process. Firstly, what is your budget? Do you want to park your car in the garage, or use it predominantly as a storage space?
Consider the location of your garage – will it be an attached garage next to the house or a detached garage that stands alone? Do you need a building permit from your local council?
Plan the Construction
Before you get started, you need to properly plan everything you need to build your garage. Consider the materials for the walls, roof, floor and garage door, and determine the cost to build using these materials.
Draw up a very detailed plan of each step in the building process. List exactly what materials and tools you will require at each step.
Find Affordable Labour
Labour costs can be very high when it comes to building a structure like a garage. Even if you want to DIY the whole project, there might be certain phases of the build where you will have to hire some help.
If possible, try to get family and friends with building experience to assist you, as this will significantly decrease the cost to build your own garage.
If you do not have that option available to you, then ask people you trust for recommendations of who you can hire to help you build.
Look for Bargains
Many smaller DIY stores offer amazing discounts on materials and tools required to build your garage. Try looking at local suppliers as their products could be more affordable than if you go to a large chain store.
You can also look at second-hand construction materials from scrap yards if these materials are still in good condition, and use them in your garage construction. It will significantly cut down on your construction costs.
Two Common Methods To Build Low-Cost Garages
Below are two proven methods to build affordable garages.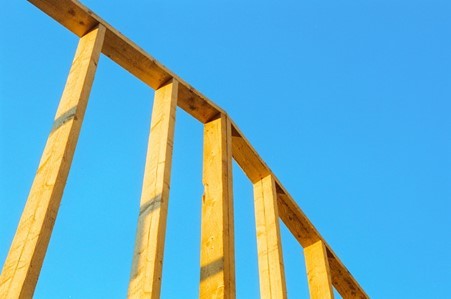 1) Pole Garages
A pole garage is the easiest and cheapest way to build a detached garage.
A pole building is constructed with laminated wooden posts that are used to construct the frame of the garage.
These poles support the garage and provide it with support during extreme weather events. The poles are then covered with metal sheets that hold the entire building together.
Pole garages are so affordable because they do not require extensive and costly poured concrete foundations. The poles are placed in deep holes in the ground, which provide enough stability for the entire structure.
The toughest part of this build is to attach the garage door to the hinges – and you can get a professional installer to do this.
This type of garage is quick to build because it does not require a lot of building materials. It also does not require any load-bearing interior walls, as the poles do all the work. This allows the garage to be wider, offering more space for cars and storage.
A pole garage will cost between AUD $14 and AUD $20 per square foot. Of course, if you have to hire a team of builders, the labour costs will push up this price.
2) Stick-Built Garage
Stick-built garages mostly come as garage kits. This type of garage is constructed almost entirely at the site.
A stick-built garage requires a poured concrete slab, which can be expensive. However, the ease of these garages is that everything you would need to build a garage is included in the kit.
Although it is very easy to build a stick-built garage and you do not have to go shopping for the materials yourself, it does cost more than a pole garage because of the concrete required.
On average, a stick-built garage will cost you AUD $69 per square foot, which gets expensive even if you are planning smaller a single-car garage.
Final Thoughts
Building your dream garage does not have to cost you a lot of money.
Both the post-frame and stick-garage building methods are excellent choices as they consist of cheaper timber frames and are quick and easy to erect.
Comments on this guide to How to build a cheap garage article are welcome
Property Designs
Glasgow Architecture Designs – architectural selection below:
50 Bothwell Street Office News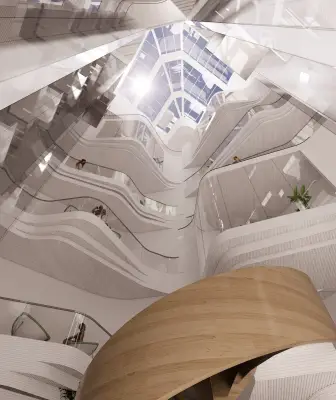 image courtesy of architects practice
50 Bothwell Street Office Redevelopment
Comments / photos for the How to build a cheap garage advice page welcome