5 useful tips for moving into your first home advice, New property removals guide
5 Useful Tips For Moving Into Your First Home
20 Dec 2021
Moving into your first home is a huge moment and a very exciting time. You've finally got your own space and freedom, and you can tailor it to your unique style and taste. It can, however, come with its challenges and be a big reality check. The money you earn will have to be spent very differently and you'll have more responsibility than ever. To help you out, we've put together a list of useful tips for when you're moving into your first home. Keep reading to learn more.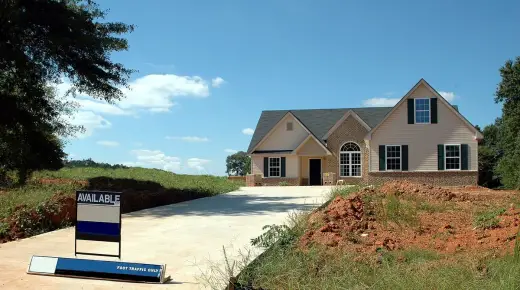 5 Useful Tips For Moving Into Your First House
Learn How To Budget
One of the most important things you'll need to learn when moving into your own house is how to budget properly. If you've previously lived with your parents and had much smaller bills to pay, having your own home with all the relevant bills and costs can be daunting. The key is learning how to structure how you spend your money and being disciplined with yourself. You can create your own spreadsheet detailing monthly and weekly spending, income, outgoings, bills, and how much you'll set aside for savings.
You can download a template for creating a budget plan online and fill it out with your details. Gather all your bills and relevant documents together to look over your total costs for outgoings. Once you have a better idea of the bigger picture and how much you'll have going out per month, it will allow you to plan your budget for that month. You should keep on top of your budget plan and list any new costs or bills so it remains accurate. It will also allow you to look at your spending habits and evaluate whether you could cut down on things.
You Might Have To Give Up Some Luxuries
Once you own your own home, you'll find that you may not have as much spending money as you used to. You might not be able to afford that latest new phone you want, or spend as much on clothes and shopping as you used to. This might be tricky at first, but you'll soon get used to it and learn to prioritise your money differently. Although it can be frustrating initially, you'll find that you adapt to having a different lifestyle, and the things you care about will change anyway.
Upcycling Furniture
Although you could be tempted to purchase everything brand new to furnish your new home, this can be expensive. You may have set aside savings for furniture before you move in, but not everyone can afford to do this. A useful way to reduce the cost of furnishing your home is to buy second hand and upcycle.
Upcycling involves taking older, used pieces of furniture, and restyling them to look newer and different. Chairs, sideboards, tables, and all sorts can be purchased for next to nothing from charity shops and online. You can then repaint them, change fittings, and make them look like a completely different piece of furniture. There are plenty of online sources and videos to help you learn how to upcycle a piece of furniture and give you ideas.
Consider Investing In Better Heating
If your home has an older heating system, it could be inefficient and wasting your money spent on heating bills. Investing in a new boiler and heating system could help to not only make your home warmer and more comfortable, but also reduce your energy bills. A new boiler can be expensive, but some companies such as Boiler Central offer the option to pay for your boiler in easy payment installments, so you can spread the cost and make it more manageable. If you think you may not be there forever and will be selling in the near future, a new boiler will also add value to your home when you come to sell it.
Have Safety Net Savings
When you have your own home, it's important to remember that unexpected costs can spring up from time to time. For this reason, it's important that you have a safety net budget in place. This will help you in uncertain times, such as if you lose your job. It will ensure you can still pay the bills and not risk losing your home. If yo are planning your house move, you should check out the best commercial movers.
Ideally, your safety net budget should be at least 3 months' worth of what you earn monthly. If you were to lose your job or need to quit suddenly, it gives you time to find another job and still cover costs without any income. There could also be repair costs to your house that you don't expect, and these can be expensive. Having your safety net savings will reduce the impact big costs can have on your finances. Most importantly, having savings to fall back on should you need them gives you piece of mind, and can reduce stress surrounding your finances.
Comments on this 5 useful tips for moving into your first home article are welcome.
Glasgow Building Designs
Glasgow Architecture Designs – architectural selection below:
Ingram Street Property Development
65-97 Ingram Street Glasgow
The Foundry Cathcart housing development
The Foundry Cathcart housing development
Custom House Building Renewal
Glasgow Custom House Development
Comments / photos for 5 useful tips for moving into your first home guide page welcome