5 magic materials to transform your home guide, Construction products advice, Building design help
5 Magic Materials to Transform Your Home
5 August 2021
If you've got an eye for design, you'll naturally want your home to be stylish as well as functional.
But when you're working with a budget and not sure which areas to prioritise, sometimes finding inspiration is tricky.
However, sometimes if you look at a few different materials and their possible applications, you'll find your architectural muse and move forward with a plan that's on point.
Sounds good?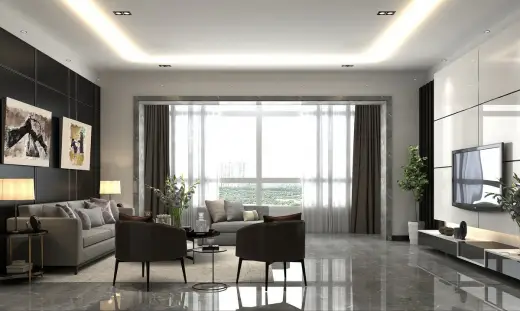 Here are five magic materials to transform your home and where to find them.
5 Magic Materials to Transform Your Home Style
Stone and Gravel
Attractive gravel cobbles and chippings can be used to enhance many areas around your home – whether they're crucial components of a garden water feature, used on driveways and walkways or sprinkled sparingly around flower beds for decorative effect.
You'll find a selection of stone and gravel online, but Marchington Stone is worth a look as it has its own quarry and a wide choice of grades and colours.
Wood
Tactile, natural and organic, wood is a wonderful material for everything from treehouses to path borders and birdboxes. Alternatively, if you're lucky enough to have squirrels in your garden, how about building a wooden assault course for them to tackle?
Whatever your project, a service like Woodshop Direct cuts wood to size for your project so that there's less wastage and errors.
Grass
Soft, green and gorgeous – what would we do without grass? You could use the green stuff in your home for a lush back garden, bijou front garden or even a kids mini sports area if you have the space.
At TurfOnline, you can order quality turf and get it delivered to your door the next day so that you can roll out the green carpet – what's not to love?
Fabrics
Fabrics and textiles can really make a house a home – whether they're used for cushions, quilts or even for recovering chairs and settees. And while it's easy to buy finished products from retailers, more and more home owners are jumping on the crafts bandwagon and finding that completing a project themselves is so satisfying.
If this sounds up your street, an online haberdashery like Fabrics Galore is an absolute treasure trove.
Paints and renders
If you want to transform the façade of your home without major reconstruction, paints and renders are good picks. Exterior paints are now available in a myriad of shades, but renders perform two aesthetic functions, in providing a textured finish in various colours, so they might be your best choice.
To get started, take a look at the selection of renders on Direct Building Products – it's a real eye-opener and a trusted source for professional builders.
These five magic materials can transform your home in several different ways, so choose those that seem most appropriate and have fun with your project – just remember to invite us around for a glass of champers at the grand unveiling party!
Comments on this guide to 5 magic materials to transform your home article are welcome.
Glasgow House Designs
Contemporary Glasgow Residential Property Designs – recent Strathclyde architectural selection below:
Ingram Street Property Development
65-97 Ingram Street Glasgow
Candleriggs Square Apartments Merchant City
Candleriggs Square Apartments Merchant City
The Foundry Cathcart housing development
The Foundry Cathcart housing development
Glasgow Building Designs
Glasgow Architecture Designs – architectural selection below:
New Glasgow Architectural Photos
Glasgow Architectural Photos
Comments on this guide to 5 magic materials to transform your home advice article are welcome