5 jobs you can get with a degree in architecture guide, Architectural career tips, Buildong design employment advice
5 Jobs You Can Get with a Degree in Architecture Design
8 October 2019
5 Jobs You Can Get with a Degree in Architecture
After five long years of intense study and two years of internship, most architecture graduates often venture into work as architects or offer their architectural services to other creative sectors in the economy. Over the course of the study, students cover diverse topics in law, technology, history, IT, and management learning while gaining skills such as computers, aided design; numeracy, project management; and drawing skills.
Likewise, graduates acquire a range of skills utilizing practical, visual, design-based, and creativity desirables, attractive to many employers.
Depending on the type of degree and a graduate's area of focus, there are several potential career paths as an architecture, including a career as a freelance architecture writer on sites like mypaperdone.com. In this article, we'll highlight five jobs you can get with a degree in architecture.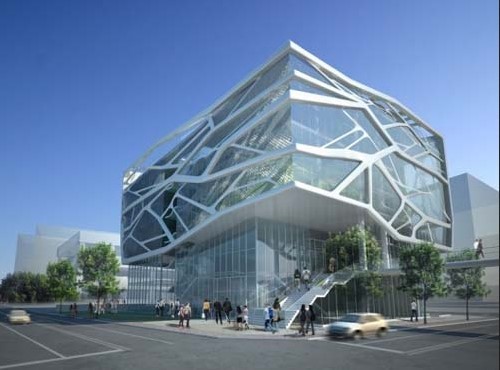 Image 1; Architecture involves much creativity and great designs
5 Jobs You Can Get with a Degree in Architecture List
1) Commercial Engineers
Also known as industrial designers, these are professionals involved in designing products for various industries. The work may be the creation of a new product or optimizing an existing one regarding both the manufacturer's requirements and consumer preferences. Examples of these projects include medical equipment, appliances, furniture, and consumer electronics.
Although commercial engineers usually work on creating individual products rather than on full buildings, you can apply some of the design concepts taught in an architecture class to this field.
According to the Bureau Labor of Statistics (BLS), graduates can qualify for entry-level positions by submitting a portfolio of their work. Furthermore, candidates who have experience designing precision instruments and medical equipment, or are conversant in working with 2D or 3D CAD programs, will have more working opportunities.
The median salary in May 2015 for commercial engineers was $67,130 annually and $104,730 for the top 10% workers in the US.
2) Architects
Architecture is the most common field ventured by graduates. Architects' main work is designing living spaces and structures for both the public and private use. It may also involve advising on restorations and conservation of old buildings or making other alterations.
In the pro-tech era, they are incorporating software programs such as Auto-CAD to make computer-aided designing and in building information modeling.
Moreover, an architect is also concerned with other aspects of a project like financial matters, legal framework, and the scheduling process.
The salary for an architecture assistant is in the range of £18,000 to £22,000 annually. It increases to £35,000 once qualified as an architect and +£45,000 once you become an associate.
3) Drafters
Drafters are workers who assist other professionals in creating drawings or in plans providing significant guidelines such as construction steps and dimensions framework. As many of these workers are knowledgeable about specific technical components in the industry they work in, drafters utilize the calculation of engineers and other architectures as the basis of their drawings.
Despite the opportunities as a drafter expected to decrease by 3% by 2024 as reported in the BLS reports, the opening may vary according to the field. However, the BLS report estimates a rise in the electronics and electrical drafters' positions by 5% from 2014-2024.
The median annual salary for a civil drafter was $52,270 as in May 2015 and over $83,850 for the top 10% of drafters.
4) Interior and Spatial Designers
Spatial and interior designers work by renovating or designing internal spaces such as furnishings, lighting and color schemes, plus structural alterations. As a spatial designer, you can work in specified settings ranging from domestic, commercial, or leisure.
One specification for the job is an understanding of aesthetics in combining the practical and efficient utilization of space. For designers in the domestic markets, they are more concerned solely with the interior appearance rather than the structure itself.
For junior designers, their starting salaries may fall in the range of about £18,000 to £23,000. The more qualified interior designers can earn between £25,000 and £42,000. While still, advanced designers can reach £45,000+. More specialized professionals such as creative /design directors, sometimes earning £75,000.
An urban designer is part of a much bigger team that creates a useful and enjoyable environment which are visually appealing, such as open spaces and landscapes. A career in this field offers excellent opportunities for growth as the sector steadily grows in line with the increasing populations.
For junior urban designers, their starting salaries are between £22,000 and £25,000, £29,000-£40,000 for experienced designers and £45,000 to £55,000 for a partner or an associate within the firm.
Although organizations employ most urban designers, some designers do venture out on their own as urban design consultants.
In Conclusion
With only seven years of learning in an architecture degree program, you'll need to take your role at the junior entry-level. It is vital to be proactive when looking for opportunities due to stiff competition for work experience. Therefore, make as many contacts as possible during your studies and working time to help build your career.
Similarly, you can gain variable experience while building your portfolio and increasing your understanding of the job market.
Use your portfolio to advance in your chosen career or showcase it to potential clients if you are a consultant.
Points to Note:
The career advancement in large private sectors is quite different from the public sector. In the private sector, there are more job opportunities to advance as compared to the public sector, whereas the nature and responsibilities of public institutions inevitably influence progression.
Also, the income figures above are a guide. Salaries depend on your reputation, contacts, and your working location. High-profile prestige projects command higher earnings than ordinary ones.
Comments for this 5 Jobs You Can Get with a Degree in Architecture post are very welcome.
Major Scottish Buildings
Key Buildings in Scotland Articles – architectural selection below:
Historic Glasgow : best Glasgow architecture of the past
Comments / photos for the 5 Jobs You Can Get with a Degree in Architecture page welcome