Explore The World's 7 Toughest Building Designs, International Strongest Architecture
The World's 7 Toughest Buildings
23 October 2019
Most buildings nowadays are truly built to stand the infamous test of time. After all, the future is all about resilience and durability.
Even if the building you are currently in is resilient enough to protect you in case of various disasters, there will always be a better building. By saying this, we are referring to the world's toughest buildings!
These are not just metal buildings that can withstand extreme forces of nature. What are known as the toughest buildings out there can actually hold steady against the very forces that would destroy every other building around them.
Without any further ado, let's take a close look at the world's seven toughest buildings!
The World's 7 Toughest Buildings -Guide
Spaulding Rehabilitation Center – Massachusetts, USA.
Because it is quite close to the Boston Navy Yard, this building is vulnerable, as well as prone, to flooding. Because of this, the first floor sits behind an extensive berms network, while also being built 30 inches above a flood elevation of 500 years.
The location of this building is 130 meters above sea level – no water could reach it even if the ice caps were to melt. The structure itself is built from reinforced concrete and steel, materials which can withstand nuclear strikes.
On top of that, the Doomsday seed vault actually survived a 6.2 earthquake and it is believed that it will outlive the Great Pyramid of Giza!
Public Safety Building – Utah, USA
The Public Safety Building houses the SLC fire departments and police, including an emergency response center. On top of that, it also houses a system that makes the building able to withstand a 7.5 earthquake.
A combination of internal structures and enormous dampers keep the building operational even after an earthquake and make it resistant to multiple earthquakes, as well.
Shanghai Tower, China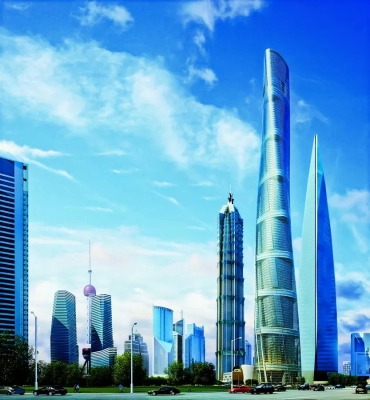 image courtesy of architects practice
The 2,073 foot building comes with a unique triangular design that reaches a twist of 120 degrees as it rises. This single aspect reduces the impact of strong winds by 24% and ensures that the building will not topple.
On top of that, the Shanghai Tower is built with 25% less steel than other skyscrapers that share its size!
CMG Headquarters – Beijing, China
The CCTV Building of Beijing was completed back in 2008 and it was specially designed to withstand an 8.0 earthquake – since earthquakes are part of the country's history.
The building is shaped like a three-dimensional cranked loop – basically, two leaning towers bent at 90 degrees at the bottom and top, forming a continuous tube. Even though this design causes gravity to put a lot of pressure on the building, its external diagrid helps reduce the strain. Due to this balance, the building can stand straight even when faced with extreme forces.
One World Trade – New York City, NY, USA
The One World Trade is the tallest building in the Western hemisphere. It is 1,776 feet tall and can withstand powerful winds.
However, what makes it really impressive is the use of reinforced concrete. The building was designed like a fortress, with a 185-foot tall base, made of windowless concrete.
The base is specially designed to hold against blasts, as well as other attacks on the building's ground level.
1450 Brickell – Miami, Florida, USA
Even though Miami doesn't really sound like a place where you would find one of the world's toughest buildings, here you can come across 1450 Brickell. As the state is prone to experiencing hurricanes almost every year, its structures must be designed with such environmental forces in mind.
Thus, 1450 Brickell is a 35-story building which features large-missile resistant glass. Naturally, besides missiles, the glass façade can withstand winds of 300mph without any issues.
The Bottom Line
As you can see, the world's toughest buildings are not just concrete blocks made to take a full punch from a nuclear rocket. They are built to protect those inside them against the forces of nature.
While these metal buildings are on the rather large scale, metal building kits (link) are available to give you all the benefits of metal for residential use.
After all, one single building cannot be designed against all things that could affect a structure!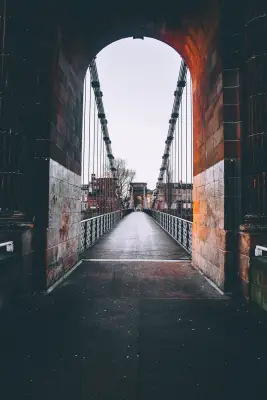 photo courtesy of article provider
Major Scottish Buildings
Key Buildings in Scotland Articles – architectural selection below:
Historic Glasgow : best Glasgow architecture of the past
Comments / photos for the The World's 7 Toughest Buildings list page welcome.