Your Home-Buying Guide Tips, Online Property Help, Finance Advice
Your Home-Buying Guide: 6 Steps to Purchasing a House or Flat
7 May 2021
Buying a home is a serious deal.
Not only it's a huge financial decision, but it's also a long-term commitment. Plus, the whole process of finding a property, figuring out money, and sealing the deal can be time-consuming and very stressful. Multiply all these by two if you're a first-time buyer.
But, it's something you need to do at some point in your life if you're looking for stability, plan to start a family, or you're simply excited about the idea of having your own place.
Now, buying a home is the biggest purchase of your life. And, the tricky part is that small mistakes can cost you big. So, it's best to have a clear idea about the steps to follow in order to make sure that you choose right. Keep reading our six steps to purchasing a house or flat for a smoother and hassle-free process!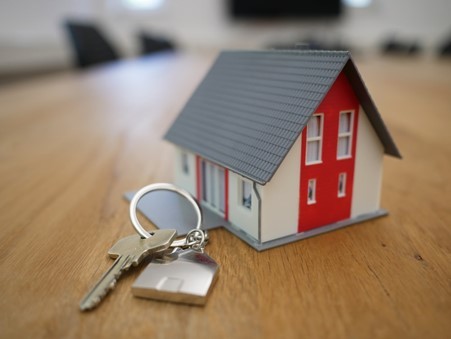 Image source: https://unsplash.com/photos/rgJ1J8SDEAY
1. Ask yourself if you're ready for it.
Some people wrongfully rush into homeownership because they see it as a sign of adulthood and financial responsibility. However, they often overlook how big of a commitment owning a home can be. Make sure you're not one of them.
It's crucial to make sure that you're really ready for making this decision of buying a property. Don't just buy a home because it seems like everybody is doing it.
So, a good reason to decide to buy a home is that you want to be a homeowner. Another good reason to do so is that you want to settle down and want to have a place of your own. And, only decide to buy a home if you're financially ready for it.
Once you decide that you're really ready to own a property, it's time to figure out money.
2. Work on a budget.
No matter what purchase you make, but especially when you're making such a big one, you need to have a clear budget in mind. In other words, you need to know how much you can afford to pay for a property.
It's also very important to consider the other related costs that come with purchasing a house. More precisely, besides the price of the property, you'll also have mortgage fees and Stamp Duty to pay for. What's more, if you're working with a realtor (which we advise you to, but we'll discuss more on that later), you'll have to consider their commission.
So, before you start looking for properties, put down all the costs related to purchasing a home.
Boost your credit score
Unless you have a very, very good salary, or you have inherited a huge amount of money, you'll likely need a mortgage to get your dream home. To pay for a house or flat, you'll have to have a good credit score, a steady and well-paying job, and a considerable amount of cash for the down payment.
One good thing to keep in mind is that you'll need a good credit score to get a mortgage for your dream home. Check your credit score and if the news isn't that good, ask why and work towards improving it before applying for a mortgage.
3. Decide what type of home best suits your long-term needs.
The next step, before you start looking for properties, take some time to understand what type of home suits your long-term needs and expectations best.
When purchasing a home, there are several available options, from buying a house to buying a flat, a condominium, or a multi-family building. Now, each type is suited for different types of needs and goals. For example, if you want your home to have a yard, you should consider buying a house. If you love the idea of living in the city and you don't want a lot of space, a flat may be your best choice. Or, if you're planning on sharing the home with other relatives and you're buying together, maybe a multi-family building would be a better choice.
Depending on what are your needs and expectations from the place you'll be living in, choose the right type of property that will meet them.
4. Work with a professional realtor.
As we've mentioned above, working with a professional realtor is a must if you want to have a smooth home buying process and want to find the right property faster. As the real estate experts from Walton Robinson explain, "A professional real estate agent has the experience and skills to guide you through your process of home search with an unbiased eye. Their only goal is to help you meet your property objectives while also staying within your budget."
Besides that, a realtor is also familiarized with the area you're planning to buy the property in. so, they are a great source of information if you have questions about local amenities, utilities, and pros and cons of a neighbourhood.
5. Get the property checked
Very few first-time homebuyers can hold their excitement of nearly having a home and stay rational until the end of the process of finding a property. And, we get that. It's really easy to get excited when you're so close to having your own place, and you're about to buy a property that seems to be your dream house.
However, this is the moment when you need to pause your excitement for a little bit and stay rational with your decisions because a wrong choice can cost you a lot. What you must do to avoid making a wrong choice: get the property checked by a professional!
Properties, both old and new ones, can hide plenty of problems that will become your problem once you sign the buying contract. They might conceal mould, a broken roof, poorly installed plumbing work, electricity problems, and many others. All these can turn into very expensive repair projects for you.
6. Seal the deal
If the inspection didn't reveal any problem with the property and you're able to work out a deal with the seller, you are now ready to seal the deal. Expect to sign tons of paperwork until the property is yours.
Comments on this Tips on Your home-buying guide: 6 steps to purchasing a house or flat article are welcome.
For all your home insurance needs check out https://www.morisoninsurance.ca/home-insurance/
Glasgow Building Designs
Glasgow Architecture Designs – architectural selection below:
New Glasgow Architectural Photos
Glasgow Architectural Photos
Holiday Inn Pacific Quay Hotel
Architects: Mosaic Architecture + Design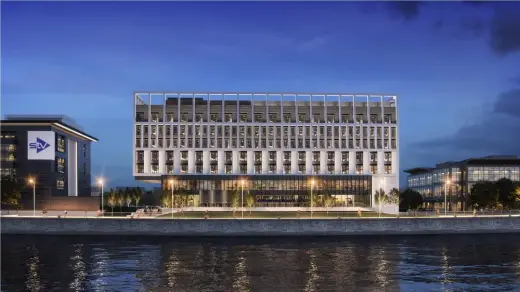 image courtesy of architects
Holiday Inn Pacific Quay Hotel
Merchant City boutique hotel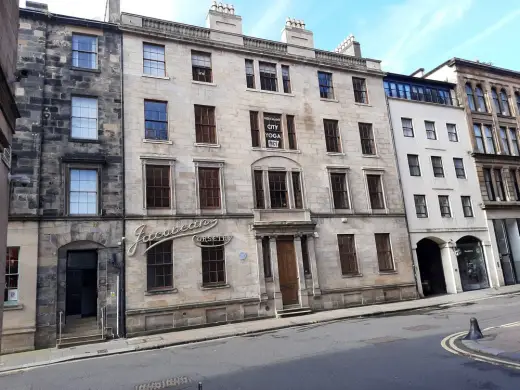 image courtesy of architecture practice
Merchant City Property
Comments on this guide to Your home-buying guide: 6 steps to purchasing a house or flat advice article are welcome