What is a CP12 Gas Safety Certificate advice, Property CORGI Proforma 12 guide
What is a CP12 Gas Safety Certificate?
29 Dec 2021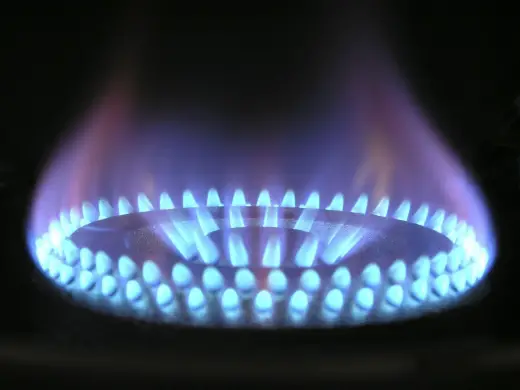 Home owners need to be aware of the dangers of gas leaks. But, relax, we're not asking you to repair a boiler! All that is expected of you as a homeowner is to make sure each rental house has a current gas safety certificate. This certificate is required by law; therefore, it's a good idea to familiarise yourself with its requirements. Fortunately for you, the CP12 gas safety certificate has all the information you need.
What is a CP12 called?
This certificate is known as CP12, Landlord Gas Safety Certificate, or Landlord's Gas Safety Certificate. Both of them are referring to the same certificate. CORGI Proforma 12 is the acronym for CP12. CORGI (Council for Registered Gas Installers) was the UK's official gas safety agency from 1991 until 2009. The Gas Safe Register superseded CORGI on 1st April 2009, which renamed the document to Landlord Gas Safety Certificate and Landlord Gas Safety Record.
Some gas engineers may still use the term CP12, while others may use the Landlord Gas Safety certificate.
What is a gas safety certificate?
The landlord's legal responsibility is to ensure the safety of all gas equipment in their rented property by issuing a CP12 certificate. For this reason, gas appliances should be checked at least once a year by a certified engineer, who can ensure that they are safe. An expensive fine and up to six months in prison might ensue if you don't have the necessary certificate for your rented home.
There should be regular gas safety checks on any appliances that use or emit Gas, such as boilers, ovens, pipes, chimneys, or flues. Your gas engineer will inspect:
Proper pressure has been applied to all appliances.
The Gas is appropriately burned in the appliances.
Appliances are supplied with sufficient air.
Gas and fumes may be safely expelled from the chimneys and flues if they are kept clean.
The appliance's safety features are functioning properly.
Your CP12 certificate will include the following information when the inspection is complete:
Gas Safe registered engineer's name, identification number, and signature
Contact information of the landlord's or letting agent's (if it's a managed property).
The property's location
Each gas appliance and flue's location and information
Any issues that arise, as well as the steps necessary to fix them
The engineer's assurance that the examination was done correctly and per the laid down regulations.
When the next scheduled gas safety inspection will take place (usually 12 months from the date of issue)
Having a gas safety inspection done before a new renter moves into a property is a good idea. A copy of the CP12 gas certificate must be given to new tenants as soon as they arrive at the property. It is important to make available a copy of the gas safety certificate within 28 days of its release for current renters.
What is the time duration for a gas safety check?
A gas safety inspection is typically between 20 and 30 minutes. The more gas appliances that need to be inspected, the longer the process will take. The gas safety assessment may also take longer if any urgent repairs need to be made.
By ensuring that your gas expert has unrestricted access to all of the gas appliances in the house, you may reduce the time it takes. It's also a good idea to check the balance of any prepayment gas meters before you leave the house.
In the event of gas safety concerns, what will happen?
Your gas engineer will let you know if there are any issues with your gas appliances and what has to be done to restore their safety. If repairs cannot be made immediately, you should keep the appliances out of use until they can be repaired.
When you receive your gas safety certificate, record all follow-up actions and repairs done on your gas appliances. At a minimum, gas safety records must be preserved for two years.
Who is authorised to provide a gas safety certificate?"
Only Gas Safe qualified engineers are allowed to conduct gas safety inspections and issue CP12 certifications. Using the Gas Safe website, you may verify that a gas engineer is registered. Gas Safe registration cards are also a good thing to ask for. A section on the back tells you where they're qualified to work.
An overview of landlord obligations for gas safety.
All gas appliances must be installed or repaired by a qualified gas safe certified engineer.
All gas appliances in the residence must be checked annually by a gas safe licensed engineer. All tenants should ensure they have a copy of the CP12 within 28 days of the inspection and to new renters before they move in.
Residents should be taught how to shut off the main gas supply and what to do in the event of an emergency.
The cost for a gas installation permit
The cost of gas safety inspections varies from one business to the next, as do the certifications they provide. Between £35 and about £150 is the price range. The Health and Safety Executive suggests getting at least three estimates from three different gas engineers before employing one. A reasonable price will be obtained as a result of this.
Any repairs necessary due to problems discovered during your gas safety inspection will not be included in the estimate you get.
Take advantage of CP12 certificate discounts
To make renting out your property as easy as possible, several authorities provide specialised insurance policies for landlords. Packages that include boiler and gas appliance checks, as well as a Landlord gas safety certificate, are available for landlords. We'll arrange for a Gas Safe qualified technician to perform the inspection for your convenience.
Through our website you can compare prices, professionals and reviews in order to find the one that suits your needs. Book your appointment for your CP12 inspection today!
Comments on this What is a CP12 Gas Safety Certificate article are welcome.
Glasgow Building Designs
Glasgow Architecture Designs – architectural selection below:
New Glasgow Architectural Photos
Glasgow Architectural Photos
50 Bothwell Street Office News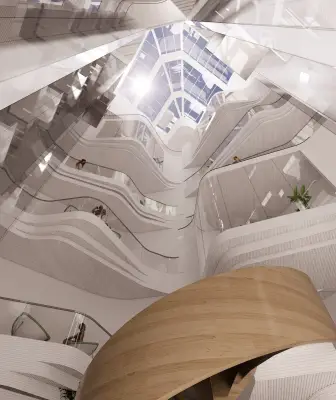 image courtesy of architects practice
50 Bothwell Street Office Redevelopment
Bridgeton Flats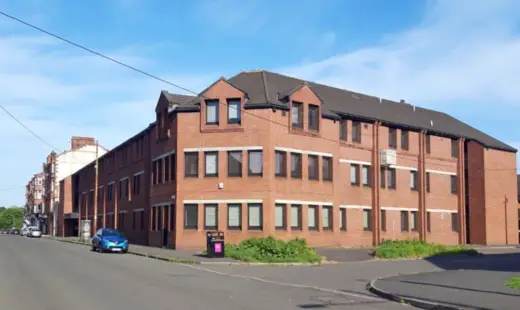 image courtesy of architecture office
Bridgeton Flats Muslin Street
Comments / photos for What is a CP12 Gas Safety Certificate guide – CORGI Proforma 12 information page welcome