What hides beneath Geometrical Art advice, Scottish buildings guide
What Hides Beneath Geometrical Art?
15 Dec 2021
The advent of the 20th century saw an upsurge in the attraction of geometric shapes painting in the artists and art lovers. These famous examples of geometric art forms include drawings with three basic geometric shapes – circle, triangle, and square.
The beauty of art shapes paintings lies in the placement of objects in non – illusionistic places and combined into non-objective compositions. Since the basic geometric shapes are presented in a two-dimensional variant, a three-dimensional viewpoint becomes redundant. The beauty of these shape paintings is that they do not depict the artist's emotions and leaves the on-lookers independent to interpret the gist of the artwork.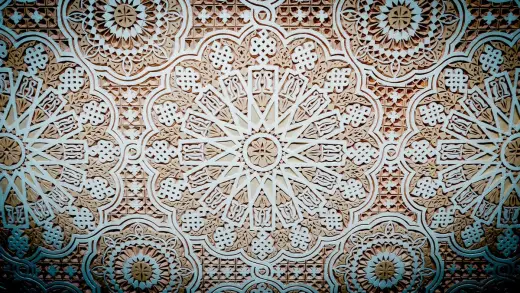 The concept of geometric shapes was promoted by some well-known artists, including – Wassily Kandinsky, Kazimir Malevich, Piet Mondrian, Sarah Morris, El Lissitzky, and other art-makers. These modern artists gave a new depth and dimension to their paintings, charming those art lovers. A few of their works are represented below.
On White II by Wassily Kandinsky
Wassily Kandinsky was born in Moscow in 1866. He had a striking for colors at a young age and believed each color had a mysterious life. He was a lawyer by profession, but after getting inspired by Claude Monet's Haystack, he became a full-time painter after getting a professional art degree.
On White Ⅱ is one of the most famous artworks of Wassily wherein he has used white as the base color in the portrait. The correlation of shapes, colors, and lines is vividly depicted by bold usage of lines, circles, triangles, squares, and apt usage of colors to fill them. The use of two significant colors, white and black, symbolically denotes peace, silence, and life's existence, whereas black denotes death. He used to listen to music while painting, and hence his work represents the complexity that goes into creating good music.
The lines and shapes are widely used to express freedom of emotions. The correlation of shapes, colors, and lines is vividly depicted by bold usage of lines, circles, triangles, squares, and apt use of colors to fill them. Thus, he expressed his emotions of spirituality and expression with the help of his renowned artwork.
The Knifegrinder by Kazimir Severinovich Malevich
Malevich was born in 1878 near Kyiv to the manager of a sugar cane factory. He pursued his passion for painting from Moscow after the death of his father. The rising communist movements mainly influenced his paintings in Russia. He portrayed his rebels against the government propaganda by initiating the Suprematist series of abstracts. He is among the ones who have created many famous geometric art masterpieces.
The knifegrinder is believed to have been made in 1912 and is an excerpt from the Suprematism movement. It is formed of colors, lines, and circles portrayed with a limited range of colors. The picture depicts a knifegrinder with a mustache sharpening his knife in distress with a blade. Behind him, the room adorns a table with vases, pipes, and a staircase. He is believed to be continuing his work in slow movements and seems to be a pro at his art.
Broadway Boogie Woogie 2 by Piet Cornelis Mondrian
Piet Mondrian was a Dutch painter born in the Netherlands. His father was a painter and taught in a school. Inspired by his father, he had a depth for representing art and showed an early tinge of the abstract before knowing what it was.
Piet is known for initiating the -De Stijl movement, which means The Style. Another attribute to fame is his visual vertical and horizontal elements, with primary colors of yellow, blue, and red and predominantly square and rectangular shapes.
Broadway Boogie Woogie is his last work before death and depicts buildings and the hustle of Manhattan. The whole artwork is based on lines, rectangles, and squares, which was a striking factor. It displays moving vehicles in squares, and yellow taxis running around the city are represented amidst the lines. It was characteristically the best of his works, evidently lifting our moods but, on the other hand, reminding us of the ground reality of the everyday hustle.
Rings by Sarah Morris
Sarah Morris was born in 1967 in England to parents who were related to medical fields. She has attended four universities to study art deeply. Her taste in geometric abstract art grew around 11997 since she showcased geometric modernist grid designs.
In the above painting, the rings denote rings on the International Olympics flag. These rings are also comparable to ring roads in Beijing. The use of colors also offers variations in the form of the artwork. The red color is repeated several times from the top right corner to the bottom left corner.
Whereas the black, white, and yellow colors play an essential role in balancing the proportions of the entire canvas. The usage of other colors balances and compliments the use of these four significant colors.
Beat the Whites with the Red Wedge by El Lissitzky
El Lissitzky was born in 1890 in Smolensk. After completing his studies, he moved to Vitebsk in Russia, where he taught design at an art school. He was fascinated by how geometric forms can be aligned with space and stated 'Prouns" to denote – Project for the new affirmation. Thus he represented his support for emerging art forms, eventually supporting the rebel.
Lissitzky has symbolically used his prime colors- black, white, and red to preface the movement of constructivism. The primary shapes or circles, triangles, and rectangles are used wherein the triangle in red denoted revolutionary people trying to break through and get over the anti-communist white army. The white background showcases the bright future of the Bolsheviks.
Conclusion
The best part of these paintings made from shapes lies in the fact that they are open-ended. The artists beautifully illustrate the depth of space and time in their masterpieces. The beauty of these paintings lies in their creation—the placement of each shape and its representation with adequate colors, which naturally charm modern-day art lovers.
Presuming you would now wish to possess a copy of popular geometric artwork adorning the walls of your house, head on to www.1st-art-gallery.com to get a replica of your favorite geometric abstract painting.
Comments on this What hides beneath Geometrical Art guide article are welcome.
Glasgow Building Designs
Glasgow Architecture Designs – architectural selection below:
New Glasgow Architectural Photos
Glasgow Architectural Photos
50 Bothwell Street Office News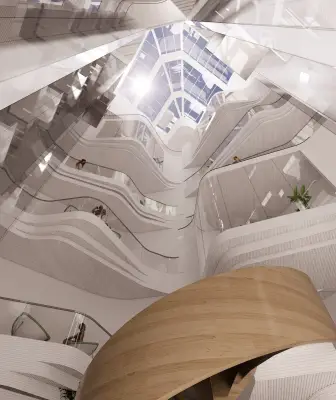 image courtesy of architects practice
50 Bothwell Street Office Redevelopment
Bridgeton Flats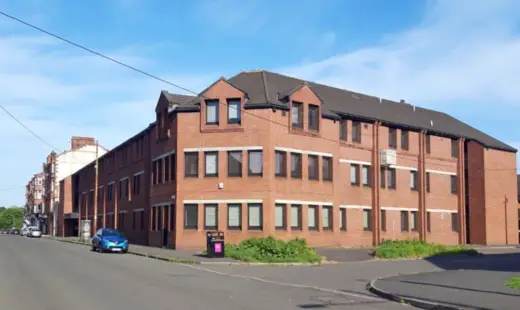 image courtesy of architecture office
Bridgeton Flats Muslin Street
Comments / photos for What hides beneath Geometrical Art Guide page welcome