What do artists actually do tips, Property building work advice, Artist guide
What Do Artists Actually Do
5 February 2022
If you have seen artists on TV talking about their work looking as elegant and sophisticated as ever, know that their life is not as peaceful as it looks.
Art explores formal qualities like shape, space, texture, and movement, and an artist is generally thinking about them at all times. The person can be exploring various forms of art, suffering from creative block, or struggling with finance.
So, while artists might want to attain peace, it is almost impossible for them to do so as they live in chaos. That said, exploring art cannot be termed as a lone wolf adventure; it does involve finding a community to indulge and interact with which can help deal with the chaos.
You may have seen a number of pictures that portray artists sitting in a room, and it might have seemed very comforting, however, their life is hardly as smooth in reality. In this read, we will be telling you about what an artist really does.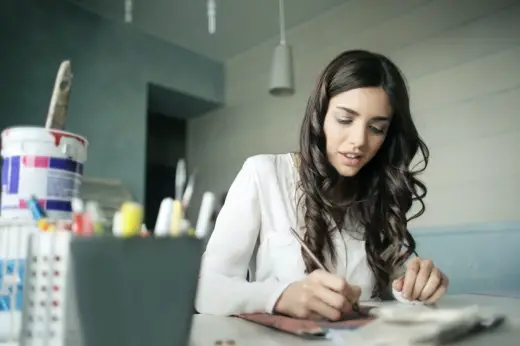 Keep reading!
What Does A Successful Artist Do?
You will find that most artists ponder over science, religion, politics, people, things, mathematics, and nature.
For an emerging artist, color, contrast, texture, and emotions are crucial aspects that enhance the creative process. You will notice that a healthy art community indulges in deep and meaningful conversations about the beauty of nature or the lines in the face of a person. To know more, read through the following points.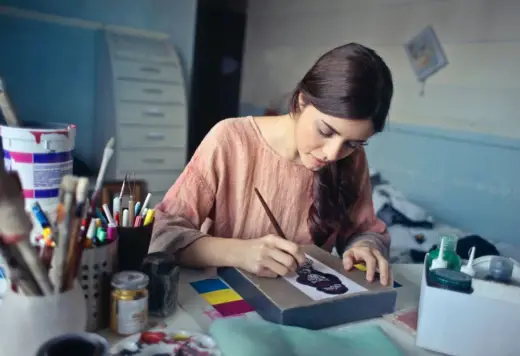 1. The Power Of Observation
Artists see the world a little differently than others, and that is one of the things that make them special. They spend a lot of time observing their surroundings and taking in everything that is happening. After all, art can be found in both garbage vans and aesthetic destinations. So, you will find these creative individuals trying to take in everything they see and portray it in their own way.
Now you should know that although art is inspired, it is not just carbon copies of work that can be seen around. The art-based community has many artists who see the same thing and paint something which is different altogether.
There is indeed no one way of creating art and even if the art supplies are the same, artists incorporate characters, nature, and everything else in their own ways. For instance, singers, dancers, painters, theater artists – each portray their observations differently.
Some might pay more attention to the human face and the lines on them that lead to an interesting expression. At the same time, others might want to capture a landscape paying attention to the texture of stones or the vibrancy of the landscape. Theater artists may take up socio-political issues and bring them up to the contemporary crowd through speech and movement.
For all of this to happen, artists need to spend time thinking, so you may often see an artist sitting and staring at the wall. They are not really daydreaming, but might be using their creative skills to paint a picture or ideate with themselves in their head.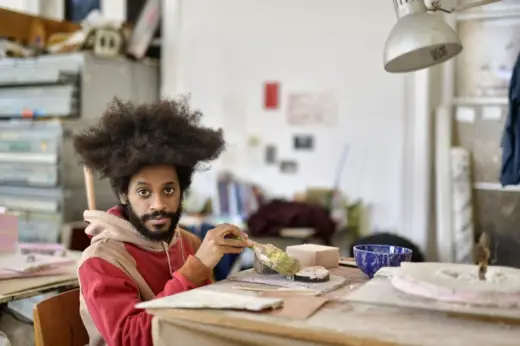 2. Making Art
The art world is pretty big, and artists are not just restricted to art galleries. They spend time creating their own work and then redoing it to bring out the best of their creativity. This involves pottery, digital art, paintings, sculptures, performing art, videos, and many other mediums. In fact, there are some creative professionals who create art by combining more than one medium at a time.
For example, some might take artistic photographs and combine them with digital art to create beautiful pictures. Pop culture and contemporary media are two fields where one can find a lot of inspiration.
So, art is basically known to be an expression of an idea in a form that is visible to people around. An artist can spend hours trying to create a physical form of their ideas.
You might find these talented bunch of creative geniuses hunched over their best desks at coffee shops as well as shared studio spaces. They may end up spending days in art practice sessions to constantly come up with new work.
3. Spending Time In Research
While you may think that creative individuals are always trying to organize exhibitions to spread their art form, it is not so. This is usually the last step of the process, which basically involves them spending hours on research. Now, if one is to have multiple revenue streams in their life, then being well aware of the surrounding situations is mandatory.
This means watching cinema, reading science journals, researching foreign cinema, and other unconventional spaces that can be treasure troves of knowledge. Also, novels, blogs, music, books of poetry, nature, and philosophy are other areas where one can find inspiration in.
Moving on, proper market research is necessary for one to indulge in their artistic career. Once they go through these different forums, they get a better idea about what present-day human beings thrive on. Then this knowledge is added to their ideas and concept-building processes to improve their creative skills.
So, the next time an artist says they want to study science journals, know that they are not joking about it!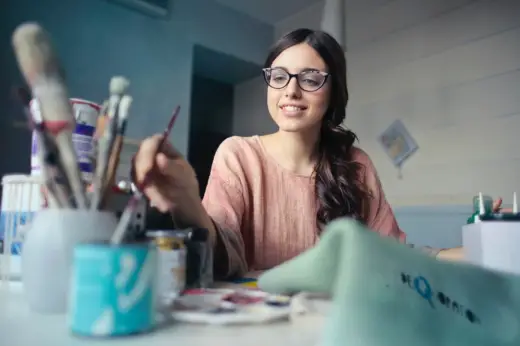 4. Building An Art Community
Art cannot be made in isolation, and a successful art career will always involve interacting with an art community. This may include being a part of art community websites, attending different art fairs, listening to newspaper and radio interviews of fellow artists, and connecting with others on social media.
You may find artists raising funds for their work and hosting workshops. Then there are art events held to promote local artists, and you can also take part in art competitions. These are great avenues where artists can find like-minded people, and they can explore different art forms.
Plus, if one has gone to an art school or attended an art class, then one must already know other artists or the local art scene in various places. Attending events and exploring art galleries is something that you will find an artist do to engage in creative pursuits.
When artists support one another, they can help each other grow better. Even if you are not buying artwork, just being in exhibitions and taking an interest in the work is more than enough to encourage them and their creativity.
Meanwhile, content creators can also get together to socialize and discuss the art business over some drinks or coffee. Meeting other artists will always help you get involved more, after which you can always use social media to stay connected.
5. Taking Art To People
While making art can be a truly exhilarating experience, artists have to earn their bread. Hence, their work has to reach an audience hoping that some will be buying from them. Now, artists have to spend some time finding dealers or agents who can help in organizing exhibitions in gallery spaces.
Then there are graphic designers who create portfolios, which can then be sent over to companies who are looking to hire. They can create personal web pages and join art community websites to ensure that they reach more people.
Also, a fine artist would mostly not spend a lot of time framing their work. While one can learn basic woodworking skills and be their own boss, they can also start selling artwork through agencies that frame and do the selling work too.
Moving on, as beginners, artists do not usually get gallery space, and they would rather experiment by putting their artworks on display or sale in small coffee shops. Then they can also display their work in art fairs by putting up stalls. Needless to say, contemporary media has really made it possible for artists to increase their audience list.
Further, many artists today are looking at self-promotion through co-operative gallery spaces and by starting their own blog. They might be giving interviews to newspaper and magazine editors, while they might be singing or talking about their art on the radio.
So, for one to become a successful creative person, a lot of hard work and determination are required. There is the basic business to handle; then there is production work which has to be taken care of. Finding the right balance often becomes difficult; hence, there are so many creative individuals struggling to become successful today.
6. Indulging In finance
Be it a graphic designer or a theater artist that you see on the stage, finance and business laws are important for all. Artists spend a lot of time in graduate school as well as afterward to learn the basics of income and expenditure.
They will need to know how to apply for grants, find insurance agencies, keep a record of the gallery exhibitions, and track invoices. The business laws of the city, country and state have to be kept in mind. Plus, they have to ensure that payment is made in the right method.
An artist's life is not all glamorous, and this is the darker side of it. Creative minds do not generally spend a lot of time arranging things and staying organized, and this can be a major challenge for most. While they have to dedicate time to designing marketing material, it is also essential to incorporate good management skills into their lives.
So, that would mean a host of tasks along with thinking, exploring, and actually engaging in creativity. If you have a friend who is a working artist or an art consultant, then ask them about the number of things that they have piled up in their heads.
In most cases, a good peer group can be of great help, especially for those starting their careers. Emerging artists may need that little bit of extra help, and an art community might just provide that.
What do artists actually do Final Words
If you ever get the time and the opportunity, we will ask you to talk to an artist. Even if you are unable to have deep and meaningful conversations, you may still get to know a lot about their creative process.
Many artists would love to talk about art galleries and have a companion to explore the local art scene with them. So, you can go and check out the art events happening around you.
Taking a walk with an artist will give you a newer perspective about art forms, and you may just end up knowing a lot more about them. Moreover, a cup of tea and a good companion never hurt anyone!
Also, if you are planning to gift an artist friend, know that a desk for artists will be a special option. It will not only encourage them to work more, but it will also show your support.
Bye and take care!
Comments on this Wwat do artists actually do article are welcome.
Glasgow Building Designs
Glasgow Architecture Designs – architectural selection below:
50 Bothwell Street Office News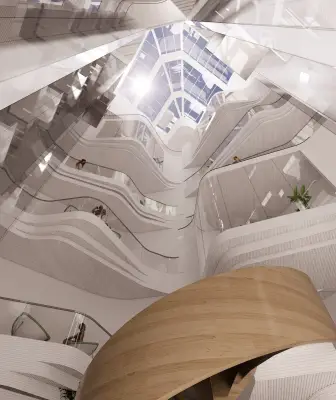 image courtesy of architects practice
50 Bothwell Street Office Redevelopment
Comments / photos for the What do artists actually do advice page welcome