What are the best modern toilets in UK guide, British bathroom design advice, WC United Kingdom
What are The Best Modern Toilets in the UK List
2 February 2023
Toilets are the mainstay in every bathroom. So, it is what you find in almost every bathroom around the world. For a long time people had not paid much attention to the aesthetics aspect of a toilet. However, overtime, things have changed, and manufacturers have innovated new designs and shapes to complement different bathroom design interiors.
So, what today are various variations of close coupled toilets, back to wall toilets and wall hung toilets. If you are looking for a modern toilet for your bathroom then there are various features that you should be looking out for. But what will make a toilet modern and which toilet should you choose if you want to add a more modern toilet in your bathroom? These questions arise usually in the mind of the homeowners when renovating their bathroom.
In this article, we are going to discuss everything you need to know about contemporary toilets, and we will also share the top modern toilets that are popular in the UK.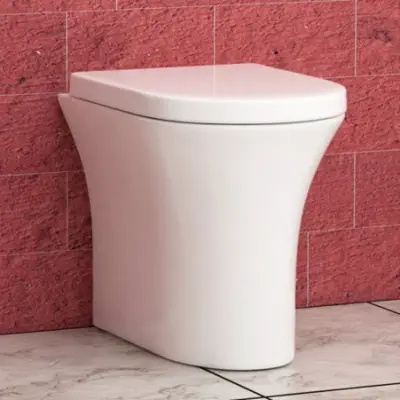 What are The Best Modern Toilets in the United Kingdom
Modern Toilet – How It is Different from a Standard Toilet?
There is no set definition of a modern toilet. Different people consider different elements to explain it. However, it is going to be the latest toilet both in terms of aesthetics and functionality. There are many new features going into the toilets in the last few years. Some toilets come with few of such features while others don't. When it comes to modern design, the one thing that comes in our mind is that technology integration in toilets may be the most modern or contemporary toilets. Though such toilets are pretty much under discussion everywhere but to be commonly available. So, technology integration is still low but has started to be a part of the toilets.
That is why most standard toilets have some design features that are modern. For example, dual flushing is a modern feature that allows water saving. And a toilet bowl which is without traditional rims for better cleaning, can be modern toilets.
Few Top Modern Toilets in the UK
Here we provide you with a list of the few most modern toilets in the UK.
Modern Toilet 1. Cesar Short Projection Close Coupled Rimless Toilet and Soft Close Seat with Cistern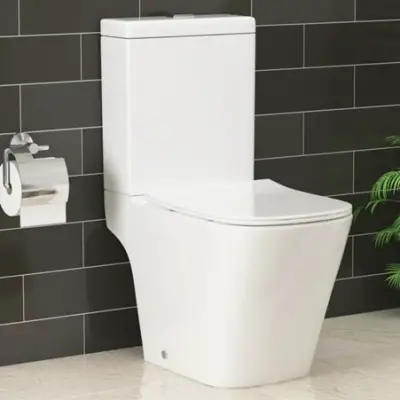 The Cesar Short Projection close coupled rimless toilet is an extremely efficient and stylish choice for any bathroom. Its contemporary design features a minimalist look with sharp, concise lines. It pairs perfectly with the included cistern's pre-fitted flush button. It also ensure ease of use and visual harmony. The British Standard compliant product comes complete with a six-liter dual-flush cistern and includes a soft closing lid. It prevents slamming shut. Which is protecting little fingers and keeping noise levels to a minimum. Perfectly designed for modern bathrooms, the Cesar Short Projection close coupled rimless toilet offers lasting satisfaction for customers in the UK.
Modern Toilet 2 Amaze Rimless Close Coupled Toilet and Slim Soft Close Seat with Cistern
The Amaze Rimless Close Coupled Toilet and Slim Soft Close Seat with Cistern is an ideal solution for those looking for modern, luxurious appeal in their new look. Featuring a rimless design, this comfortable seating option offers improved hygiene with flushed least water from 4.5/3L dual flush system – perfect for individuals or households seeking an environmentally friendly approach to bathroom maintenance.
Modern Toilet 3. Abacus Wall Hung Rimless Toilet with Slim Soft Close Seat & Wall Hung Frame – Round Push Button
The Abacus Wall Hung Rimless Toilet with Slim Soft Close Seat & Wall Hung Frame – Round Push Button is specifically suitable to meet the needs of modern bathrooms. The slim profile fits in any tight corner and the seat is great for ultimate comfort. The wall hung frame is made from sturdy materials that allow for easy mounting and quick installation. Additionally, the round push button makes flushing a breeze and is configurable with adjustable water pressure settings so you can find the option that best suits your needs. This toilet is an excellent addition to any bathroom due to its elegant design and efficient features.
Modern Toilet 4. Cesar Rimless Short Projection Wall Hung Toilet with Soft Close Seat & Wall Hung Frame, Square Push Button
The perfect combination of style and functionality, the Cesar Wall Hung Toilet makes for a luxurious experience. Its modern architectural design allows for easy installation and versatility, allowing it to fit in many different spaces. The soft close seat reduces sound levels and ensures smooth movement with little effort. As well as being easy on the eyes, the square push button is also hygienic and intuitive, making it user-friendly. Overall, this toilet is a superior choice when it comes to comfort and convenience in your washroom.
Modern Toilet 5. Grey Elm BTW WC Unit with Cesar Rimless Toilet Pan & Seat, Cistern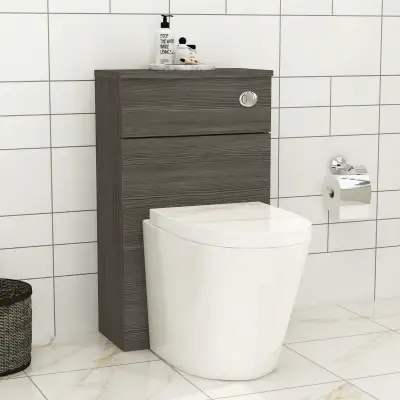 Streamlining the installation of a quality bathroom suite is effortless with the Grey Elm BTW WC Unit coupled with the Cesar Rimless Toilet Pan & Seat and Cistern. This sleek and sophisticated combination modern features the robust characteristics expected from premium-grade fixtures.
In addition to that it is its minimalist styling ensures it does not overpower today's contemporary bathrooms. It is Ideal for all types of residential and commercial space. So, it is what you need if you want this BTW WC unit that offers an impressive solution that meets both aesthetic and functional requirements. Offering ease of use for all users, it is no surprise that this ensemble continues to be a popular choice across the UK.
Comments on this guide to What are the best modern toilets in UK article are welcome.
Buildings
Key Buildings in Scotland Articles – architectural selection below:
Historic Glasgow : best Glasgow architecture of the past
Merchant City boutique hotel
Merchant City
Bridgeton Flats
Bridgeton Flats Muslin Street
Comments / photos for the What are the best modern toilets in UK advice page welcome