Things to avoid in JCT contract negotiations guide, advice
Things to Avoid During and After JCT Contract Negotiations
5 July 2022
JCT contracts have become extremely popular within the UK's construction industry. Nevertheless, as with any legal document, you should always carefully check every detail before you sign the final agreement.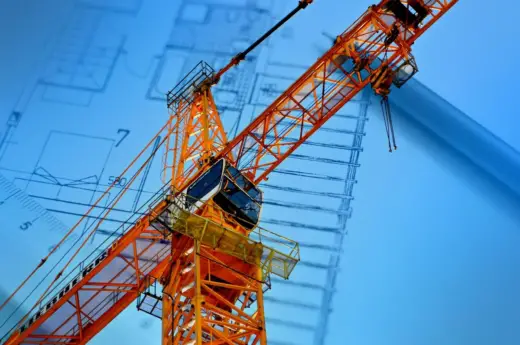 How should a JCT contract work?
Introduced by the Joint Contracts Tribunal, JCT contracts are standardised agreements that are designed to cover all aspects of construction work. Their primary purpose is to set out how and when builders are paid, and which party will assume liability.
If you work in the construction industry, it is imperative that you undergo JCT contract training as this will enable you to put in place reliable safeguards for your business.
What risks are involved with JCT contracts?
Although the standard form of a JCT contract poses little risk, its amendments can be unfavourable for either the contractor or the employer. They can also prove difficult for the subcontractors who will perform the majority of the work.
Even a standard JCT contract can contain clauses that could provide you with an advantage.
When reviewing a JCT contract, you should try to ensure that the following matters are properly addressed.
1. When do you transfer ownership?
The standard JCT clause states that the client will take possession of the construction materials once they have been delivered to the site. In these circumstances, you will need to pay for the materials first before receiving any money from the client.
You can amend the contract to stipulate that the client owns the items as soon as they order them from the supplier. However, you may also face an increased risk in this scenario as the client may no longer be willing or able to pay for the materials.
You can make this clause more equitable by stating that ownership of the materials only passes to the client once you have received full payment.
In return, you could provide your client with a vesting certificate as a form of assurance.
2. Ensure the provision for LADs is reasonable
Liquidated and ascertained damages (LADs) are pre-estimated losses due to delays in completing the work. They replaced penalty clauses but serve the same purpose.
You should ensure that the LAD clause is reasonable. For instance, damages should be payable only if the delay causes an actual loss to the client. If possible, consider asking the other party to remove the LAD liability so that only actual specific losses are covered.
3. Provide a cap on possible damages
Even if your LAD is set at 1% of contract value for every week of delay, it will still substantially reduce your profit margin. Therefore, consider negotiating to limit your liability to a specific amount and time frame. For example, you can set the limit to:
Match your insurance coverage
The maximum amount of the contract value or lower
The standard maximum time frame cap is around five to six weeks. Remember, uncapped damages can have a negative effect on your business.
4. Make sure you receive payment before materials become "fixed"
Once materials have been attached to the property, you can no longer remove them despite what the JCT contract may say. It also doesn't matter whether the fixed materials serve a structural or decorative purpose.
It is therefore vital that you obtain payment before the materials are attached to the property.
5. Will you need storage protection insurance?
When the materials arrive, you may need secured storage space. You should determine whether you can store the materials on your premises or onsite. Alternatively, you may have to use a third-party external storage company. In addition, if you are storing them onsite, you will need to hire enough personnel to guard them. Although this will incur extra costs, you do not want to own goods that are no longer usable.
Tips on how to draft a JCT contract that protects the interests of both parties
There are countless factors to consider, but here are some of the most important.
1. Specify the project requirements
There are certain elements that will always need to be clarified:
What does the project involve?
Who provides the scope of work?
If a client is demanding an impossible specification, you should set out exactly what can be accomplished.
2. Avoid using confusing words
Before you draft or edit a particular clause, make sure you understand what it involves.
3. Do not include vague provisions
Specifying what the parties should expect in the JCT contract will provide them with clear performance metrics. It is better to add lots of details to the contract than to use ambiguous words and phrases.
4. Do not be hasty when drafting the contract
Before you sign the contract, make sure you completely understand its contents. This will make it easier for you to incorporate any specific amendments you require.
Things to avoid in JCT contract negotiations Conclusion
JCT contracts were drawn up by contract writing experts. They are often full of jargon and the wording can sometimes cause confusion to those unfamiliar with this type of legal document. For this reason, you should always take some time to fully understand the content when adding your own amendments. In fact, it is advisable to employ the services of an expert in JCT contracts as they will be able to guide you on the clauses and explain how to draft amendments. They will also help you avoid potential risks and unexpected liabilities.
Comments on this Guide to Things to avoid in JCT contract negotiations article are welcome.
Buildings
Key Buildings in Scotland Articles – architectural selection below:
Merchant City boutique hotel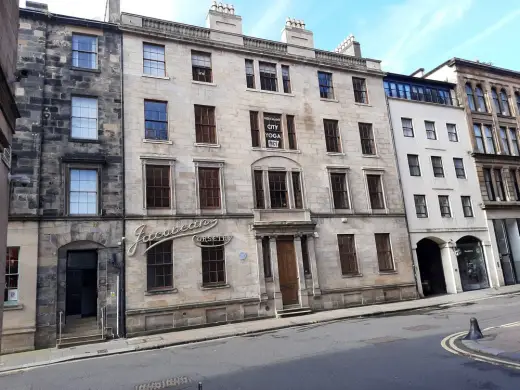 image courtesy of architects practice
Merchant City
Historic Glasgow : best Glasgow architecture of the past
Comments / photos for the Things to avoid in JCT contract negotiations advice page welcome