Rent a room with your friends in New York guide, Manhattan apartment rental visit tips
Best Way To Rent A Room With Your Friends In New York
April 6, 2022
If you're one of the hundreds of people that can not afford a whole apartment, have recently arrived in the city, or are trying to save money, you're definitely looking for a coliving space. While many people live with friends and associates, the great majority of people rely on the dozens of services and websites that link roommates and apartments.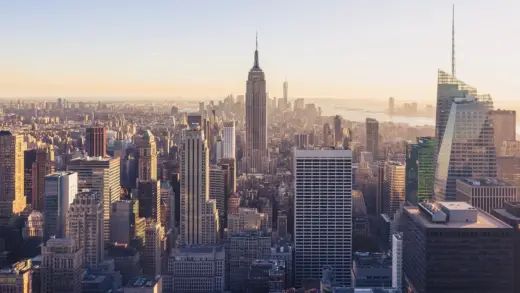 Coliving is a developing sector that the real estate industry is starting to notice and cater to. Surprisingly, it's not an issue that affects only people in their twenties. There are people looking for roommates of various ages and walks of life. And coliving in NYC is very affordable, as shown on SharedEasy`s website.
Coliving Is A Great Choice For Many
Coliving may not be for you if you value great privacy and are very inflexible with living arrangements.
People that are willing to be flexible, on the other hand, can save a lot of cash.
Coliving is advantageous for a number of reasons, including:
Not enough money to rent a full apartment
Not wishing to live alone
Being a newcomer to town
Being away from home a lot/traveling a lot
You're trying to save money for a big buy (e.g a home or car)
Short-term stay in the city
Why Is Coliving Now A Popular Choice?
Some homeowners in the city may not like the concept of having strangers share an apartment. This is because if one of your roommates suddenly decides to leave because one other roommate is unbearable, you'll have a room vacancy on your hands.
Even if you are sharing a room with your buddies, this could still be the case. Living with someone is not the same as simply knowing them for a long period. You might learn something shady about them.
Despite some drawbacks, many landlords have recognized that this is a viable option. Because filling an apartment room by room may sometimes be easier than getting four or five persons who are willing to share an apartment.
First Things First… Get Your Documentation Ready
When looking to get a room to rent with your friends, each of you must fill out an application, have your credit checked, and provide proof of income, just as if you were asking for an entire apartment.
Your Credit Score
Credit scores are a well-known measure for estimating your likelihood of timely repayment of a loan. Landlords often use them to determine whether or not you will fail on your rent. To calculate your credit score, credit bureaus look at your purchasing habits, credit activity, and loan payments.
When you pay your loans and other debts on schedule, your credit score improves. Credit scores range widely from 350 to 800, even though some credit bureaus go as high as 950. Landlords are much more likely to approve people with credit scores of 700 or higher, with prime renters getting priority.
However, if you're a student, you're unlikely to have a stellar credit score. It's fine, though. If your credit score is above 650, you will almost certainly be able to find a landlord who will rent to you. Even so, it can be challenging, and you may require a guarantor to close the deal.
Income Documentation
While each landlord and/or agency will have distinct requirements, they are all minor differences on the same thing.
They mostly look for the following:
means of identification
evidence of your current employment
evidence of income, and
evidence of previous earnings
Employment Verification
Typically, a letter from your company's HR department with a letterhead. It's possible that a signed job contract (together with recent pay stubs) will suffice. With authentication, some companies may supply a phone number.
For freelancers, a statement from their CPA will do. Articles of documents and a list of officers or owners should be provided by business owners(s).
Apartment or Roommates First?
There are no hard and fast rules for sharing an apartment. You're set if you already have a bunch of buddies that want to do it with you. But if you're like dozens of other New Yorkers, you either have a small network or don't have the time to form a group of individuals to find a place. There are a plethora of websites and applications dedicated to finding roommates and rooms.
Many local real estate firms now pay attention to coliving, with a division dedicated solely to locating roommates and promoting available rooms. Before you commit to working with a specific realtor or agency, learn about their roommate matching system, if any.
You may also start by looking for a room and house that you like, and then figure out who will be living with you afterward.
What If Your Friends Don't Qualify?
Each of your friends that you want to move in with must qualify for the apartment or room, just as you. You may come upon a situation where one or all of your housemates do not qualify on their own. This is where guarantors come in. In many cases, this is typically a relative or close friend.
Some landlords or agencies simply require one guarantor to cover the unit, which can be difficult because most guarantors are hesitant to cover people they don't know well. Accepting several guarantors has become very normal in recent years.
Nowadays, it's even easy finding a guarantor as we now have a lot of guarantor insurance companies around.
How Much Do Rooms Go For?
Rooms can cost anywhere from a few hundred dollars per month to well over $1,600 monthly, just like apartments. This is mostly determined by the location, condition, and the number of rooms if it's an apartment.
In general, the more bedrooms an apartment has, the more cost-effective it is. Consider the price difference between a two-bedroom apartment for $2,800 and a three-bedroom apartment for $3,300. With more rooms, the savings are considerably larger.
Conclusion
Coliving has brought a lot of possibilities (and community building). But there are a lot of things to be put into consideration when moving in with friends – from official documents to personal living habits – to ensure that you have a smooth ride while you're together. We're now sure you know how to find a room or apartment to rent in NYC.
Comments on this Rent a room with your friends in New York article are welcome
Property Designs
Glasgow Architecture Designs – architectural selection below:
50 Bothwell Street Office News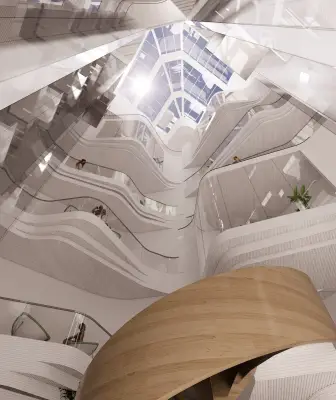 image courtesy of architects practice
50 Bothwell Street Office Redevelopment
Comments / photos for the Rent a room with your friends in New York advice page welcome