Overseas real estate investing guide, Buying and selling property abroad advice
Overseas Real Estate Investing Advice Guide
16 August 2022
At a certain age, after achieving a pinnacle of experience, hedging funds becomes one of the most crucial decisions of your life. To give us one of the best avenues in the world to double our finances while minimizing expenses, the concept of "Investment" was introduced.
Overseas Real Estate Investing: Your Guide to Getting Started
Investing in overseas real estate property can seem lucrative when you have sufficient funds. However, things get confusing when you step into the market. Choosing from a multitude of options like 1-bedroom studio apartments, 4 BHK villas for sale in a sustainable city, and 2-bedroom condos, can seem difficult to most.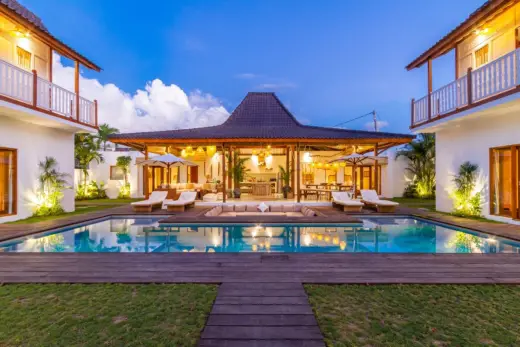 If you are on the bandwagon of purchasing real estate property and are caught in this dilemma, then read on. As we walk you through the ultimate guide for overseas real estate investment, letting you know the intricacies of this game, find what you are missing out on.
Real Estate Investing
However, purchasing real estate properties is not a piece of cake. Many people are familiar with the option of buying land or homes, selling them out, or renting them for a profit. The notion for real estate investment overseas is the same. You buy a physical possession of the asset and work around it to make it a source of income. This is a form of primitive real estate investment. There exists, however, a plethora of options for you to choose from. Some of them are as follows.
Renting out a room
If you live in a four-bedroom villa, and there is ample space in your house, then you can rent a room. Alternatively, you could buy this property overseas and choose to rent it out to tenants over there.
Flip investment properties
Overseas properties have the potential of being flipped around in a sleek and modern design to ascertain your vision of the future. If you have the financial means to purchase homes that you can then modify to be in the condition for renting and selling, then flipping is an excellent option for you. It can serve as a lucrative option if you have the financial resources and time to invest in it.
International/Global REITs
Global REITs allow you to invest in real estate property abroad. The risks, however, associated with this type of investment are numerous. Apart from the risks associated with real estate investments, you will need an understanding of foreign policies, economic factors, taxes, and global influencers of the country you are planning to invest in.
Comparing real estate pricing overseas
Before you select a single country whose real estate you are interested in investing in, you should look at different metrics and compare real estate prices for each. The ideal metric to do so is Dollar Cost Per Square Meter. Through this metric, you can calculate your return on investment, rental yields, and the likelihood of a good investment in a comparable way.
Many countries like Georgia already use USD pricing in their real estate deals because it is much more stable than local currency purchasing. So when you go around comparing apartments with this ratio, it is not usually a big leap.
Negotiating real estate deals
Depending on where you come from, the general dynamics associated with real estate deals overseas can be different. In the West, given the American influence, buyers are believed to make the first move in terms of negotiation. However, in other parts of the world, where moving houses occur once in a blue moon, it is often seen as happening the other way around.
The seller often sets the pricing, and the buyer may either take it or leave it. Therefore, in some countries, sellers may refuse to even consider selling their property for a less reasonable price. The solution is simple: know the state where you are applying down to its core. Know the people over there and how their mentality operates. If the seller straight refuses to lower the prices, consider other options.
Buy from reputable developers
Investing in overseas property can seem a hassle, given the uncertainty associated with the market. After all, there is a high probability that you are not aware of the country's culture, property laws, and market conditions. But these little barriers should not prevent you from capitalizing on profitable investments, especially since this knowledge gap can be bridged in several ways.
One of them is to perform extensive research on the developer of the project who you are eyeing. Consider their track record, their partners in your region, and years of experience, along with other factors. A developer who ticks all these boxes will likely be the ideal personnel for you.
Risk VS Benefit
Investing in overseas real estate is often considered an investment that never loses value. However, the truth in this statement is far less than you may think. You see, the financial crisis of 2008 was partly caused by real estate investors who became greedy. Mortgages were provided for people who could not pay them back on a broad scale, and financial institutions created securities from these mortgages.
These, in turn, had a very high risk of default, and as it turns out, the majority of them actually did. Keeping this in mind, you need to focus on finding real estate investments from trusted brokers. If used wisely, real estate can undoubtedly add zest to your portfolio.
Overseas real estate investing guide – conclusion
Real estate investment overseas can be a tough nut to crack, especially if you do not have prior experience. However, brokers worldwide know precisely what they bring to the table. Your only job is to find someone reliable, someone you can trust, and someone who will make the right suggestion for you.
Across the world, there are multiple options for passive income through real estate investment. If you opt for these, there are certain countries like the UAE, USA, and more, that even give you a residence visa for it. So, what are you waiting for? Pick up your funds and invest overseas today. Safe Investing!
Comments on this guide to Overseas real estate investing article are welcome.
Buildings
Key Buildings in Scotland Articles – architectural selection below:
Merchant City boutique hotel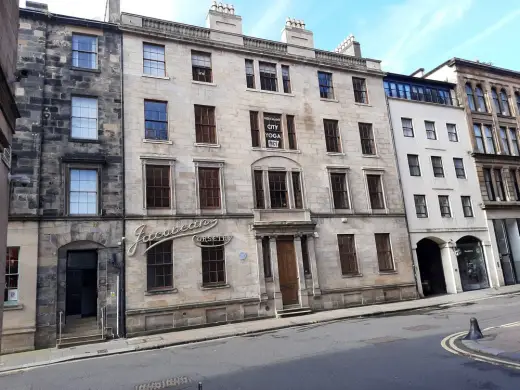 image courtesy of architects practice
Merchant City
Historic Glasgow : best Glasgow architecture of the past
Comments / photos for the Overseas real estate investing advice page welcome