The next big flooring trends for modern homes advice, House floor design style, Classy property decor
Next Big Flooring Trends for Modern Homes Style
5 Oct 2020
Different flooring trends ranging from faux wood to herringbone flooring have been emerging over the years. Some of these trends are still relevant while homeowners have ditched the rest.
Truth be told, it's better to settle for a flooring option that is practical and classy instead of following every passing trend.
Flooring isn't among the home improvement project you can delve into often. It should last for some years if you're able to get it right. Homeowners now have a plethora of flooring options, thanks to the latest technology.
Here are the top flooring trends for a modern home.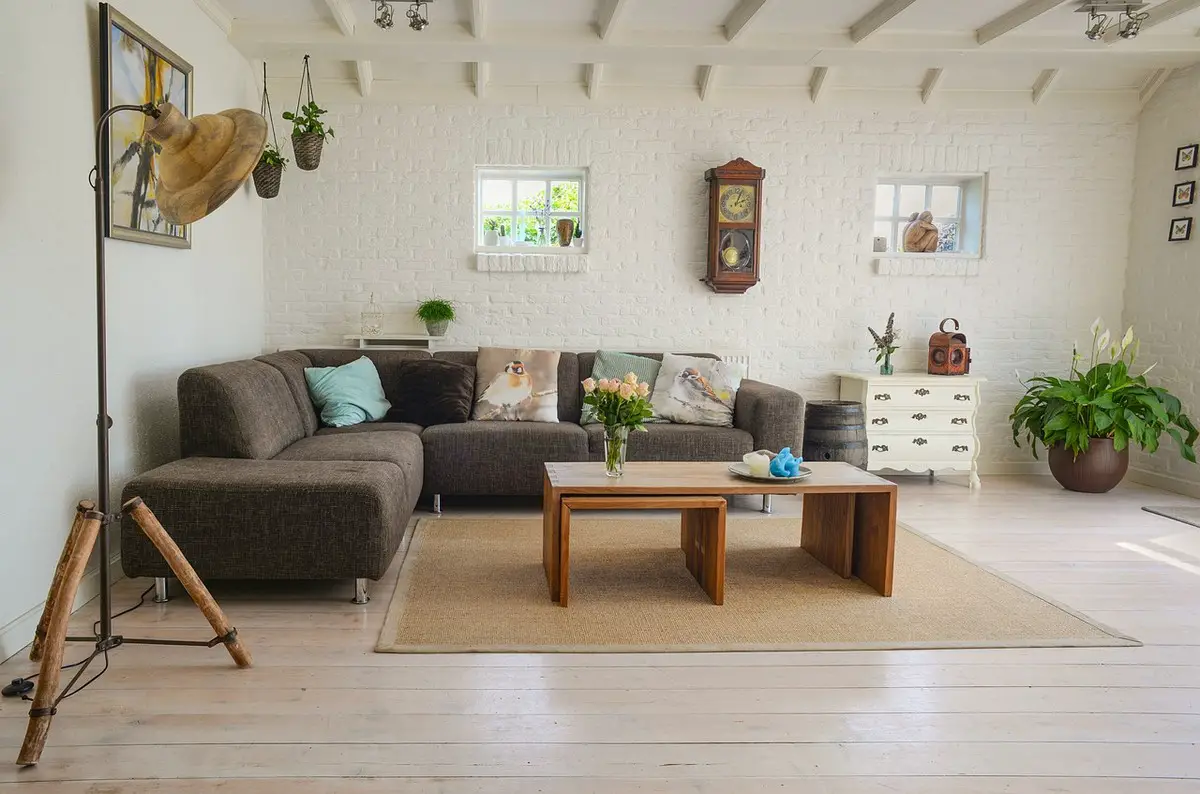 The Next Big Flooring Trends for Modern Homes – Style Guide
It's not surprising that more people are embracing eco-friendly products in their everyday life. Such people understand that taking deliberate steps towards green living starts from the homes.
Environmentally friendly floor finishes like linoleum and cork tend to last longer and contain low VOC. They are also easy to maintain and the best bet for individuals with allergies or other respiratory issues.
You can rest assure that you will enjoy clean indoor air with eco-friendly floor finishes.
Luxury vinyl tiles are among the top flooring trend for 2020. They are gaining popularity because of the numerous benefits that come with them. This type of flooring is waterproof and perfect for rooms such as the bathroom and kitchen.
When you're shopping for LVT flooring online you will get different qualities and prices but if you stick to reputable brands like Floors Direct you will find decent quality in really cool trendy designs which you can get free samples of before you place your order.
Bleached and blanched woods
This option is for you if you prefer a wood finish that's similar to the bleached floor instead of the stain coating or artificial dye of wood. The process involves bleaching the wood. Bleached and blanched wood flooring will make your home more appealing as the wood will still retain its beauty.
Vintage black and white flooring never goes out of style and it's expected to be a prominent trend this year. You should consider it whenever you want to revamp your home. This flooring is daring and will give your home the luxury vibes without having to break the bank.
Vintage black and white flooring is no longer limited to the farmhouse décor style. This option will blend with any décor style and design element.
A significant percentage of homeowners are gravitating towards cool-toned colours in this decade. The common colours include green, blue and dark brown. You can incorporate them when painting your walls, countertops and other areas in your home too.
It's important to consider some important factors when you're planning a home makeover. There are lots of hazards in the home and it's possible to avert most of them.
Installing slip-resistant flooring can go a long way to prevent slipping. This affordable flooring option is not only meant for families with kids or seniors.
Investing in a good flooring option will boost the value of your property. Even though the best flooring can last for several years before needing repair or replacement, don't ignore any warning signs. You can ask your contractor for suggestions that will help you make a well-informed decision.
Comments on this Next big flooring trends for modern homes advice article are welcome.
Glasgow Housing Designs
Contemporary Glasgow Residential Property Designs – recent Strathclyde architectural selection below:
Student housing at 249 West George Street
Architect: Mosaic Architecture + Design
249 West George Street Glasgow student flats
Bridgeton Flats
Bridgeton Flats Muslin Street
Candleriggs Square Apartments Merchant City
Candleriggs Square Apartments Merchant City
Hill House, Helensburgh, northwest of the city
Hill House
Comments for the next big flooring trends for modern homes post are welcomed.