Know about aluminium formwork systems advice, Building business guide
What You Need To Know About Aluminium Formwork Systems
18 May 2022
Aluminium formwork systems are relatively new in the construction industry. However, they readily fulfil the industry's increasing demand for more reliable formworks. Compared to traditional formworks, such as those made of wood, aluminium systems are mainly resistant to the elements, including moisture. They are also ideal for:
Commercial buildings
Multi-storey structures
Multiple houses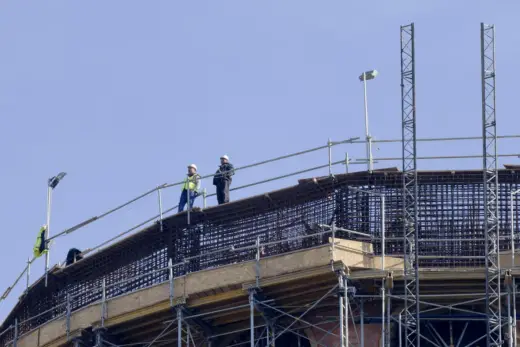 What are aluminium formwork systems?
Aluminium formwork systems are often used for forming the concrete structures of buildings and other similar projects. Builders use them to control and schedule various construction works, including:
Steel reinforcements
Concrete placements
Electrical and mechanical conduits
Aluminium formworks are also suitable for load-bearing wall constructions. In contrast to traditional timber and plywood formworks, aluminium can withstand the enormous pressure of fresh concrete.
In addition, this formwork technology can be put in place quickly and without any difficulty. It is adaptable and cost-effective for the majority of construction projects. It is also durable and high-quality, and requires only a minimum amount of maintenance.
According to Meva UK, aluminium formwork systems have several unique features:
Aluminium is light so these formworks are crane-independent
Assembly is often quick and easy as the brackets, guarding rails and other accessories can be secured with welded-in nuts
Concrete adhesion is less likely compared to other types of formwork
Reduced construction costs, especially when working on identical structures
Aluminium is versatile and can be used for various building parts, including beams, columns, floors, walls and slabs
It has an excellent stiffness-to-weight ratio, enabling it to withstand the high pressure of fresh concrete
What is involved in using aluminium formwork?
The process is similar to that used for traditional and contemporary formworks:
Setting up the steel reinforcement – The steel provides support to the concrete until it hardens and reaches 50% strength.
Formwork placement – As the aluminium formwork is pre-built, the builder will need to calculate the required sizes of the building's structural elements, including the beams, slabs and columns. This will enable them to select the aluminium components required in their construction project. Using the pin and wedge system, the workforce will be able to assemble the aluminium formwork with ease.
Concrete pouring – After placing the formwork, the concrete can be poured inside. Once it has hardened, the formwork can be dismantled. It is easy to take the aluminium components apart and reuse them on future projects.
What are the components of a typical aluminium formwork system?
As a rule, an aluminium formwork system usually comprises four essential components (depending on usage).
Wall sections – Walls are required to shield the building from environmental hazards and they include the following:
Wall panels
Rockers
Kickers
Stub pins
Beam sections – Foundations are the basic and vital part of any structure:
Beam side panels
Prop heads
Soffit beam panels
Deck sections – Decks can be used to shape the concrete to support the building's weight:
Deck panels
Deck props
Prop lengths
Soffit lengths
4. There are also other sections or accessories, such as:
Internal/external soffit corners
Exterior/interior wall panel corners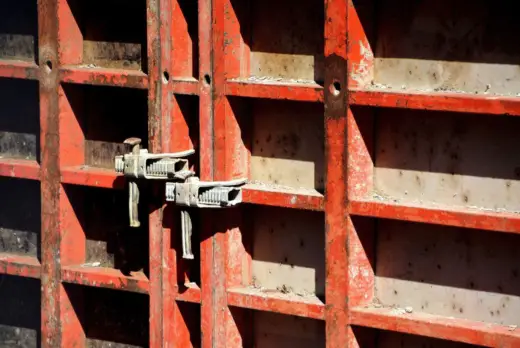 Why is aluminium formwork better than its conventional counterpart?
Construction speed – Four-day cycle per floor (conventional formwork systems have a minimum cycle of 21 days)
You can expect high-quality surface finish as there is no need for plastering
There is little material wastage
You need to pre-plan the formwork system
What are the benefits of an aluminium formwork?
It speeds up the construction time
Because it is light, transportation and handling are easy
A semi-skilled worker can assemble and disassemble the formwork
It has a simple interlocking system with built-in safety features
You can customise the system based on your project and client requirements
It has fewer joints than other formwork types, reducing the likelihood of leakages while improving the structure's durability
It can accommodate the building's architectural features with a smooth and high-quality surface finish
What are the downsides of an aluminium formwork?
High purchase cost
It requires at least 200 repeat uses to justify the cost
Once deformed, it is usually difficult to repair
Although it is customisable, it is often difficult to modify once cast-in-place concrete
Initial setup can take longer than for other formwork systems
It has numerous components requiring considerable storage space
Not suitable for minor construction work
The thickness of the aluminium components may make it difficult to avoid concealed services
Issues such as cracks and high hydration heat can occur
Conclusion
Overall, an aluminium formwork system has a higher purchase cost in comparison to other traditional formworks. However, the durability, easy transportation and handling, and long reusability rate more than offset the one-time acquisition investment. An aluminium formwork system is also customisable so it can be tailored to the specific requirements and budget of any construction project. It is worth considering steel reinforcement as an option.
Comments on this guide to Know about aluminium formwork systems article are welcome.
Property Designs
Glasgow Architecture Designs – architectural selection below:
50 Bothwell Street Office News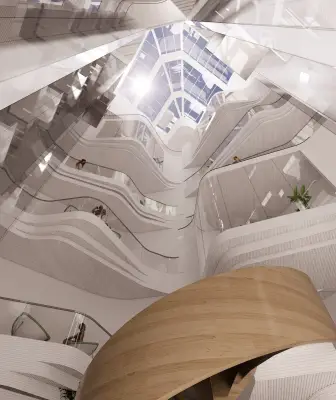 image courtesy of architects practice
50 Bothwell Street Office Redevelopment
Comments / photos for the Know about aluminium formwork systems advice page welcome