Is house flipping a profitable business tips, Construction concrete drill bit advice, Property refurb tool help
Is House Flipping a Profitable Business Guide
27 August 2021
Flipping a house requires a significant amount of time, knowledge, and money. You need to know the real estate industry and the factors involved in making a house sell. It also helps to have a few contacts in the construction industry and design sector so you can have the best team possible. Flipping a house is an enormous project that can either make or break you in the real estate industry.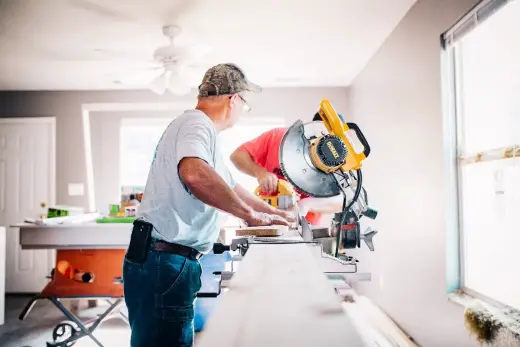 Is House Flipping a Profitable Business – Home Renovation
Flipping involves buying a property below market value, renovating it and selling to make a profit. It sounds simple enough, right?
The complexity of the project depends on how much work needs to be done. You may have to address major structural damage or just give it a lick of paint and be on your way. House flipping is all about strategy and making the property as attractive as possible to buyers.
You can hire a team to help out with the different elements, like an electrician, plumber, interior decorator and landscaper. Or, if you have the skill and expertise, you can do the renovations yourself and save a lot of money on labour costs. You will need to invest in specialist machinery, like a concrete drill bit or a digger, to help you with some tasks.
Generally, developers aim to use a minimum profit on costs value of 20% when budgeting for the flip. If there are unexpected costs or a problem during renovation, there is plenty of room for them to still make a profit. Always leave a margin of error when it comes to renovations.
There are numerous advantages and disadvantages to flipping a house.
There are still areas of the UK where you could flip a house for over 20%. Aim to find the most affordable property on the most expensive street. If you can find a run-down house on a valuable street, you can make a staggering profit in no time. Unfortunately, finding these properties often involves travelling to an area you are unfamiliar with. It's much harder to sell a house in a place you don't know. You need to know the area's advantages, such as the surrounding schools, commuter links, community atmosphere and much more. You could always ask around and talk to other developers in the area for advice.
Borrowing money to renovate a property is becoming increasingly expensive and challenging. You may have to save the money needed for the renovations or wait for a loan. Most developers will use some of their profits from their previous flip to renovate the next house and so on.
Some banks have even introduced a rule where you cannot sell a property for six months if you have not owned it. Look at the rules of your financial institution and local area to see how they affect your flipping projects.
Comments on this guide to Is house flipping a profitable business? article are welcome.
Glasgow Housing Designs
Contemporary Glasgow Residential Property Designs – recent Strathclyde architectural selection below:
Ingram Street Property Development
65-97 Ingram Street Glasgow
The Foundry Cathcart housing development
The Foundry Cathcart housing development
Golfhill School Flats
Golfhill Public School Dennistoun Flats
Candleriggs Square Apartments Merchant City
Candleriggs Square Apartments Merchant City
Building Designs
Glasgow Architecture Designs – architectural selection below:
Kelvin Hall television and film studio
Design: Reiach and Hall Architects
Kelvin Hall television and film studio vision
City Chambers, George Square
City Chambers
Comments on this Is house flipping a profitable business advice – home renovation income article are welcome.