Installing marble kitchen countertops guide, Property natural stone materials advice
Installing Marble Kitchen Countertops
31 Jan 2022
When planning to install natural stone countertops in your kitchen, one of the first stages will be determining the best material for the job. There are many natural stone options to choose from, each with advantages and disadvantages.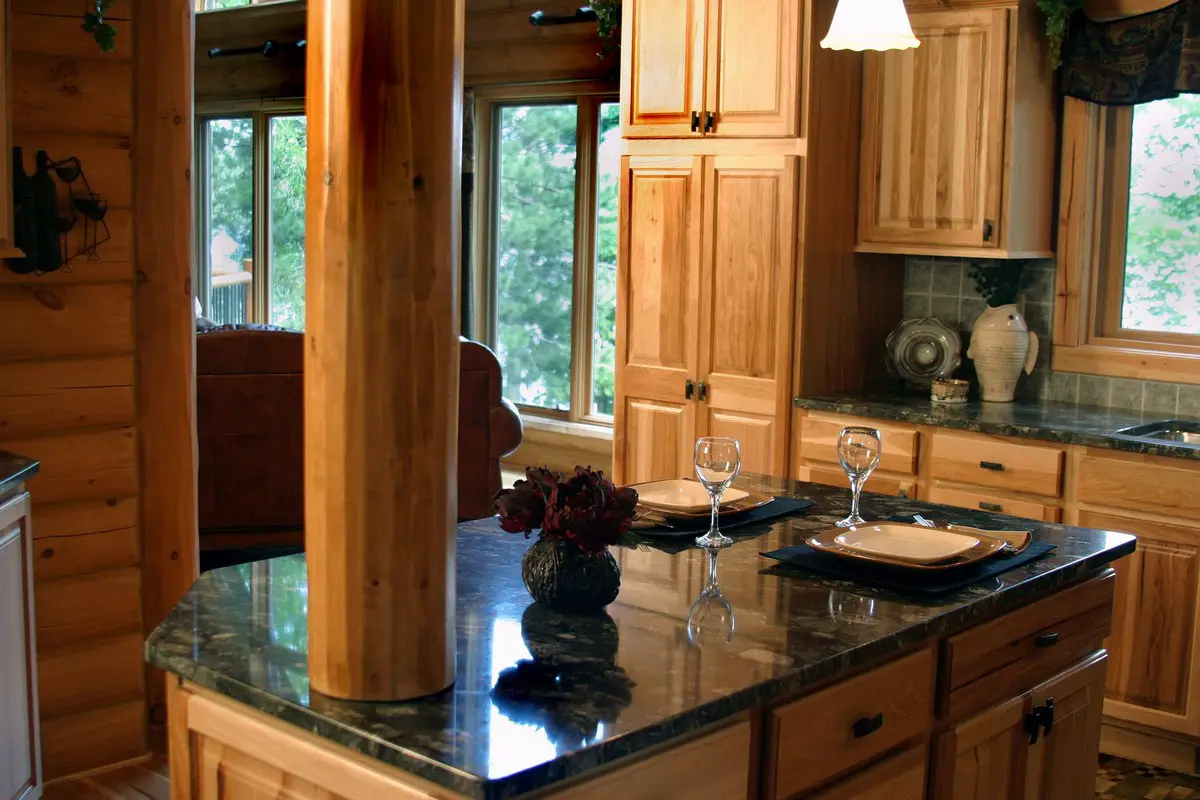 For the time being, we'll concentrate on marble as a countertop material, and we'll go over all of the advantages and disadvantages of using it.
Marble is more of an artistic medium than a building material
It is simply because marble can be used to create an eye-catching centerpiece in any space that most people choose marble installation, whether it is for their kitchen or bathroom worktops. Marbles with a distinctive or uncommon color, as well as more obvious veining, will command a higher price than other marbles. A gorgeous piece of marble, on the other hand, is unquestionably stunning in its own right.
Apart from that, finding a style of marble that matches whatever other design aspects are in play isn't difficult, and the versatility and neutrality of marble are still another reason people select this material.
Marble is a heat-resistant material
It is not advisable to remove hot pots and pans directly on marble counters. However, due to the heat-resistant characteristics of marble, it is technically possible to do so in particular circumstances. It would take consistent and presumably intentional attempts to burn or scorch its surface with high temperatures or fire. Although you probably won't want to cook on marble, as you may with granite, marble nevertheless holds up exceptionally well to heat and hot objects. Although this is the case, trivets should be used for hot pots and pans regardless of the surface on which they are placed.
Marble is porous and has a soft texture
Because we're talking about stone, it might not be very clear to say that marble is soft. However, when it comes to natural stone, marble is smooth. Marble is also porous, and these two characteristics are the most significant drawbacks associated with it.
If acidic substances such as tomato or lemon juice are allowed to sit for an extended time, they can cause major damage to marble countertops. Belt buckles and bulky jewelry, for example, have been known to stain marble, and they can leave scratches or chips anywhere they come into touch. Regular cleaning, polishing, and sealing are highly recommended techniques to help fight these two fundamental vulnerabilities of marble. Still, they will not prevent physical damage caused by carelessness or obliviousness on the homeowner's part.
Marble can be as inexpensive as one's financial situation allows
Among the most widely held misconceptions about marble is its expensive building material. But in reality, marble wallpapers available in 1Click Wallpapers; a leading Marble wallpaper vendor in UK, are not beyond reach for most householders.
In this case, however, there is a significant overlap between the reasons why marble is attractive and that is the brilliance and extent of the veining on a particular block of marble. Because it sets marble apart from many other natural stone selections, this feature ultimately attracts the most people to marble in the end. As a result, if someone is seeking that perfect piece of marble with prominent veining, they may expect to pay a little more money than someone looking for a plain slab of marble to dress up their kitchen or bathroom.
Wrap up
If you boil it down, marble is still an excellent material to use in any home improvement project that would benefit from a transitional or contemporary design aesthetic. The bad characteristics of marble can be easily mitigated with a little due care and elbow grease, while the beneficial aspects make the extra effort more than worthwhile. After all, who doesn't enjoy having their interior design decisions praised by those who come to their house?
Comments on this guide to installing marble kitchen countertops article are welcome.
Glasgow Building Designs
Glasgow Architecture Designs – architectural selection below:
50 Bothwell Street Office News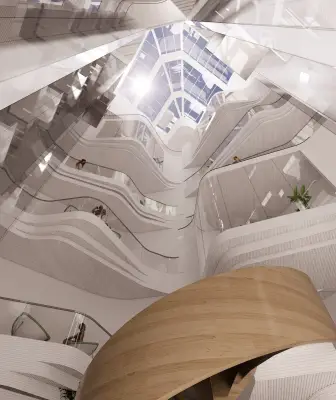 image courtesy of architects practice
50 Bothwell Street Office Redevelopment
Comments / photos for the Installing marble kitchen countertops advice page welcome