I want to be an architect guide, Architecture practice set up tips, Becoming a building designer advice
I Want To Be An Architect – Help Guide
12 Mar 2021
Becoming an architect is one of the most coveted things by young people when choosing careers. So, how does one become an architect? What should you be looking at when pursuing a career in this area? Well, the first thing to do is understanding the work of an architect. With the help of Assignment writing service UK architect professionals, you will get to know more about the work done by experts in this field.
In a nutshell, an architect's work involves the design and creation of plans and technical drawings of buildings for the construction industry. This is the main area where an architect uses their skills. They can also do renovation works on existing structures such as doing building extensions. The scope of work ranges from residential to commercial buildings. Therefore, the first requirement for becoming an architect is by understanding the work done by these professionals.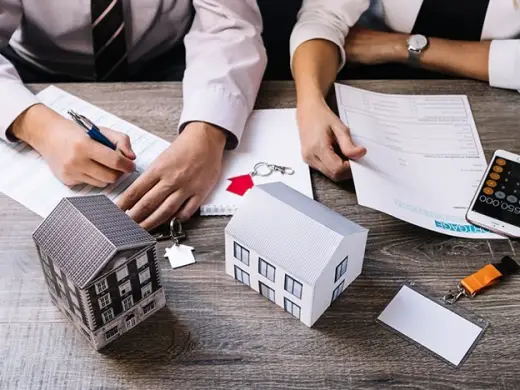 I Want To Be An Architect. What Is Needed For This?
The Work of an Architect
The home of an architect on grounds of work is in the building and construction industry. Typical work scenarios include working on commercial establishments such as commercial malls and other shopping centres. If not, you will be out there attached to a housing developer and help in designing plans for estates with living units. An architect can also start their outfit and work as a self-employed professional. Once you have met all the qualifications and have the requisite documentation, you can start your architectural firm.
As an architect, your work involves the creation of detailed technical designs and plans using computer-aided design (CAD) software. All designs are based on all building laws and the safety guidelines provided by the designated government authority. The design works should also be detailed with budgets for each project. An architect is also expected to choose building materials, manage construction and check building work alongside the progress being made. You will also be liaising with other professionals in the field and sharing ideas with them.
Qualifications for becoming an Architect
To become qualified as a professional architect, you should go through a training journey and get certified upon the completion of the study courses. There are exams to take and basic work experience to prepare you to become an expert in this field. An architecture course at the university level will take you five years to complete. This degree should be from a renowned institution and accredited to offer that course.
Professional bodies play a vital role in determining whether your qualification warrant you to becoming an expert. Therefore, the institution where you learnt your architecture course is very important. You must do well in certain subjects especially in science, math and English. Preference is made on either a science subject or math.
Studies in this area should be developed further by practising in the actual field. Therefore, some work portfolio will be essential. If you happen to have art and design work, it can be an added advantage for you. The course entry requirements change from time to time and therefore, it is important to keep changing with the registration board for architects in your area.
Different universities will allow admission based on different level 3 courses such as engineering or science. However, it is important to make sure that what is offered matches the broad requirements for architect professionals. That is very important because you will need to be allowed to operate legally by these professional governing bodies. You will find your way into this profession once you accomplish the following:
Complete a university course. Get academic help and learning about architecture.
Pass through an apprenticeship. Experience through practical work in the architectural field under the guidance of established experts in the field.
Keep working towards this role. You can only become better by embracing the professional. Continuous learning and practising will be vital for your growth and success.
Become a Professional Architect
Proper training and field practice are critical for becoming the architect you have always wanted to be. Develop interest in the field by understanding the work of an architect first. After that, going to school will be vital for you in getting the requisite knowledge and skills for the job. These will further be developed through apprenticeship and continuous learning.
Comments on this guide to I Want To Be An Architect article are welcome.
Glasgow Building Designs
Contemporary Glasgow Property Designs – recent Strathclyde architectural selection below:
University of Glasgow ARC
University of Glasgow ARC: Advanced Research Centre
Two BDP adaptive reuse design projects
BDP adaptive reuse design projects
New Historic Environment Grants Programme
New Historic Environment Grants Programme
Rachel Dickson appointed Deputy Director, Academic at The Glasgow School of Art
Glasgow School of Art Deputy Director, Academic
Comments on this guide to I Want To Be An Architect advice article are welcome.