How to take care of stainless-steel products advice, Property kitchen appliance cleaning guide, Home material tips
How To Take Care of Stainless-Steel Products
9 June 2022
Stainless steel is a fantastic product to use for your tables because it's easy to clean and retains its shine even after a while. Moreover, when you want to get back the shine that your table had before, you don't have to remove it all and put another one. Some tips you should follow so your stainless-steel products can keep their shine.
Most stainless steel is made of 304 grade, also known as food grade. The name is because most stainless-steel products are used to make kitchen appliances. This particular product is excellent because it is non-corrosive and it is heat resistant making it great for both indoor and outdoor use.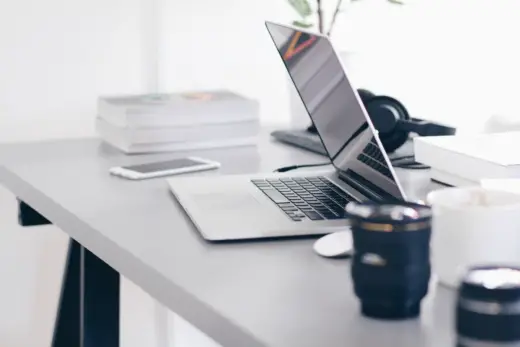 How To Take Care of Stainless-Steel Products at Home
Some of the tips to keep your stainless steel clean include;
Using protective spray
If you have purchased your stainless steel to be outside, you will need to safeguard it using a protective spray so that at stainless steel table legs can retain their shine for extended periods. The best spray is nycote, also used in agriculture, marine and automotive enterprises. When using notes, make sure you don't use them on the top surface where you will place your food because they can be poisonous or even deadly.
Periodic cleaning
When you consistently clean the legs of your stainless-steel table, it will prevent it from getting corrosion particles, mainly when you live in a salty environment. All you need is water and a soap detergent which you will use weekly for your stainless-steel table legs. After you are done, dry it off well to avoid particle buildup.
Scratches
Stainless Steel products are prone to scratches, and you need to find a way to remove them when they occur. You could use fine sandpaper or scotch Brite pads to clean it off. You could use masking tape to guide you through the scratches making the removal process more accessible.
Discolouration
When you rarely take care of your stainless-steel products, they get corrupted and start looking decolourised. To get rid of this, you could use a non-abrasive kitchen cream cleanser to wash the surface of your table.
Glass cleaner
In case your stainless-steel legs have fingerprints that you want to remove, you could use a glass cleaner. Take your cleaner and spray it on a clean cloth and use it to wipe off the stains on the table legs. Repeat this process as many times as possible until all the fingerprint stains have been cleaned off.
Club soda
In case your stainless-steel leg has stains, you could spray club soda on them and wipe the stains off. Club soda is also great for removing fingerprints, and it also makes your table legs look shiny. Afterwards, you could use a microfiber tablecloth to wipe off any excess club soda.
Conclusion
When you have any form of stainless-steel product, you need to find a way that you will be able to clean it daily so that it can retain its shine for a long time.
Comments on this guide to How to take care of stainless-steel products article are welcome.
Housing Designs
Contemporary Residential Property Designs – recent Strathclyde architectural selection below:
Student housing at 249 West George Street
Architect: Mosaic Architecture + Design
249 West George Street Glasgow student flats
Bridgeton Flats
Bridgeton Flats Muslin Street
Candleriggs Square Apartments Merchant City
Candleriggs Square Apartments Merchant City
Historic Glasgow : best Glasgow architecture of the past
Comments / photos for the How to take care of stainless-steel products advice page welcome