How to check your roofs' guttering for wearing advice, Building roofing repair tips, Real estate envelope best practice guide
How To Check Your Roofs' Guttering Wearing
15 May 2020
How To Check Your Roofs' Guttering For Wearing Advice
Most of the time, you'll only notice the damage on your roof when you encounter leaks or other issues. It can be relatively easy to put off cleaning your gutters.
However, if you want to save yourself from the trouble and cost of repairing your roof, you should always make time for its maintenance. It's better to replace downpipes and other gutter components regularly rather than having to remodel your home because the issue blew up significantly.
Here are ways to check your roofs' guttering for signs of wearing and tearing: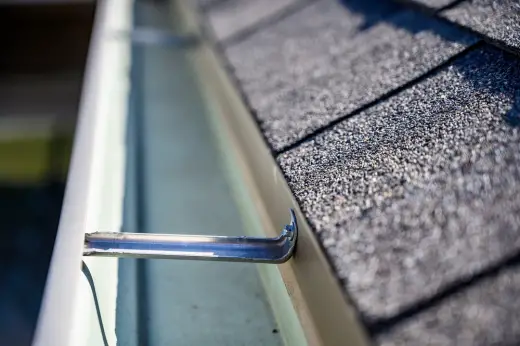 How To Check Your Roofs' Guttering Wearing Guide
Remove Debris And Slime
The first thing you should do before you can conduct a proper inspection of your roof is to clear it of debris and slime. You have to remove leaves and mildew from your gutters so that you can see its actual condition and assess it accurately.
Moreover, a clean roof can boost your home's curb appeal, which is one of the primary reasons why people do property renovations. You may not be planning to sell your property any time soon, but it sure won't hurt you in the long run if you maintain its components well.
Here are some tips to help you clean your roof and gutters safely:
Have A Cleaning Buddy – While you may be able to clean your roof yourself, it's better to have someone lend you a hand, especially in handing you the tools. Ask a relative or friend if they can help you with the task.
Wear The Proper Gear – It may be uncomfortable to wear safety goggles and gloves, but these accessories protect your eyes and hands from dust and dirt, as well as the fumes from cleaning products. Moreover, you may want to wear boots with non-skid soles, too, to lessen the risk of falls due to the slippery surface of the roof.
Tie Garbage Bags On Downspouts – To prevent spillage, you should prepare garbage bags and tie them on downspouts. This way, cleaning chemicals won't get to areas that shouldn't be wet.
Use Specialized Cleaning Products – Invest in roof sanitation products that are potent enough to clear dirt and grime from your gutters without too much effort. With this, you won't have to expend too much energy in scrubbing the surfaces.
Check For Peeling And Discoloration
One of the clear signs of gutter wear and tear is peeling and discoloration. After clearing away debris and slime, paint peeling will be apparent. You may even find orange flecks on some surfaces, which are an indicator of rust.
The most probable reason for this issue is moisture, which leads to clogging or damage to your gutters. Water may not be directed away from your home, causing it to stay in one area, which can cause significant problems in your home.
Look For Cracks Or Splits
Tiny cracks or splits on your gutters may be challenging to spot. You have to conduct some water tests to find where the leaks are occurring.
It may be tempting to put off resolving this issue, but remember that it'll cause considerable damage very soon if you don't act on it now. Avoid having to pay a hefty sum for renovating your home when you can fix the problem with repair tape or other sealants.
Spot Watermarks Or Damage
To check for watermarks, you have to schedule your inspection during a sunny day to see the damages. Leaks or overflowing water can lead to stains on your gutters. It will also result in significant problems on your soffit and fascia board.
Avoid this issue by covering up the hole with repair tapes or sealants. If the damage is extensive, you may be better off replacing your entire guttering system and roof. This may require more upfront cost, but you'll save yourself from the trouble of having to maintain the quick fixes that you did on your roof.
Be Mindful Of Gutter Sag
Checking your gutter for sagging or pulling away from your home is one of the easiest ways to spot wear and tear. You don't even need to climb up to check it. If this situation occurs, it means that your gutters are filled with either debris or water. Make sure to clean it out.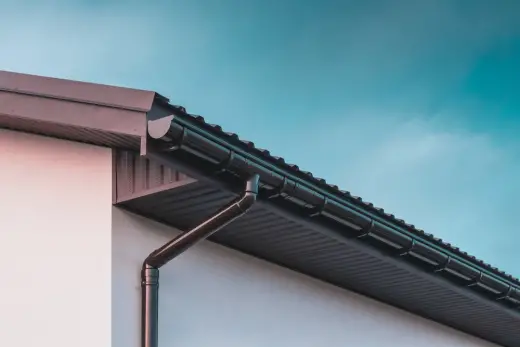 Conclusion
Your gutters provide a way for water to stay out of your home. Damage to it can lead to leaks inside your house, which can destroy your furniture and other essential household items.
You should check your roof for wearing and tearing by clearing out debris and slime so that you can assess its condition accurately. Check for peeling, discoloration, cracks, splits, watermarks, and sagging since these are indicators of gutter damage.
Comments on the How To Check Your Roofs' Guttering For Wearing advice article welcome
Major Scottish Buildings
Key Buildings in Scotland Articles – architectural selection below:
BBC Glasgow
Historic Glasgow : best Glasgow architecture of the past
Comments / photos for the How To Check Your Roofs' Guttering For Wearing Tips page welcome