How to calculate renovation costs, House renewal funding tips, Residential property refurb price advice
How to Calculate Renovation Costs
Residential Property Refurbishment Article
10 August 2019
How to Calculate Renovation Costs Tips
Home renovations can be difficult and costly, but they don't have to be. Instead they can be fun and, under certain circumstances, reasonably priced. When you do your research and create a plan, you'll be able to take advantage of the knowledge you gain and remodel your home successfully without major headaches. You may even make money. After you come up with a schedule and a timeline, you should have an inspector look the house. Then you will be able to determine the costs of the renovation, which includes supplies, labor, and insurance.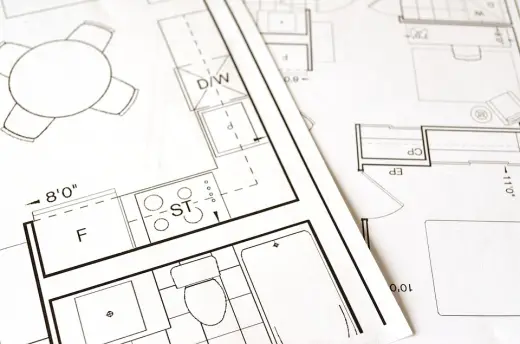 image courtesy of article provider
How to Calculate Renovation Costs for Property
The Cost of Renovations
Transforming a home can be quite expensive, but you can be frugal with some things while spending more on others. Returning a property to its former glory can require an endless well of cash, but if you take the time to restore it properly you will end up making a lot of money. Making changes to a home built recently will also cost a lot, but you can restore a property without going bankrupt.
To make sure that the project doesn't suck up too much money, you should allocate funds and make sure that the property is secure from further damage. Estimating material and labor can make it seem like it will be cheaper than it is, but it's essential to factor in any additional fees and expenses. These include design, specialist surveys, and unexpected costs. Finally, you should always include insurance in your calculations.
Insurance Costs
While you may be reticent to take out insurance, it is absolutely necessary when you are doing a home renovation. It will seem expensive at first, but it will be completely worth it in the end. You should talk to your current insurer first to see what they cover. Then, once you have figured out what your insurance company will not insure, you will be able to shop around for the policy that does.
According to MoneyPug, which is often used to find home insurance, if you are leaving the property empty for an extended period, you will likely need empty building insurance. This is dependent upon inspections and other circumstances, but if you aren't staying in the home you are renovating, you will likely need this kind of policy.
Another insurance policy you will likely need is site insurance. This is the insurance that will cover any damage to the property, your possessions, or supplies. It will also take into account the possibility of accidents, meaning that anyone who gets injured in the process of the renovation will be covered for medical expenses. Specialist insurance is necessary for most home-builds. These policies cover the basic unexpected expenses, but there are more you should think about.
Paperwork
Even paperwork costs money. When you are getting started on a home renovation, there are fees from authority figures. For example older properties will cost more to renovate. Particular requirements for period buildings, meaning they are from a certain time, will be applied. Remember to include a health contingency fee of 10 to 15 percent when you are going to renovate a home.
Estimate Higher
When in doubt, it is always better to estimate the costs of the renovation higher than your calculations. Think about whether the property is old or new. Period properties are often 30 to 50 percent higher than contemporary buildings due the materials and labor involved. Whatever you are going to work on, you should always round up to have extra money for unexpected problems and dilemmas.
General Home Renewal Fees
You should expect to pay £600 to £1,200 for insurance. It depends on the area the home is in, the property's value, and more. Regulation fees begin at about £80 but could end up costing several thousands of dollars depending on the work you will do and the number of visits required during the project. A full bat survey will be over £1,000 but a preliminary inspection will cost around £300. A sensible warranty to cover the work is also necessary, and you should expect to pay from £1,000 to £5,000.
These costs, however, are just estimates. You should do your best to calculate your own costs and round up for unexpected expenses, fees, and charges. Whatever your renovation is, you should take the time to find out what it will cost you by doing you research and making sure you have enough money for the remodel itself, insurance, inspections, and more.
Housing Designs
Contemporary Residential Property Designs – recent Strathclyde architectural selection below:
Student housing at 249 West George Street
Architect: Mosaic Architecture + Design
249 West George Street Glasgow student flats
Bridgeton Flats
Bridgeton Flats Muslin Street
Candleriggs Square Apartments Merchant City
Candleriggs Square Apartments Merchant City
Ingram Street Property Development
65-97 Ingram Street Glasgow
Canniesburn Flats
Canniesburn Flats
Historic Glasgow : best Glasgow architecture of the past
Comments / photos for the How to Calculate Renovation Costs page welcome