How a new roof can save energy costs tips, Property running cost reduction guide, Home roofing
How a Brand New Roof Can Save Your Energy Costs
10 February 2022
Investing in a new roof can help you save money on your energy bills. Will you save money on your energy bills if you get a new roof? Yes, that's the short answer! A new roof will improve the energy efficiency of your house and lower your monthly energy costs. Instead of modern roofing materials and techniques, older roofs were constructed using antiquated ones. To put it another way, older roofs are less energy-efficient and place a larger burden on your heating and cooling system, resulting in higher utility bills.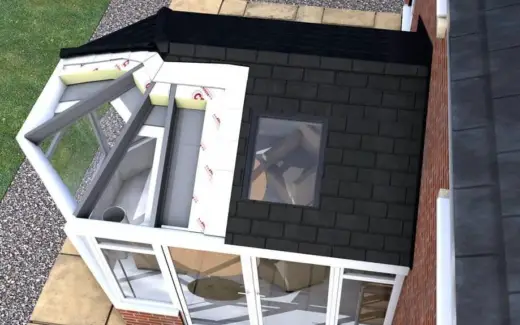 How Does Your Roof Affect Your Bill?
A leaky roof, draughty doors, sagging windows, and inadequately insulated basements are just some of the causes of high energy bills.
As your roof ages, it degrades and loses its ability to protect you from the elements in various ways. You begin to notice changes in your home's temperature and humidity levels from the outside.
Choosing an energy-efficient roof is a vital issue for any homeowner contemplating a new roof. Even while a new roof will save you some energy, the savings may not be sufficient to justify the cost of a roof replacement.
How a Roof Can Reduce Your Energy Bills
When figuring out if a new roof will save you money on your energy bills, you should keep a few things in mind. It's not as simple as slapping on any old roof and calling it good. There is a wide range in the energy efficiency of roofs depending on what material they are made of and how they are put up.
When putting in a new energy-efficient roof, keep these features in mind:
Solar Reflection: Roofs that reflect sunlight more effectively are more energy-efficient than those that don't.Your roof's shingles absorb solar heat if it cannot deflect it away from your house. Roofs can lower as much as 30 percent surface temperatures with significant solar reflection. A Warm Roof Conservatory can be a great option for this.
Roof Ventilation: To maintain an adequate flow of fresh air between the attic and the outside world, roofs are designed with ventilation. Hot air can be trapped in the loft if the roof is not properly aired, causing your home to heat up slowly and steadily, much like an oven. This puts a lot of load on your cooling system and raises your monthly utility expenses significantly. Your home's energy consumption and dependency on the air conditioner will be reduced if the roof is adequately vented.
Energy Star: To determine what goods and materials are considered energy-efficient, Energy Star has established a rating system. If a product has the Energy Star certification, you can rest assured that it will save you more energy than similar products without the badge. With Energy Star shingles, your roof will reflect the sun's rays away from your home, rather than trapping them and sending them into your house. The surface temperature of your roof can be reduced by up to 100 degrees with Energy Star shingles. Having a cooler roof means you won't have to use your air conditioner as much.
Perfect Color: Dark-colored shingles have the same effect on heat absorption as dark-colored clothing on a sunny day. The darker the shingle, the better for cold regions, while the lighter the shingle, the better for hot ones.
Modernized Shingles:
In our minds, the term "outdated" conjures up images of flip phones and CRT computer screens. There has also been a tremendous technological advancement in shingles and roofing materials. As a result, older roofing materials aren't as effective or energy-efficient as more modern options.
The shingle ratings of older shingles are lower than those of contemporary shingle; therefore they are less effective in blocking the wind from blowing through. As a result of the more recent advancements in roofing materials, your property will be protected from winds of up to 130 mph and your energy expenses will be reduced.
Wrap up
To ensure that your home's energy efficiency demands are met, it is important to conduct thorough study and planning. The location of your property, your budget, and the kind of roofing materials you have available should all be taken into account. Consider your options ahead of time, even if you work with a local roofing business that can provide the best solution for your situation.
Comments on this how a new roof can save energy costs article are welcome.
Glasgow Building Designs
Glasgow Architecture Designs – architectural selection below:
50 Bothwell Street Office News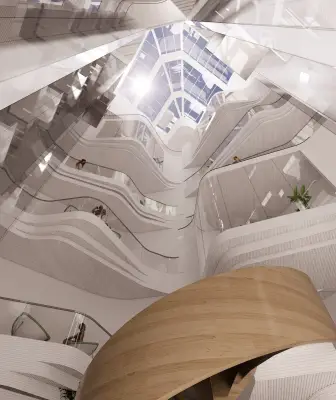 image courtesy of architects practice
50 Bothwell Street Office Redevelopment
Comments / photos for the How a new roof can save energy costs advice page welcome