Hottest Design Trends Millennials Want When Buying A House, Scotland Property, Buy a British Home Tips
Hottest Design Trends Millennials Want When Buying A House
17 January 2020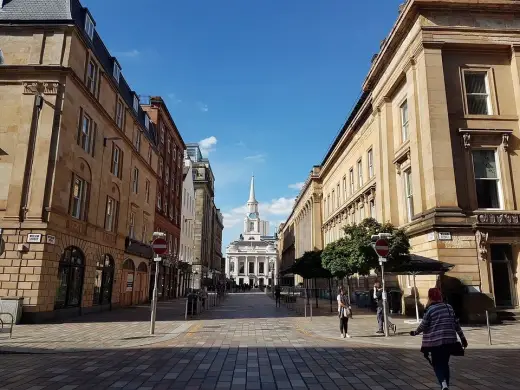 As millennials come of age, many are looking to buy their first home.
With them, they're bring a whole new set of unique design tastes. And, as the largest generation in the world—there are around 12 million Millennials in the UK alone—home sellers can't afford to ignore them.
Social, passionate, environmentally conscious, highly educated, entrepreneurial and tech-savvy. Millennials have a holistic approach to life. And they want their home to mirror this attitude.
Imagine showers with multi-coloured LED lights, reclaimed wood flooring, wood-fire ovens in the garden and cupboards that open or close at the touch of a button.
If you're planning to sell your home, it's very likely Millennials will make up a large proportion of your potential buyers.
Let's dive in and look at four home-design trends every millennial wants in their home.
#1 Vintage tech chic
Forget shabby chic. Millennials are enticed by designs that take inspiration from the past but are simultaneously functional and modern. So, when it comes to housing, period architecture or mid-century modernism are popular choices. Full of character, these buildings retain a lot of their original features—Victorian brickwork, 1950's parquet wooden flooring, and Edwardian fireplaces.
Here a few ways you can update these features and make them Millennial friendly:
Re-glaze windows while keeping their original style intact.
Repurpose the old fireplace by installing a wood burner.
Jazz up wooden flooring by adding underfloor heating for extra comfort.
#2 Wall-less living
The popularity of open-plan rooms looks like it's here to stay.By knocking down a few walls, you instantly make your property feel significantly more spacious and brighter.
And, as our personal and professional lives continue to entwine, multi-functional living offers the best solution to living a holistic lifestyle.
And whether you want a kitchen diner or home office within your living area, you need to pay attention to how you design the space.
Here are a few ideas on how to structure your open space to get the best use out of it:
Create zones by using partitions and different levels.
Stage furniture to create a distinct area. Just makes if you're going to have floating furniture, like a sofa, make sure both the seating area and the back are attractive. If not, it's better to place them against the wall.
To create cohesion, play with different colour shades and add textiles like rugs and cushions. For instance, you can emphasise different zones by painting a feature wall in a darker shade or adding a pop of colour by having bright cushions or patterned rugs and throws.
#3 Transitional kitchen design
Millennials have a fascination for the old and traditional. But at the same time, they want the functionality and convenience that modern devices offer. The one room in the house where you these worlds collide perfectly is the kitchen.
Imagine a large stone country style sink with copper taps. Yard style shelving displaying a select number of handmade artisan plates.
At the same time, the kitchen must be minimal and uncluttered. So, stick to clean lines, chrome or marble tables tops and make sure all appliances are safely hidden from sight.
You can add character by including vintage teacups and plates, mid-century hanging lights. Just stick to natural materials like stone or reclaimed wood for the floor and cupboard doors.
Lastly, don't be afraid of adding a splash of colour to break up the monotony. For instance, choose bright tiles for the floor or paint a feature wall to add drama.
#4 Connected & Convenient
You need to make sure your home is smart. Millennials are both tech-savvy but also environmentally conscious. By installing a smart meter, not only do you limit how much energy your home wastes, but you also save money and enjoy greater control over your home environment.
Other favourite smart devices include:
Keyless doors and smart locks, which you can control via your smartphone.
USB ports.
Voice-controlled lighting.
Smart extractor fans that turn on automatically when condensation is detected.
Motion sensors that detect both intruders as well as fires and flooding.
Need help selling your home?
If you don't have the time or the budget to update your home but need a fast sale, don't worry. With years of experience, House Buy Fast will purchase your property for cash regardless of its condition – see https://housebuyfast.co.uk. What's more, they can guarantee a quick hassle-free transaction. This means you don't have to wait around for estate agents. But instead, your cash is deposited in your bank account in days rather than weeks.
Comments on the Hottest Design Trends Millennials Want When Buying A House article welcome
Major Scottish Buildings
Key Buildings in Scotland Articles – architectural selection below:
Merchant City boutique hotel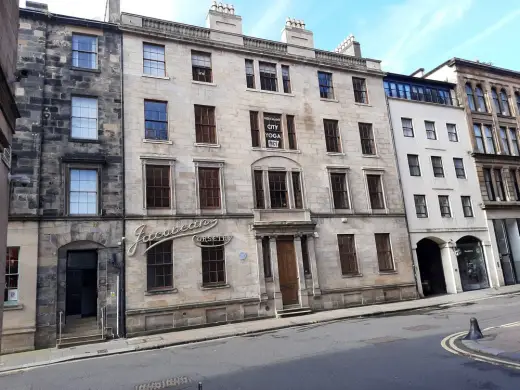 Merchant City Property
Comments / photos for the Hottest Design Trends Millennials Want When Buying A House page welcome