HOKO Design, Danny Campbell, Glasgow Residential Property, New Homes News, Architecture
HOKO Design Glasgow Property
Danny Campbell Residential Property in Western Scotland: 'improve, don't move' UK
13 June 2019
Scottish start-up has grand plans to reinvent residential architecture
Glasgow business HOKO Design launches with an aim to become the Uber of architecture
HOKO Design Glasgow News
HOKO Design has taken its first steps in becoming the Uber of architecture after opening a debut office in Glasgow city centre and completing a successful recruitment programme, which has seen the start-up launch with a team of six.
Designer Danny Campbell: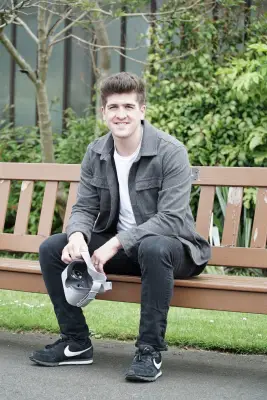 Designer Danny Campbell has launched a company which could transform residential architecture in the UK by making it accessible to everyone.
The 28-year-old entrepreneur has ambitious growth plans and aims to make HOKO Scotland's go-to firm for residential architecture within its first year of trading. The innovative startup has signed up to a new 600 sq ft office in Bridgeton and already has 15 ongoing projects, just weeks after launch.
By offering clients a free online automated consultation to build a clear, transparent and immediate quote which includes all associated fees, including construction, HOKO has transformed the project process whilst significantly reducing costs for both the client and the architect.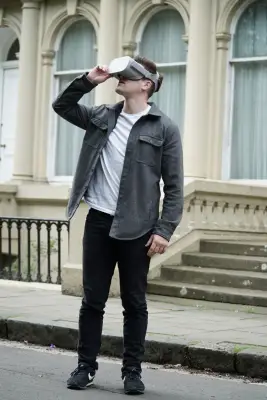 Once a project is underway, clients can view live project updates, track and view drawings and other special features. The use of latest industry developments, including state-of-the-art virtual reality technology, also helps homeowners visualise exactly what a finished project will look like at no added cost.
There was a 4.1% year-on-year (YoY) increase in residential re-mortgages in March, representing the 12th consecutive month of YoY growth in re-mortgaging, according to figures released by UK Finance. This reflects a growing trend that many people across the UK are choosing to add value and refurbish their current homes, rather than move.
He said: "Residential architecture is dysfunctional, and the customer journey is impeded with risk and inconsistencies. Architects spend a vast amount of their billable time on admin, that's not efficient. While the current system leaves homeowners feeling confused. We've built our company to tackle these problems.
"We've identified a gap in the market. There's a huge demand for residential architecture, because of changes to stamp duty, homeowners see the potential in adding value to their own property, rather than securing more space by moving. What we provide is a platform which makes it easier for architects to spend their time doing what they're trained to do, in a way that is transparent and efficient for our clients. Ultimately, we want to change how homeowners experience architecture, and how architects work. The current model is broken, and we want to fix it.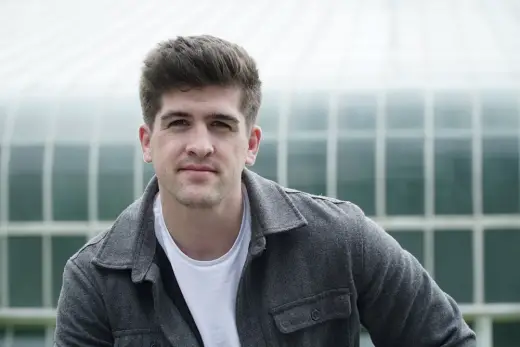 "From speaking to friends and family, and with architects, I've become acutely aware of the problems on both sides. Our company can make the whole process painless and accessible for every homeowner in Scotland."
The move comes at a time when architecture firms are taking inspiration from the finance and legal sectors by adopting the use of modern technology and methods to reduce admin time and place a higher value on their billable time.
Rather than dealing directly with architects, homeowners will liaise with "client buddies", therefore increasing cost-effectiveness by reducing billable hours for architects themselves.
Meanwhile, an advanced CRM system, a close relationship with a client buddy, and a seamless client platform will streamline the process, making it more consumer orientated.
Although initially the business will operate in Glasgow and the surrounding areas, Campbell hopes to grow the client base to more than 250 in greater Glasgow alone, with plans to scale across the country.
Campbell developed the company after conversations with an increasing number of homeowners choosing to stay put and develop their existing property, rather than move elsewhere.
This "improve, don't move" attitude to home-ownership has grown by 13% in the last five years according to a recent report by Hiscox. According to a 2017 survey from Houzz, 57% of homeowners made some form of renovation work to their property at an average cost of £15,000.
He added: "There's a perfect storm with Brexit, high property prices, stamp duty costs, a slow-moving property market fears about interest rates might rise. This presents a great deal of opportunity which makes me very excited about the sector."
According to a recent report published by the Royal Institute of British Architects, the architecture industry is worth £4.8 billion to the UK economy and is set for continued future growth. On average, more than 5,000 applications are made for householder developments each quarter in Scotland.
Architecture in Strathclyde
University of Glasgow Building
Glasgow Building Designs
Contemporary Glasgow Property Designs – recent architectural selection below:
HMP Glasgow Masterplan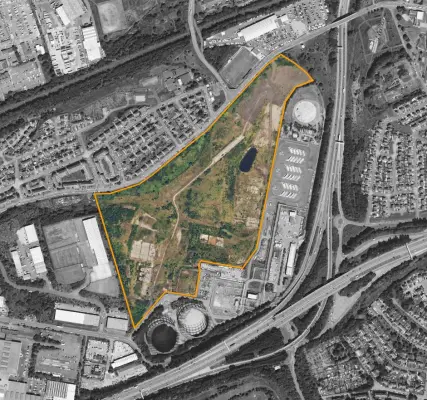 image courtesy of architects practice
HMP Glasgow Masterplan – Barlinnie replacement
Transformation of Glasgow's Historic Custom House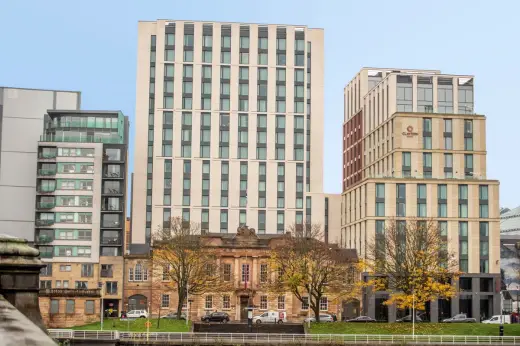 image courtesy of Artisan Real Estate
Glasgow Custom House Development
Comments / photos for the HOKO Design page welcome