Guide to buying property as an investment advice, Investing in real estate tips
A Guide To Buying Property As An Investment
23 September 2022
If you have money and you are looking to invest, then property could be a good investment for you. people have been investing in properties for years, and it can be a worthy investment if you do it right. The housing market is volatile, so it is important that you buy a house at the right time to get the most out of your money. If you are considering buying a property as an investment, then this article is for you. In this article, we will go over a few things you need to know before you start investing, so keep on reading to find out more.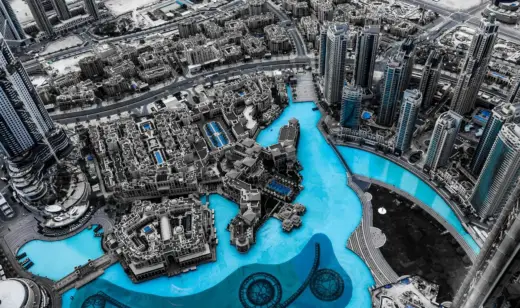 A Guide To Buying Property As An Investment – Make Money
Establish A Budget
One of the first things you need to do when investing in property is to establish a budget. It is important that you have a budget in place before you start looking at properties as it will give you clear guidelines to work with. You need to have a full grasp of your finances and understand how much money you can reasonably put into this investment.
You must consider not only the initial cost but the potential costs of having to renovate the house. It would be a good idea to put aside a separate amount of money that is dedicated to any renovations needed as it means you can dip into that money when you need to. Set yourself a clear maximum amount you are willing to spend and then make sure you stay within that budget.
Find Out What Insurance You Need
The next thing you need to consider before investing is what insurance you will need. You will need to make sure that you have housing insurance as soon as you have purchased the house as this will protect you if there are any sudden damages. If you are planning to eventually rent out the house, then you will need to purchase some landlord insurance. There are plenty of risks that come with being a landlord, so getting insurance is a good way to make sure you are protected. You can easily get a landlord insurance quote online at Quotezone.co.uk, so it is a super simple process to go through. There can be a lot of complications when you are trying to become a landlord, so just make sure you have everything in order beforehand.
Know Your Intentions For The Property
There are many reasons why someone would invest in a property, so it is important that you understand your intentions for the property before you purchase it. Knowing your intentions will help you find the right house for you, meaning that you can spend your money wisely. If you want to buy and then flip the house, then perhaps buy a house that has a lot of potential for improvement.
However, if you are intending to rent out the house, then you should look for a property that doesn't require too much work. That way, once you have bought the house, all you will need to do is deep clean it and maybe give it a fresh coat of paint, and it will be ready to rent.
View Properties In Person
Once you have decided on the type of house you would like to purchase, you must make sure that you view the properties in person. Pictures online can sometimes be deceiving, so you need to go and visit the properties in person, as this will give you an accurate insight into what the property has to offer. When you do go and visit the properties, make sure you take your time to have a proper look around and check for things like dampness and mould.
Dampness and mould can be a big issue to get rid of in a house, so you do not want to invest in a property that potentially has structural damage. You should check the back garden too and see if there is potentially any space to add an extension. Extensions can increase the value of a property, so this is definitely something to consider.
Consider The Location of Each Property
When you are looking to buy a house as an investment, location is one of the most important things you need to think about. The location of the property really determines its value, so if you intend to sell the house, then you will want to buy a property that is in a nice area.
Equally, if you are planning to rent the house out, then you are more likely to attract tenants if the house is in a prime area. You should consider the possibility that you may rent out the property to a family, so look into areas that have good local schools and easily accessible supermarkets.
Comments on this guide to buying property as an investment article are welcome.
Buildings
Key Buildings in Scotland Articles – architectural selection below:
Merchant City boutique hotel
Merchant City
Historic Glasgow : best Glasgow architecture of the past
Comments / photos for the Guide to buying property as an investment page welcome